Due to the high volatility and extreme heat of the markets, leading lenders have been driven to reevaluate their methods and initiate the transition to mortgage technology. While the leading and potentially newer-age lenders may have all the know-how, other long-standing conventional mortgage businesses may still be questioning how even to begin the integration process — and whether it's even worth it.
The transition from the tried-and-true paper method to the new digital and completely automated one may leave even the most experienced lenders confused.
So, what exactly is digital mortgage technology, and is it worthwhile to integrate it into an established process?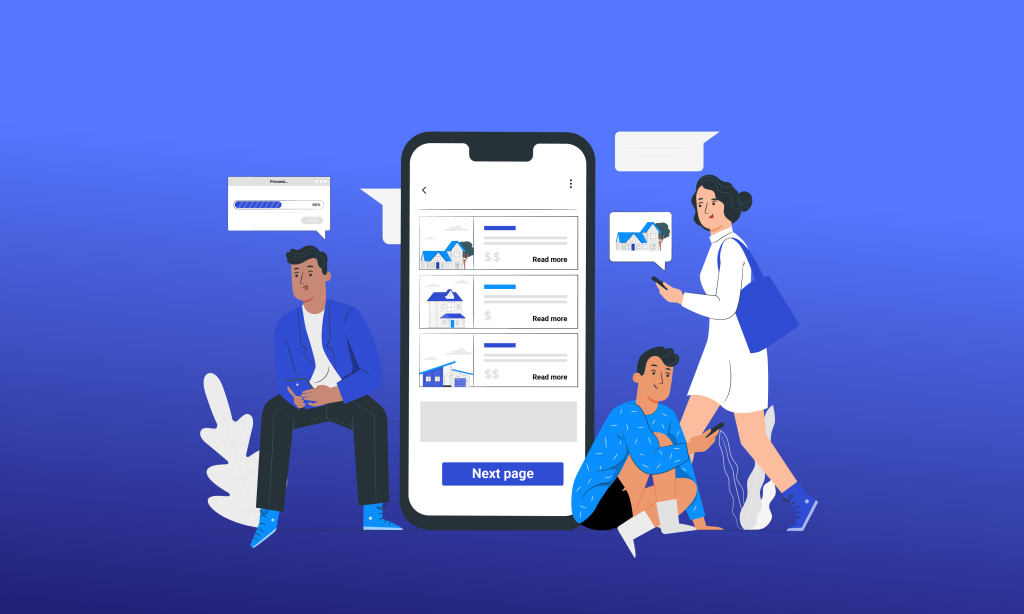 What Is Mortgage Technology?
In a volatile market, keeping up can be challenging, let alone expanding and scaling. Due to the high volume of documentation loan officers must process, mistakes are not uncommon, leaving you with potential revenue loss.
So what is mortgage technology?
Simply put: It's a piece of software designed to speed up the time-consuming documentation procedure and assist you and your mortgage loan officers in making fewer mistakes. The aim of streamlining administrative processes is to give you more time to spend cultivating and sustaining profitable client relationships. After all, that's where the revenue is.
Here's how it works: Automated reviews and analyses of mortgage documents can remove human manual error and bias. Mortgage tech can also offer exact answers that can be used immediately for the decision process, thanks to the AI component.
Lenders can now complete the data-driven mortgage process considerably faster and more efficiently than ever before. This is thanks to improvements in document classification, automated collection of critical data fields (formerly a time-consuming and error-prone manual procedure), fraud detection and cash flow analysis.
Here are some benefits:
Extract data from documents seamlessly
Deliver data from documents within your POS and LOS platforms
Automate calculations across different borrower types for analysis
Reduce the risk of mortgage document fraud with powerful AI
Integrate advanced compliance analysis into workflows
Mortgage technology encompasses a wide variety of tools, all of which are designed to make the lives of borrowers and lenders easier:
Mortgage lending software for borrowers and brokers
App development and integrations
Online and mobile-based loan applications
Digital mortgage platforms, allowing loan officers and their clients to view real-time updates
Ultimately, digital mortgage tech helps lenders create new products, services and processes to provide a better customer experience across mortgage and mortgage banking processes. Mortgage tech also incorporates front-end and back-end processes to deliver cutting-edge technology to clients and lenders to reduce timeframes and enhance the complete experience.
Mortgage Loan Origination System (LOS)
This back-end software is the heart of any online mortgage lender, automating and simplifying the whole lending process. The LOS produces and tracks various portions of the process once a prospective borrower asks for a loan at the point-of-sale, such as:
Documents
Disclosures
Facilitating compliance
Tracking and reporting data
Updating different teams about the status of the loan and if any action is needed
Since it eliminates time-consuming manual processes, the LOS is commonly referred to as the mortgage lender's engine.
Some other benefits of a mortgage loan origination system are:
The LOS can be effortlessly integrated with a lender's mortgage POS to build a streamlined digital environment for rapid and scalable loan origination.
Reduced labor as it takes out time-consuming manual processes and many hours of tedious labor.
Error-prone processes are automated, eliminating human error and saving both time and money.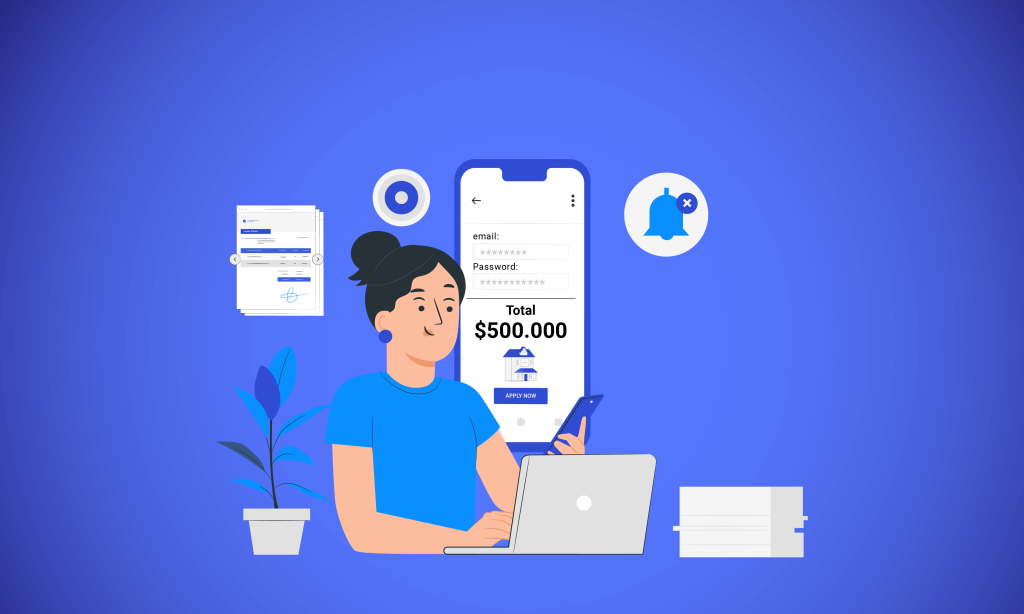 Mortgage Point-of-Sale (POS)
Due to its ability to serve as both a client-facing and lender-facing platform, the mortgage point-of-sale (POS) system is often seen as the final piece for a fully digital mortgage.
The mortgage POS is a customer-facing portal where borrowers can:
Apply for a mortgage
Get real-time pricing results
Review and sign documents and disclosures online
Communicate with their loan officer
Track the status of their loan in real-time
Pre-populate client information based on existing relationships between the lender and them
Automate credit pulls
Control compliance for lenders
Automate communication with notifications for milestone updates and deadlines
… from the convenience of their homes and even smartphones for both customers and lenders.
Subscribe to BeSmartee 's Digital Mortgage Blog to receive:
Mortgage Industry Insights
Security & Compliance Updates
Q&A's Featuring Mortgage & Technology Experts
Mortgage POS software frees up loan officers' time by automating routine operations and streamlines their contact with borrowers for a faster time to close.
Mortgage Customer Relationship Management (CRM) Software
With so many processes automated by the LOS and the mortgage POS, it's natural to question what's left for both digital technology and loan officers to do. Digital innovation aims to reduce lenders' paperwork and manual labor so they may focus on more important activities like building client connections to close more revenue-generating deals, which is where mortgage customer relationship management (CRM) software comes in.
Although qualified leads are the lifeblood of the mortgage business, many inevitably slip through the cracks over time, costing the industry a significant amount of money. The most crucial aim in converting leads into prospects and ultimately into concluded sales is to keep track of critical information. Sticky notes and a notepad are no longer cutting it since too much is lost in translation.
Mortgage CRM is specifically designed to manage communication within the mortgage industry to create transparency and manage customer relationships quickly and efficiently.
Here's what it would look like:
Team-based texting to improve communication between potential clients and other team members or stakeholders
One-on-one texting with leads and existing borrowers
Call prompts with scripts for confident proactive calls
Automated email marketing
Automatic mortgage lead follow-ups
Critical daily tasks, milestones and referral sources
Templates to communicate the right message to clients
Forms to capture and collect new leads and client data
Reporting features to track conversion results, top referral sources and more
Communication and client relations are THE revenue-generating ways to close deals and build long-term relationships with repeat borrowers. However, to close deals, you also must remember what phase of the loan process you're on, customer information and more — all of which can be easily handled by the CRM.
The Advantages of Integrated Mortgage Technology Systems
An ICE Mortgage Technology poll found that the pandemic has irrevocably altered consumer behavior concerning technology and real estate purchases. Mortgage application, purchase and refinancing tools are among the most critical a lender can have today.
Nevertheless, the second most crucial component is that they are connected. When these systems aren't connected, they don't talk to each other.
Nearly all lenders (99%) agree that technological advancements have the potential to enhance the mortgage experience for borrowers and institutions alike, thanks to benefits like streamlining procedures (74%), speeding up the closing process (70%) and reducing the likelihood of human error (67%).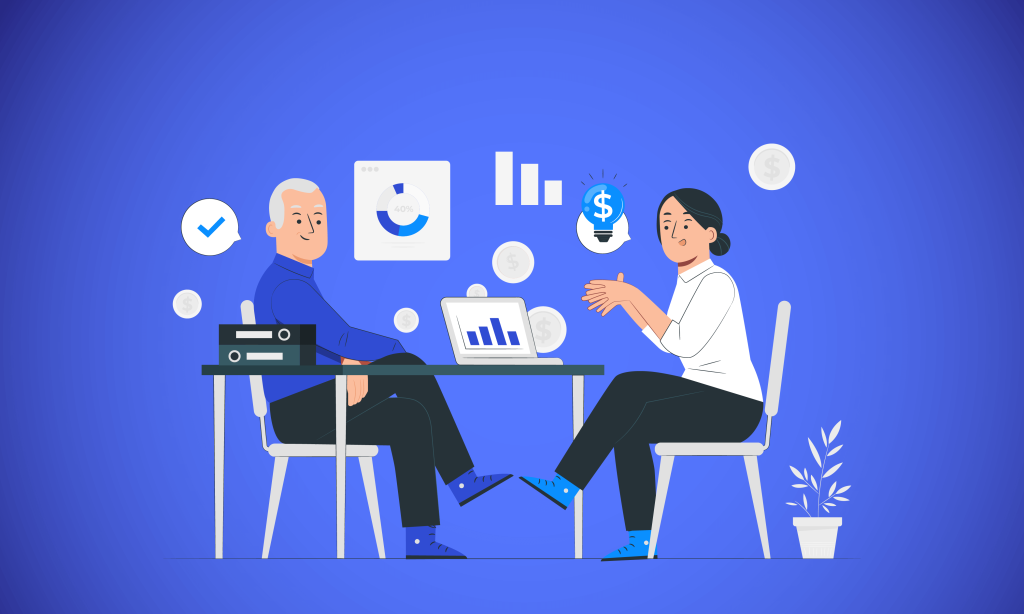 The Challenges That Mortgage Tech Aims to Solve
Lenders face increasing difficulties as the mortgage industry evolves, particularly in the face of expansion, customer influxes and recessions. One of the challenges many lenders face is speed concerning the entire process, as it's often tiresome, taking even months to close on a single loan.
Other significant challenges include:
The lack of innovation with technology. The adoption of new technology often takes a long time.
Accuracy concerning loan approvals. One mistake can cost lenders thousands of dollars and even a lawsuit
Compliance with different regulations set out by the Consumer Financial Protection Bureau (CFPB), the Federal Reserve and state governments
Higher costs involving originating loans
Security and fraud concerning sensitive information
Rising rates and the market and being able to keep up with hot and cold markets
Paperwork load and the extensive loan process comes with paperwork that's time-consuming, expensive to produce, (potentially) biased and most importantly, prone to human error
The complexity of the mortgage process. Miscommunication, errors and delays can be common annoyances when there are several parties involved.
While advances in mortgage technology have mitigated many problems, there's still room for improvement.
Mortgage Tech and the Future
The mortgage industry is just starting to experience the upcoming technological peak, with several AI advancements providing revolutionary client and lender-friendly solutions. Mortgage technology is a game-changer because it allows borrowers to apply for loans online without leaving the comfort of their own homes. At the same time, it makes the lives of mortgage officers simpler by eliminating time-consuming and error-prone tasks so they can concentrate on what really matters.
Are you prepared to be part of the mortgage industry's momentous shift?
By using BeSmartee's mortgage POS platform, you won't have to guess your way around mortgage technology. Plus, you'll get a one-of-a-kind service for your customers and loan officers. Contact us at (888) 276-1579 or email our mortgage technology experts at sales@besmartee.com.