As last year's purchase and refinance boom continues to wane, small lenders are shifting their focus to a new set of struggles. These challenges will require smaller lenders to change strategies and become more efficient to remain resilient in today's competitive market.
Here are commonly cited difficulties facing small lenders and how they can overcome them.
1. Labor Shortages
In 2021, more than 47 million people in the U.S. quit their jobs, searching for an improved work-life balance and flexibility, higher wages and a strong company culture. However, hiring rates have outpaced quit rates, suggesting a shift in the labor force. Some industries have a surplus of workers, says the U.S. Chamber of Commerce, while others have a shortage of labor.
The finance industry has experienced a labor shortage, with 55% of jobs unfilled as of January 2022. Fannie Mae's vice president and deputy chief economist Mark Palim says that labor shortages, as well as an aging workforce and the need to retain talent, were among the biggest labor issues facing lenders.
Lenders also commented that running a mortgage business not only requires experienced professionals who are knowledgeable of processes and technology, but who are able to provide excellent customer service.
The ability to work remotely , or a hybrid model, may be one solution. Approximately 91% of U.S. workers said they wish to continue working some of their hours from home, and three in 10 workers said they would find new employment if they were called back to the office.
A remote workforce could work more efficiently on back-end tasks, which could further contribute to quality customer service. This could also give lenders greater flexibility when it comes to recruitment and business expansion opportunities.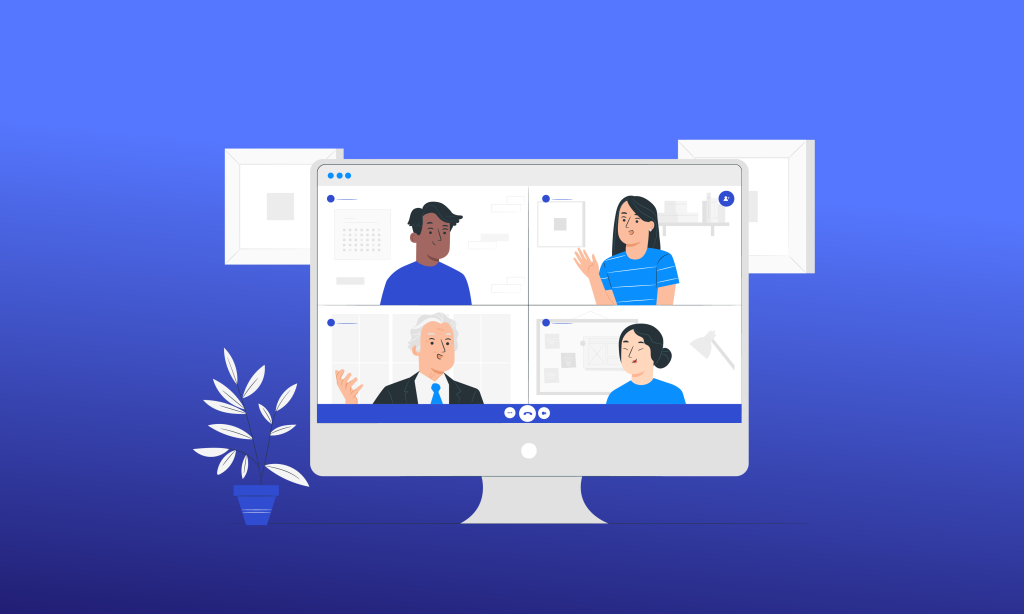 2. Online Direct-to-Consumer Lenders
Traditional lenders expect online direct-to-consumer lenders to be one of their biggest competitors over the next five years. Direct lenders can provide mortgages directly to borrowers in-house with no middleman. A direct lender is basically a one-stop-shop for home loans.
Direct-to-consumer lenders were cited as a top competitor due to advantages in user experience – streamlined mortgage processes and advanced analytical and marketing capabilities. The rising number of tech-savvy home buyers and low-interest rates have caused a surge in direct-to-consumer lending since the onset of the pandemic.
However, this doesn't mean that online direct-to-consumer lenders don't have their own challenges and roadblocks. Higher consumer expectations and a competitive online marketplace have changed the lending landscape.
Total Expert Director of Technology Alliances Josh Lehr explains that consumers now have the knowledge and ability to compare lenders and seek out someone who is going to get them to the right product. Lenders now have to deliver personalized, informed messages directly to the customer at every touchpoint.
This is where small lenders can stand out. Smaller lenders know their local market and are able to offer specialized products while remaining flexible. They're also able to be much more responsive and can build an ongoing, personal relationship with their customers.
Considering it's much more expensive to acquire a new customer than retain an existing one, building relationships with borrowers is a must.
3. Automation
Prior investments in technology allowed lenders to originate a record-breaking year as mortgage rates dropped. This has made business process streamlining and consumer-facing technology a top priority for small lenders.
Automation and consumer-facing technology put the consumer in the driver's seat. Consumers also aren't just comfortable with digital experiences — they expect it. Even older generations have grown accustomed to the convenience of technology.
Automation technology also cuts out redundant and manual processes, which wastes time and causes frustration. By streamlining business processes, customers can submit documents, sign disclosures and go through the mortgage application in a fraction of the time
Subscribe to BeSmartee 's Digital Mortgage Blog to receive:
Mortgage Industry Insights
Security & Compliance Updates
Q&A's Featuring Mortgage & Technology Experts
But automation is not always the first choice for consumers, especially first-time buyers who may not be comfortable with a completely automated mortgage process. Person-to-person support is still invaluable.
Using automation technology for business process streamlining combined with consumer-facing technology and human-led support can help provide quality customer service and a personalized experience while reducing labor costs.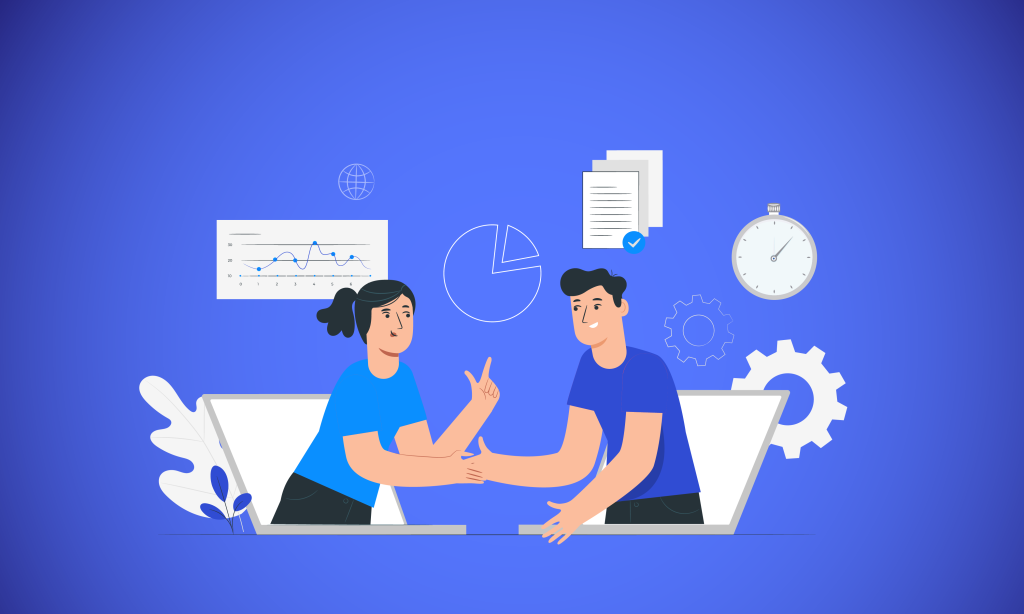 4. Shrinking Margins
Shrinking margins, profitability and cost-effectiveness are always top concerns for lenders, particularly smaller businesses. According to the Mortgage Lender Sentiment Survey in Q2 2022, lenders' profitability outlook has stayed negative for six consecutive quarters.
Loan production expenses, including commissions, compensation, occupancy, equipment and corporate allocations, increased to $8,664 per loan in 2021 – up from $7,578 in 2020 and the highest level since 2008. Independent mortgage brokers made an average profit of $2,339 on each loan originated in 2021, down from a record of $4,202 per loan in 2020.
Competition from other lenders, market trend changes and consumer demand were the top-cited reasons for lenders who expect lower profit margins. Additionally, lenders also reported a downward trend in purchase and refinance mortgages for the prior three months as mortgage rates inched higher.
Rising loan costs have also impacted lenders' profit margins. While this is expected to happen across the board, smaller lenders don't have the resources, scale or channels to offset losses. This is why leveraging robust point-of-sale technology, like BeSmartee's POS, can allow smaller lenders to streamline and save on the loan fulfillment process.
5. Building a Referral Network
While this challenge affects lenders, it impacts mortgage loan originators as a whole. The pandemic has proven that we need new ways to generate leads and remain relevant. Now is the time to revamp your CRMs to allow your business to build and protect its brand reputation.
Smaller lenders, like credit unions, non-bank lenders and community or regional banks, are also able to establish a presence in their local communities by offering a variety of loan services, they may have more flexible loan guidelines and can offer a more personalized touch. Bigger lenders may not have that personal touch that smaller lenders can easily offer.
Personalization is essential to building new relationships among referral partners and adding a personal touch can ensure partners and clients that they are always the first priority.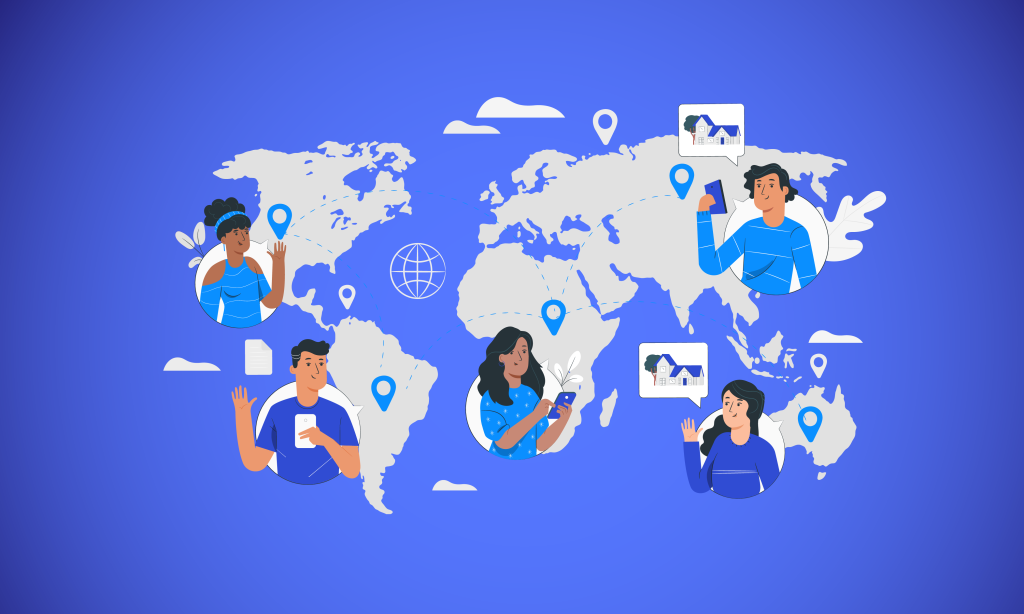 Small Lenders Can Leverage Technology to Overcome Obstacles
To gain a competitive edge in today's market, small lenders should play to their greatest strength – providing a personal touch to mortgage lending. But they also need to deploy the right digital solutions to save on loan production costs.
If you're a small lender, you might already have digitized some of your processes. But if you are working on multiple systems, your operation could still be more efficient. BeSmartee's digital mortgage POS is a complete end-to-end solution that integrates with your LOS and automatically verifies information to ensure regulatory compliance.
This means no more emailing documents back and forth, manually verifying income and employment, and taking weeks to close a loan. Your loan officers can spend less time on paper-leaden administrative tasks, and more time servicing your borrowers' needs.
Consumers have shown that they don't always want a 100% automated mortgage experience — they want a digital experience with human-led support when they need it.
Have a mortgage tech question? Contact BeSmartee to speak with one of our mortgage experts.