Mortgage loan officers are the face of the loan origination process. Loan officers help each and every client navigate through the home purchasing process and must possess a comprehensive knowledge of lending products, industry-related rules and regulations and the required documentation for obtaining a mortgage loan. Not to mention the sales and marketing expertise required to reach potential clients. It's a lot of work.
Without the right tools, loan officers spend more time on administrative tasks rather than making sure their clients get the best possible experience. A loan officer's time is precious, and BeSmartee's Mortgage POS platform was built with their unique needs in mind.
1. Reduce Manual Tasks
More than 40% of office workers spend at least a quarter of their workweek on repetitive tasks and nearly 70% of workers say the biggest opportunity of automation lies in time wasted on repetitive work.
Digital mortgage technology has revolutionized the way loan officers spend their workdays. Loan officers are no longer sitting behind their desks under a mile-high mountain of paperwork, spending an exorbitant amount of time searching for records, rekeying borrower information or chasing down signatures. Manual tasks waste time and cost loan officers potential business opportunities.
How BeSmartee can help: With BeSmartee's Mortgage POS, loan officers can streamline repetitive tasks via workflows to reduce frequent back and forths and cut back on manual work. Automated emails, follow-ups and document updates give borrowers a little nudge to move on to the next task, reducing a loan officer's to-do list and giving them extra time to build better relationships with their borrowers.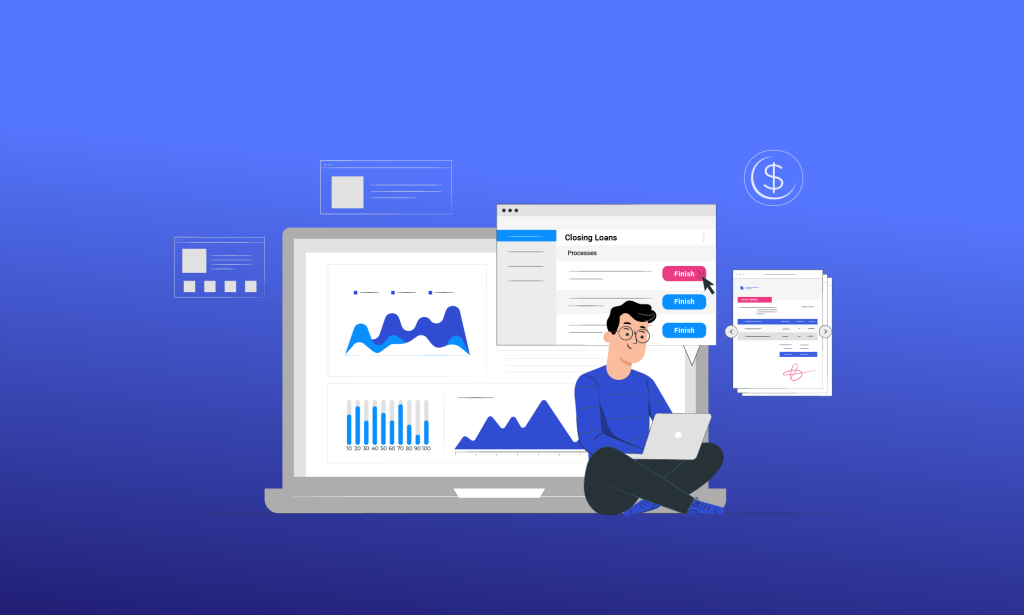 2. Increase Efficiencies
Disjointed systems lead to lower productivity. Lack of integration and constantly moving between systems can seriously hurt a loan officer's productivity. For increased efficiency and true integration, there must be a unified solution.
By moving everything to a single mortgage POS platform, Loan officers can take applications and expedite approvals for a more efficient workflow. Loan officers no longer have to rely on multiple tools and have everything they need in one location from beginning to end.
How BeSmartee can help: Using BeSmartee's Mortgage POS, loan officers can log into the Mortgage Loan Originator (MLO) Command Center and take an application through the portal, in-person or over the phone. If the borrower can't complete the application in a single sitting, the loan officer can send a link for the borrower to complete on their own schedule.
The MLO also comes with a variety of other tools and features, such as:
Co-browsing live with borrowers
Instant chat
Editing application data fields capabilities
Running and refreshing credit, AUS and PPE results
Locking/floating rates
Issuing new conditions and sending documents for eSignature
MLO eSigning of initial disclosures and documents
Viewing audit trail of borrower progress and data changes
Tracking of email and text message notifications sent
Ability to create new workflow variations for specific channel needs
BeSmartee's Mortgage POS also has direct integration with more than 165 vendors so that your loan officers only have to work and communicate within one seamless system.
3. Help with Verifications
Verifying borrower information with pay stubs, bank statements and W-2 forms can be time-consuming. With digital income, asset and employment verifications, your team can streamline the verification process, meaning less time and trouble for your loan officers. Information can be verified and confirmed within minutes rather than weeks.
How BeSmartee can help: Data accuracy can be quickly confirmed using BeSmartee's third-party verifications within the Mortgage POS platform. Without that administrative burden, your loan officers can provide accurate pricing and get their borrowers approved faster.
Subscribe to BeSmartee 's Digital Mortgage Blog to receive:
Mortgage Industry Insights
Security & Compliance Updates
Q&A's Featuring Mortgage & Technology Experts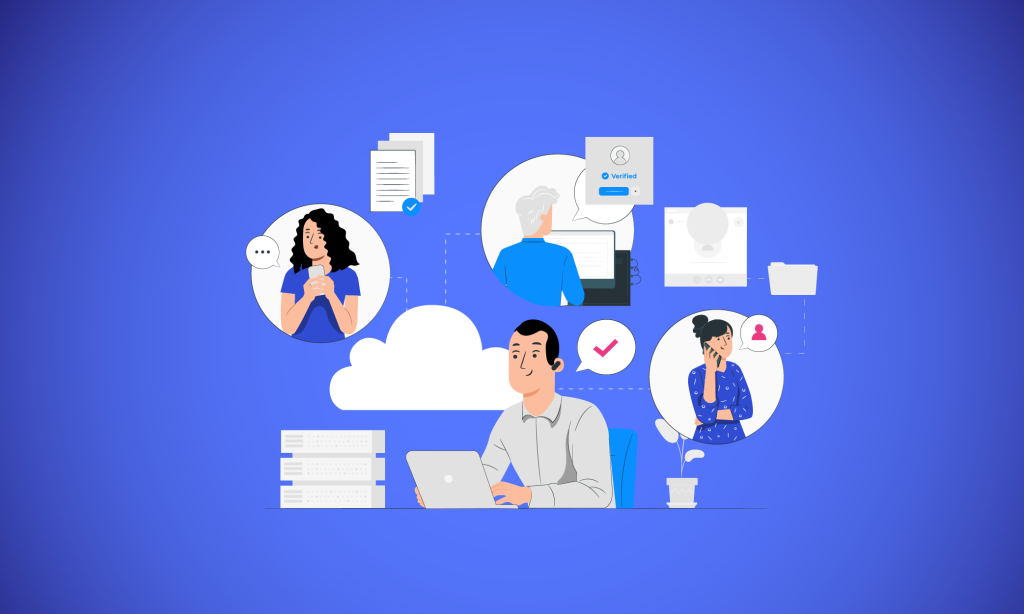 4. Get the Most Out of Leads with a Tight Mortgage POS and CRM Integration
For loan officers, lead generation is at the forefront of business. Constantly having to generate enough leads through the pipeline every month is tedious and takes time, but there's a much more stable way to acquire high-quality leads.
While mortgage CRM software has given loan officers a powerful competitive advantage by organizing data, automating marketing tasks and allowing loan officers to follow up with perspectives, referral partners and clients, a mortgage POS and CRM platform integration can be life-changing.
Without a tight integration between POS and CRM systems, it can be much more difficult to maintain visibility of customer data throughout the application process. Seamless integration can help boost conversion and pull-through rates, simplify loan management and allow loan officers to focus on their customers.
How BeSmartee can help: By having BeSmartee's Mortgage POS platform fully connected to your CRM, your loan officers can have better visibility of their sales pipeline. There's also the option to have a bi-directional integration or directional integration, depending on your business requirements. Features include:
Email and text notifications to all parties involved
The ability to edit notifications
Identify soft and hard credit pulls
The ability to send borrowers a link for the required six pieces of information, which is then pulled from the CRM to the POS
5. Simple and Straightforward Collaboration
Your mortgage business is built on solid relationships. Collaboration tools have made a significant impact on the mortgage industry, allowing your team to eliminate communication bottlenecks, maintain full visibility and move more loans down the pipeline.
Key benefits of mortgage collaboration tools include:
Easily tracked workflows
Less communication error
Faster closing times
Easier to meet deadlines
Access to real-time updates
Better access to information
Time cost savings
How BeSmartee can help: Our Mortgage POS is packed with collaboration tools perfect for today's lending environment. BeSmartee POS collaboration tools include:
Communication through email, text messaging and an embedded chat
The ability to track loan status
Workflow management tools, such as a push notification system with personalized information
Co-browsing
Document management
eSignature and eClosing capabilities
By leveraging these tools, loan officers can spend less time going back and forth or waiting for a response before moving forward and instead focus on delivering a superior customer experience. Additionally, open lines of communication and an accessible interface mean borrowers spend less time searching for documents or asking for updates.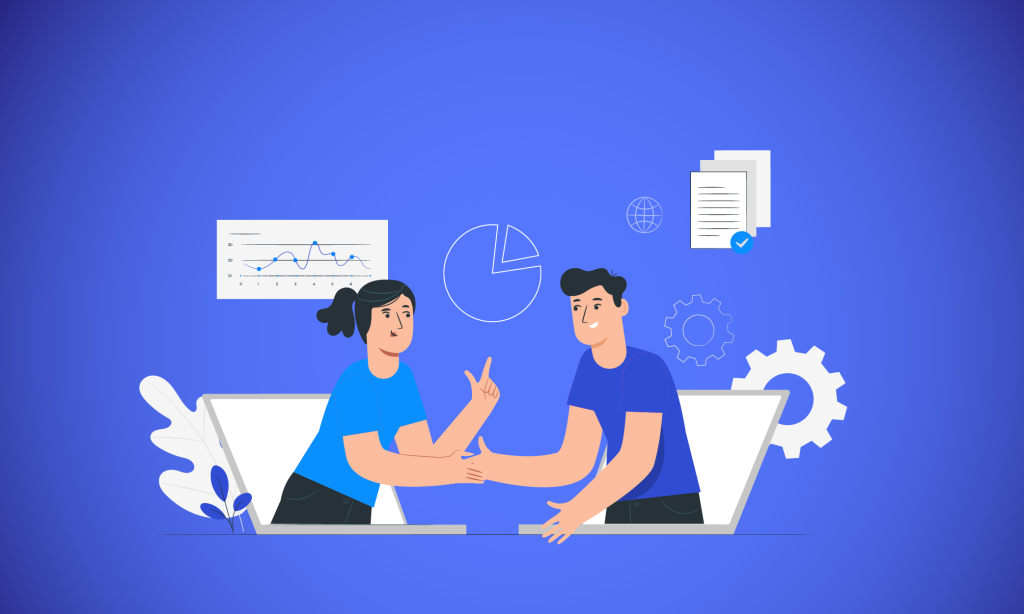 Roundup
Taking a prospective lead and turning them into a long-term client takes time and care. BeSmartee's Mortgage POS is giving loan officers the tools they need to succeed in today's lending environment and the ability to turn leads into happy customers.
Find out why lenders are choosing BeSmartee's award-winning Mortgage POS technology to help loan officers effectively meet their borrowers' needs.