Over the past several years, the mortgage industry has been rapidly adopting consumer-facing technology — cutting back on origination costs and giving consumers a more flexible, streamlined experience. While the home buying process primarily takes place online, the pen-to-paper closing process has still been standard.
Fast-forward to 2020, going digital went from an investment option to a necessity for lending businesses to stay afloat amidst stay-at-home orders and social distancing requirements. This also meant that more lenders needed safer options when it came to closing.
Digital closing technology — from eClosings to hybrid closings — is becoming increasingly more common. It's time to empower your borrowers and realize that your digital closing technology needs to be one standardized process, allowing your team to close more loans through your customer-facing mortgage POS platform.
What is eClosing Technology?
We've previously covered the basics of eClosings, but an electronic closing, or eClosing, is the act of closing a mortgage loan electronically. Using an eClose, the loan package is digitized, eSigned and eNotarized. This also includes the electronic promissory note, or eNote.
There's another type of digital closing called a hybrid closing. A hybrid closing involves part of the loan package being signed or notarized in ink while the remainder is completed electronically. It's basically a combination of a traditional wet closing and an eClosing.
How Does eClosing Technology Work?
Here's an overview of how eClosings work:
Step One
Loan information and documents are transferred from the lender's LOS to the eClosing platform.
Step Two
The loan documents are annotated with fields for eSignatures, eNotarizations, dates and initials.
Step Three
Next, all parties have visibility into the closing process. The borrower can review the closing packing, eSign documents and ask any questions. The settlement agent schedules the closing appointment which can take place remotely or in-person.
Step Four
The remaining documents are eSigned and eNotarized at the closing appointment. There are two eNotarization options: in-person electronic notarization (IPEN) and remote online notarization (RON). During a RON eClosing, the borrower uses a secure platform to meet with their settlement agent or notary signing agent. Using video conferencing software, both parties can communicate, view the loan documents and eSign and eNotarize.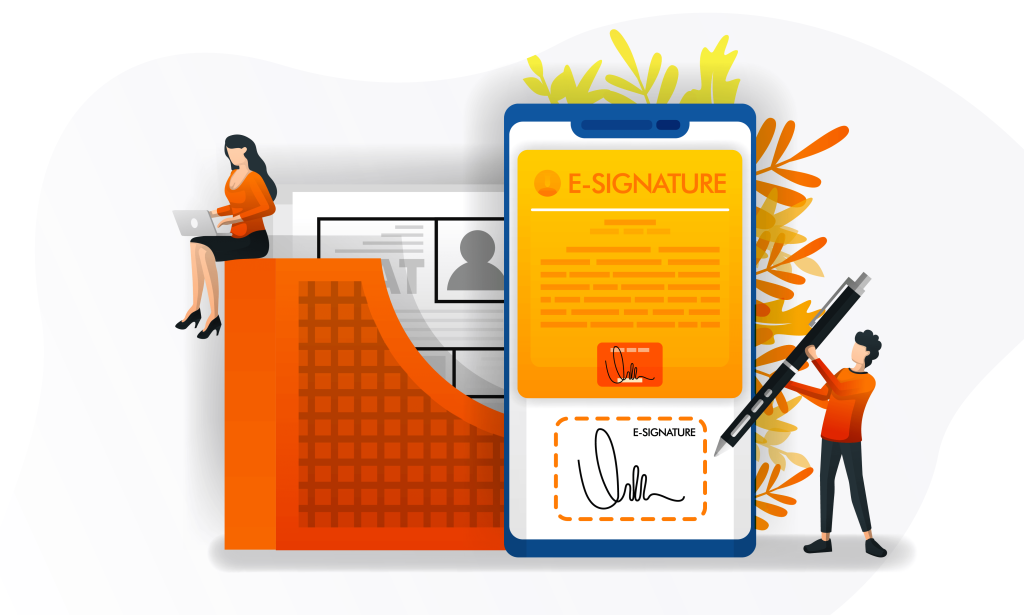 Step Five
After the closing appointment, all eSigned and eNotarized documents are available to the lender and settlement company for post-closing and funding.
Step Six
The eNote is registered and stored in an eVault.
Subscribe to BeSmartee 's Digital Mortgage Blog to receive:
Mortgage Industry Insights
Security & Compliance Updates
Q&A's Featuring Mortgage & Technology Experts
Step Seven
All documents are electronically sent to the county recording office and eRecorded. Once completed, the county electronically sends the recorded documents to the settlement company.
A hybrid closing is similar to an eClosing, however, a hybrid closing loan package is separated into wet-sign and eSign packages. Additionally, hybrid closings that are notarized in ink must be completed in-person and if it involves a paper note and remote online notarization, the closing is virtual.
Why Your Digital Closing Technology Needs to Support All Closings
Hybrid closings have been preferred among borrowers; however, due to the pandemic, more borrowers have opted for remote online closings. According to a survey conducted by closing data firm ClosingCorp, from mid-March 2020 to the end of August, 89% of home buyers and 84% of refinancers eSigned their closing documents. Of those, 82% preferred signing documents electronically and more than two-thirds would choose an eClose over an in-person close in the future.
It's clear that borrowers prefer eClosings and it's where the mortgage industry is heading. It's no surprise considering these benefits:
Faster time-to-close
Improve quality control
Gain a competitive edge
Improve borrower satisfaction
But what if an in-person closing with wet signatures is preferred or required? A divided closing process with multiple workflows is only going to slow it down. This is why lenders need a digital closing solution that handles wet closings, hybrid closings and eClosings. Here's why.
Close Efficiently and Accurately With a Single Workflow
No matter the closing method, your team needs a single, reliable workflow. One standardized process means less room for operational errors and higher quality of data. Loans are closed efficiently and accurately, irrespective of borrower preference, the closing method, settlement partner, loan type or geographic location.
Save Time and Close More Loans on One Platform
If your platform is managing disconnected workflows, it means your closers will need to determine which process to use on a loan-by-loan basis. Separate workflows only add to the complexity of the closing process.
Through a single, robust platform, everyone is working in the same environment. Lenders can save time and money with greater potential to close more loans.
Give Your Borrowers a High-Quality Experience
Today's borrowers have gone digital. Millennials are the dominant force in the housing market and Generation Z is following closely behind. These generations have been immersed in digital technology practically since infancy. For lenders, this means giving millennial and Gen Z borrowers an end-to-end digital solution.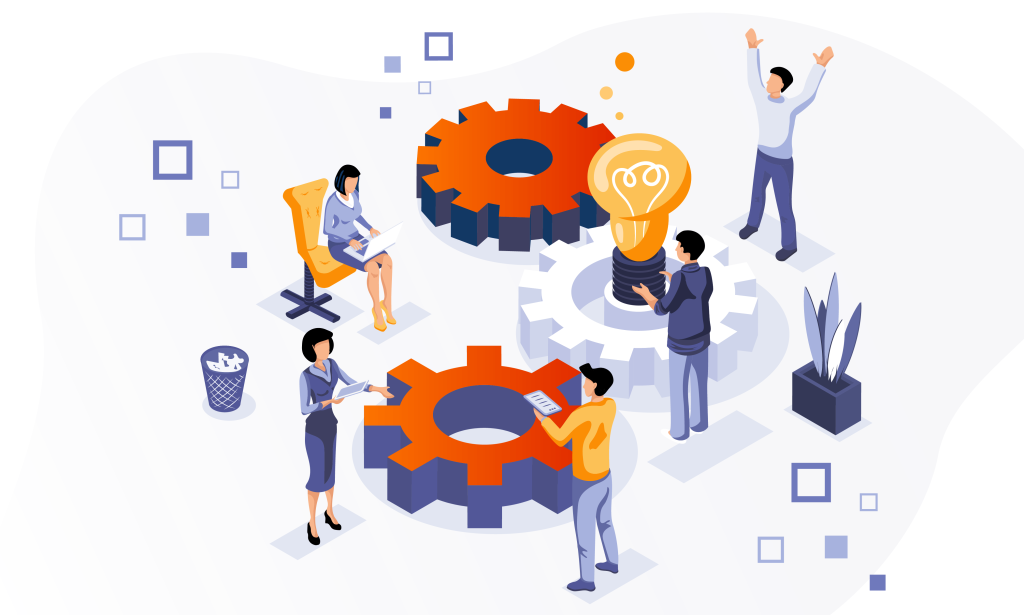 By providing your borrowers with an eClosing solution across all loans, every borrower gets a digital experience. Through a single digital closing platform, borrowers have more time to electronically review documents before the closing appointment, no matter the type of closing.
States that Allow Lenders to Use Remote Notarization
Currently, 29 states have passed laws authorizing permanent remote online notarization. However, due to the COVID-19 emergency, some states have taken action and issued orders to perform remote notarizations.
As of February 10, 2021, these states include Alaska, Arizona, Colorado, Florida, Hawaii, Idaho, Indiana, Iowa, Kentucky, Louisiana, Maryland, Michigan, Minnesota, Missouri, Montana, Nebraska, Nevada, North Dakota, Ohio, Oklahoma, Pennsylvania, Tennessee, Texas, Utah, Vermont, Virginia, Washington and Wisconsin.
Wyoming became the 29th state on February 10, 2021, to enact RON and the bill goes into effect July 1, 2021.
Roundup
Your eClose solution can give your mortgage business the edge it needs to stay ahead of the competition while closing more loans. To reap the full benefits of eClosing technology, lenders need a single platform that supports every type of closing — wet, hybrid and eClose — without intervention. The eClose is the cherry on top of the true digital mortgage experience and soon enough, it will be the new normal for mortgage lenders.
Stay tuned for more information on how Besmartee will be offering a best-in-class closing experience powered by a market leading closing technology company.
If you have any questions about BeSmartee's digital mortgage technology, contact us at (888) 276-1579 or email our mortgage technology experts at sales@besmartee.com.