Jennifer Guidry, a top 100 loan originator from First United Bank, talks about how she got her start in the mortgage industry, how she stays at the top of her game and how she's working through some of the challenges presented in the wake of the Coronavirus pandemic.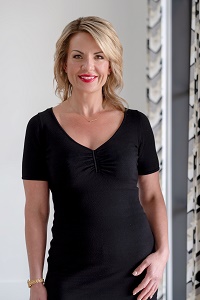 SABRINA PARK: After your undergraduate studies, you had planned to go to medical school. Please share with our audience what inspired you to begin working in the mortgage industry.
JENNIFER GUIDRY: I think, like most of us who are in the mortgage industry, we got here by mistake. I certainly didn't grow up thinking I was going to become a mortgage loan officer… but I sure am happy that I am!
I was 19, going to school full time in California and I got a chance to finally get a job as a receptionist at a mortgage company. It was by pure chance because of a conversation I overheard at a party. Once I started working, I became very intrigued in what everyone did there. I was especially interested in the role of being a loan officer because I saw that they got to work with people all day, solve problems, help people and make great money while doing it. I decided that since I was in school anyway, I would go ahead and get my loan officer's license. Once completed, I went to my supervisor and let her know that I wanted to be a loan officer.
After she stopped laughing, she told me NO. So I decided that I was going to find someone to train me. I looked in the newspaper and found an ad. He hired me the next day and armed me with a script. We were taking inbound calls. I had no idea what I was doing at first, but I found out quickly that I had a gift for working in this career. I ended up being the #1 salesperson my first year at that company. Everything took off from there.
I eventually obviously learned every aspect of this industry, figured out what I was doing and excelled greatly at a very young age. It came time, though, for me to make a choice of what to do with school.
I made the tough (and maybe crazy back then) decision to quit school completely (yeah, that is right, I don't have a degree) to pursue this field.
I think I made a wise choice and do not regret a thing.
SP: You've been recognized as one of the Top Residential Mortgage Originators in San Antonio, Texas since 2010, and a Top 100 Originator by Scotsman Guide in 2018 and 2019. As an expert in your field, what are some ways you ensure your borrowers enjoy a fast, seamless and stress-free mortgage experience?
JG: I just love people. That has been the key to my success. We have designed a process that we stick to every day and apply it to all of the trillion moving parts that we deal with.
I take a good and complete loan application.
I trouble-shoot ahead of time.
I set proper expectations and we follow through.
I don't tell people what they want to hear, I tell them what they need to know. It is really that simple.
Additionally, I establish a great relationship with my clients. They know that we care about them. It makes a big difference. I would say that 50% of my business now is repeat business.
SP: With mortgage rates at an all-time low, in the wake of the coronavirus pandemic, how have you managed the influx of loan applications?
Subscribe to BeSmartee 's Digital Mortgage Blog to receive:
Mortgage Industry Insights
Security & Compliance Updates
Q&A's Featuring Mortgage & Technology Experts
JG: Yes, it has been very difficult. The market has been absolutely crazy and it has been definitely difficult to keep up with. We have maintained our sanity by setting proper expectations and staying uber-organized with our pipeline. We also concentrate on one thing at a time vs. multitasking. This way, whatever you are doing gets your full attention and then you can move onto the next task when that is done.
When your phone, email, cell phone is getting barraged with clients doing applications, it is of the utmost importance to write everything down and do one thing at a time. That way, things don't get missed.
One of the great things about being in this business is that we CAN work from anywhere. We are so blessed to be able to do that and right now, more than ever, we need to all thank God for the technology that we have.
Our systems have allowed us to continue helping others without skipping a beat in the continuity of our process. Right now, we basically have our entire company working remotely and it is running very smoothly so far.
SP: First United Bank coined the slogan, "Spend Life Wisely." Can you describe what this means to you and your business?
JG: Spend Life Wisely is about the holistic approach into making people better. It is about looking at the big picture for them:
Faith
Financial well-being
Health
Wellness
Personal growth
We look at ourselves as conscious capitalists and we believe that we can advise people on how to make their lives better in every aspect.
I personally counsel people on debt payoff and financial well-being. Faith is also a huge part of our culture and what we show to others. We also teach the public financial strategies.
We do what is right for the client, even if that means that they don't do a loan or bank with us. We will still help guide you in the right direction.
END OF INTERVIEW
Get updates from BeSmartee sent directly to your inbox! Subscribe to our newsletter here.