Any seasoned loan officer will tell you about the endless qualms of trying to survive in a down market. When the prospects that once sat in your pipeline start to revoke applications or step away, loan officers begin to stress over how they're to survive. Mortgage tech has helped loan officers save time through busy periods and can offer the same benefits during down markets.
Time is a loan officer's most valuable asset or worst enemy during down and hot markets.
Just because there are no prospective borrower's filling your inbox doesn't mean there's nothing you can do. Down markets can provide loan officers a unique chance to reevaluate their current processes and align their company for growth during a market revival. Brief pauses in everyday operations are also a great chance for teams to catch their breath and implement new strategies.
How often have you wished for more time to handle other tasks, like networking or marketing but had to wait because you were too busy? Instead of racing against the clock to process applications, loan officers can look for new clients and opportunities or clean up their to-do lists. Down markets present ample opportunity to focus on the areas that will help your business survive the ebbs and flow of the market.
Is a Down Market Cause for Worry?
Once markets start to cool, it's only natural to start stressing about how you will survive this downturn in activity. Immediately flipping the switch to survival mode will bring on more problems with devastating ripple effects during the hot markets. Sometimes the best action you can take goes against your knee-jerk reactions.
This doesn't mean that you should completely ignore a slowing pipeline but, instead, looking at the circumstances from a different perspective will offer insight you may have never considered. Think of different approaches you can take before starting to cut costs and button down the hatches.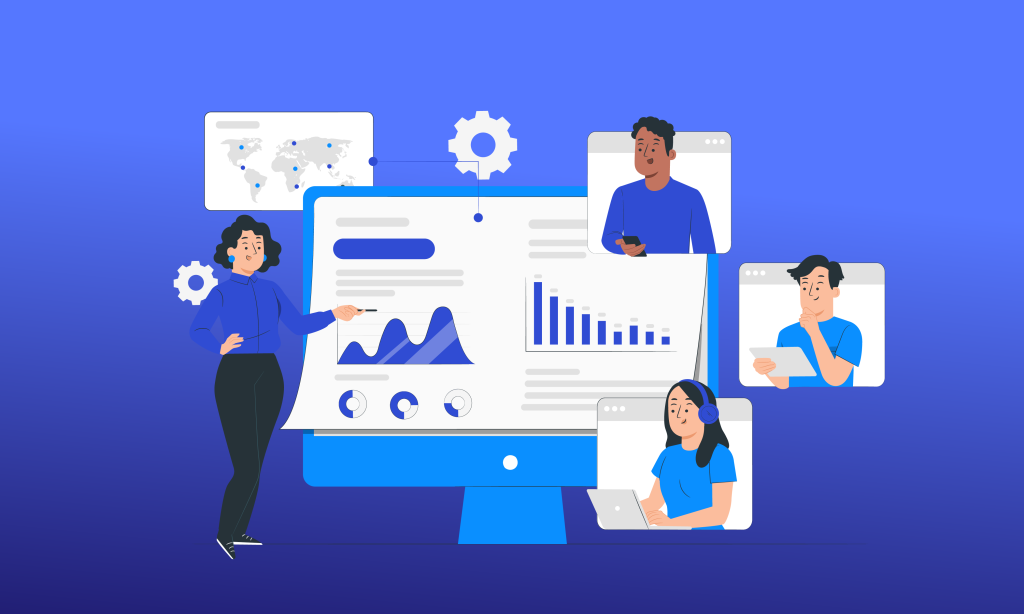 3 Common Mistakes Loan Officers Make in a Down Market
It seems appropriate that loan officers will panic during a down market. The fight to survive enacts a different mentality, focusing on scarcity rather than seeing the abundance of opportunities in front of you. Instead of worrying about where your next client will come from, down markets are your chance to strike. Turn the tables in your favor with your extra time, and start preparing yourself and your organization for when the market turns.
Unlike ever before, loan officers are inundated with loads of information, tools and technology to help them get ahead. Working as a loan officer in the digital mortgage environment presents new challenges and room for error. Not knowing what to do with your time or where to start is a problem that many loan officers face due to the overwhelming information available. Consider some common mistakes that loan officers make before accidentally making one of your own!
Mistake #1: Stop Inbound and Outbound Marketing 
Marketing budgets for almost any business are constantly undergoing additions and subtractions. When times get hard, and companies need to cut costs, marketing is generally one of the first budgets to get cut. It makes sense, too, especially if the down market isn't generating any interest.
However, this does not mean that there is absolutely no one out there who wants to buy. If prospects don't know you exist, they'll never do business with you, and your pipeline will continue to decay through the down market.
Operating in the digital mortgage environment presents a unique opportunity to continue pushing marketing strategies without needing large budgets to be successful.
Mistake #2: Reduce Quality of Service Offering 
As times get tough, loan officers begin to have less to offer to borrowers still interested in buying. Many borrowers are still looking for new properties to acquire, no matter the state of the current market. These individuals need loan officers to help process mortgage applications but still want the best offer possible.
Down markets put a lot of strain on how much a loan officer can offer a borrower, but that doesn't justify lowering the quality of offers. The better deals you can offer during a down market, the more likely they'll be a repeat customer and offer high-quality referrals.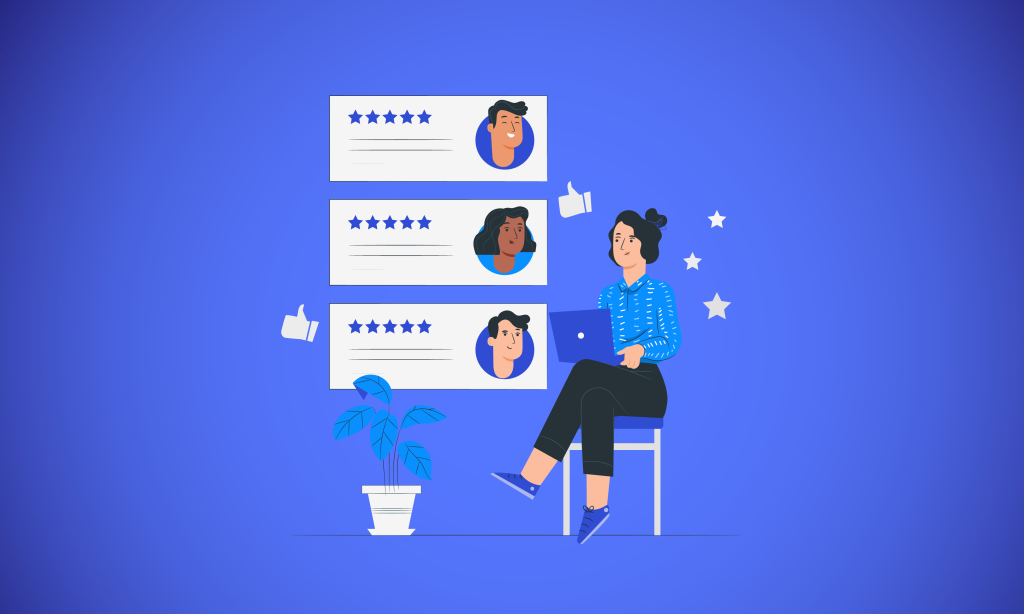 Mistake #3: Quick to Cut 
Surface level logic says when times get tough, find ways to cut costs, which isn't necessarily wrong. However, you should always look for new ways to improve systems and processes to cut costs without sacrificing quality in any market. Whether in a hot or down market, the need to cut costs may be appropriate, but how aggressive should you be when evaluating your business?
Cutting costs offers a quick solution to lower the bottom line, but loan officers fail to consider the long-term effects. Many businesses are too quick to cut expenses they feel are unnecessary at the moment but prove their worth during hot markets.
Proactive Considerations for Loan Officers in a Down Market 
Down markets may cause strain on your pocket, but they present opportunities to help your business survive and thrive during upswings. Time availability is the most significant factor that helps loan officers survive during down markets. Instead of constantly playing catch up and having to be reactive, down markets are your chance to take control finally. Put your extra time to good use instead of sitting around and worrying about your pipeline drying up.
Subscribe to BeSmartee 's Digital Mortgage Blog to receive:
Mortgage Industry Insights
Security & Compliance Updates
Q&A's Featuring Mortgage & Technology Experts
Are you up to speed on the latest trends and activity within your industry? Even with your team's help during hot markets, there is never enough time in a day to handle everything and stay privy to relevant industry information. Most loan officers are constantly pressed for time throughout hot markets, even with assistance from digital mortgage tools. Down markets offer a great way to explore proactive steps loan officers can take to stay busy.
Get More Involved in the Pipeline 
Though your phone is ringing less with prospective borrowers inquiring about a mortgage, do you have any currently queued up or in the process? Down markets give loan officers a chance to clear up their current applicants that may have a delay or hold on their application process. 
Now, you'll have more time to call the borrowers and get updated tax documentation or work with underwriters to find issues causing delays. This will help keep income flowing into the business while keeping everyone busy, so they spend less time worrying about the down market. Loan officers and their teams need to feel engaged so the impacts of the down market are less severe than those who sit and dwell.
Offer More
Can you offer anything else to borrowers still wanting a mortgage? The better deals you can offer your borrower during a down market, the more likely they will follow through. It may press you a little more than usual, but it's still better to close the deal than spend the time working with a borrower only to have them back out over a less enticing offer.
Additionally, loan officers who get their borrower's amazing deals during down markets are more likely to harness long-term relationships with their borrowers. Martech Zone reported, "By increasing your customer retention rate by 5%, companies can increase profits by 25 to 95%." These repeat customers will also generate referrals to the loan officers since they'll have proof of quality work during difficult times. 
Focus on Networking 
The ability to network efficiently will provide you with benefits that will continue to pay dividends over time. You are not the only one experiencing hardships throughout the down market; now is your time to network with others. Networking during the down market will build strong connections with people who may come to your aid when you need them.
Also, arranging networking events and seminars will display your professional knowledge and build credibility as a source of authority in the industry. Make new connections and expand your network to uncover new opportunities to help you succeed during the down market. Networking in the digital mortgage landscape is an excellent opportunity to connect with individuals you may have never been able to reach.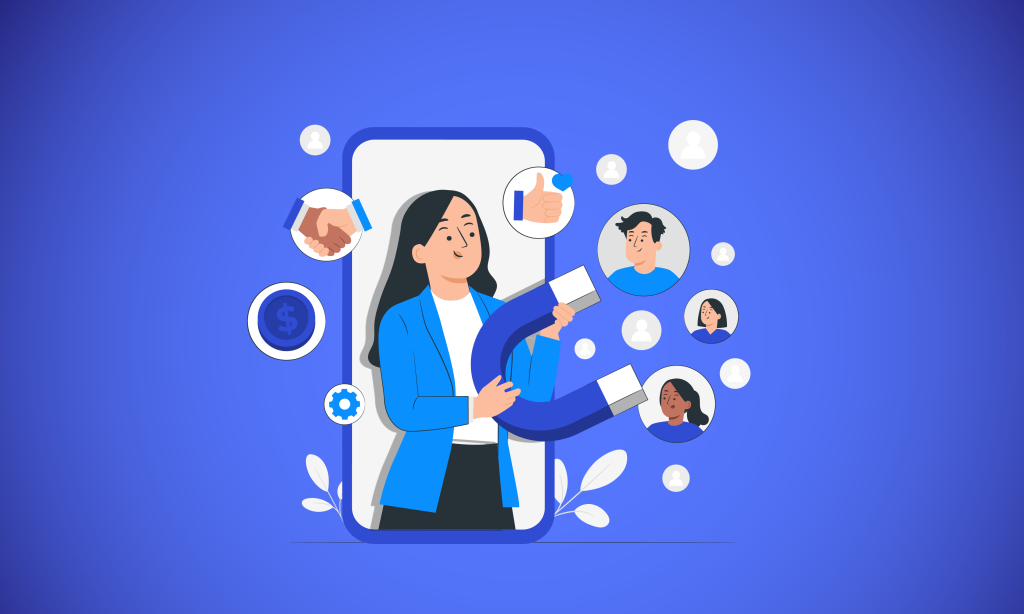 Get Caught Up on Tasks
Down markets can be challenging to navigate, but making good use of your extra time will benefit your organization when activity kicks back up. As many loan officers know, there is simply not enough time in a day to address every aspect of the business during the hot market. The down market is your chance to finally clear up your plate and handle all those tasks and projects you've been pushing off.
Learn and Grow
No matter how long you've worked in the mortgage industry, there will always be something new to learn. Down markets present an opportunity to finally expand your scope of knowledge and make you a better loan officer.
When the market picks up, you will be more equipped with the tools to navigate your busy pipeline and be more efficient with your time. Online digital mortgage education has never been more accessible than now, so don't miss out on an excellent opportunity to become a better loan officer.
Explore Helpful Mortgage Tech
One of the biggest benefits to the modern mortgage industry is the vast availability of mortgage tech options. Mortgage tech improves internal processes and provides better experiences for borrowers. Down markets allow you to explore new mortgage tech that can replace outdated systems and processes.
BeSmartee's Mortgage POS simplifies the process for borrowers and loan officers, moving the process from application to closing faster than ever. Mortgage tech will make for easier management during hot markets and improve the borrower's experience. A slower pipeline is the best time to test new mortgage tech in your organization. Implementing new processes is bound to cause delays, so exploring your options is recommended when there's less pressure on everyone.
A Down Market Is Your Time to Shine
Down markets are inevitable but present different opportunities for loan officers to take advantage of before entering another hot market. Loan officers need to invest their time in creating more opportunities for their businesses during down markets to survive until activity kicks back up. Exploring different digital mortgage technology will open more doors to improved processes, better experiences and an overall boost in productivity.
BeSmartee can set you on the path to success by helping you integrate digital mortgage solutions that will equip you to manage growth easily. Contact a BeSmartee mortgage technology expert to explore all of the options available to you.