Digital mortgage loan originators are an essential part of the loan process. However, for many people, especially first-time borrowers, it can be a little confusing to keep track of what everyone in the process does. How does a mortgage loan originator facilitate the process? What kinds of qualifications do they need?
BeSmartee has all the answers about what digital mortgage loan originators do and who they are.
What Does a Digital Mortgage Loan Originator Do?
A mortgage loan originator, or MLO, is one member of the mortgage team that helps borrowers choose the best loan for their situation. An MLO usually works for a bank or other mortgage lender and facilitates the loan process by combing through loan applications. They have the authority to approve loan applications from individuals and businesses.
Once a loan application has been filed, the MLO works with the customer to find loan terms that work and file the required documentation. This documentation helps them determine if their client is financially stable and can be approved for the loan. They might ask for credit reports, documentation on assets, proof of employment, bank statements, and other forms to show your income.
A mortgage loan originator works diligently throughout the entire loan process with their clients. The MLO is responsible for keeping track of all of the paperwork, contacting their clients about missing items, answering any questions that may arise, tailoring loan terms to work, complying with federal and local regulations, and closing the loan at the end.
Is a Mortgage Loan Originator the Same as a Loan Officer?
A mortgage loan originator is the same as a mortgage loan officer, both known as MLOs for short. They're simply two different terms for the same position. It's a position that involves a lot of customer interaction which means that an MLO must be patient, informative, and friendly to keep their customers on track throughout the lending process.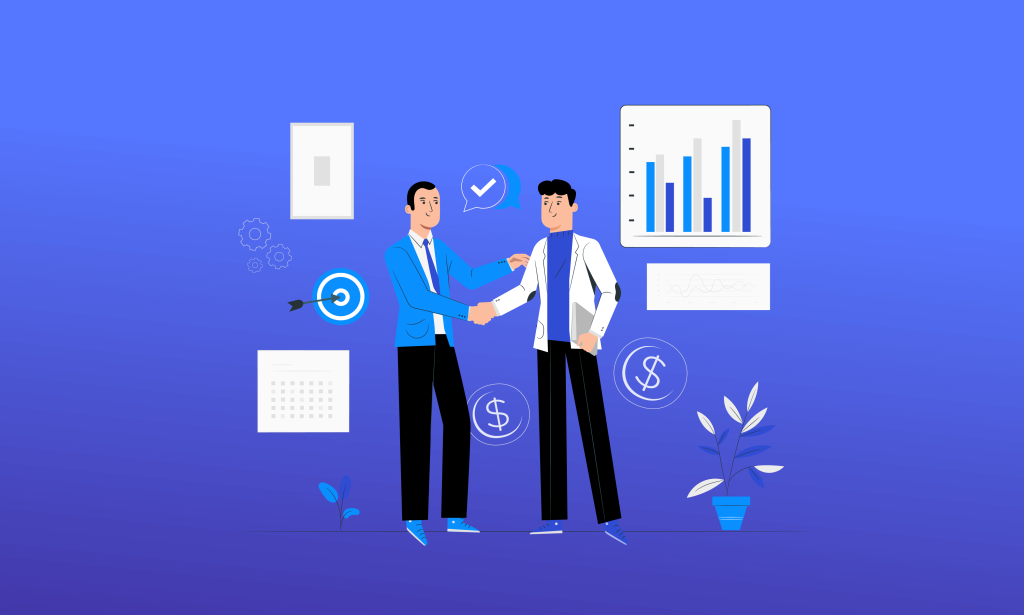 What is a Digital Mortgage Lender?
In the digital age, it's only natural to see the influence of evolving technologies in various areas of life, including mortgages. Digital mortgage lenders don't require a client to bring in endless amounts of paperwork or tabbed files. Instead, they allow customers to upload their documents to a secure database online. A combination of digital signatures and online applications often leads to faster approval and closure of the loan, something that millennials love.
Digital mortgage lending has its own pros and cons, but one of the best aspects is how well it adapted to the COVID-19 global pandemic. Since there was no need for borrowers to meet face-to-face with their loan officers, they could continue to submit their documents for approval while abiding by their state's lock-down restrictions.
Plus, when you give customers the freedom to upload their documents whenever is convenient, it makes for a much happier client. Additionally, digital mortgage loans are often cheaper than traditional loans since they have fewer overhead costs and fees associated with the loan process.
Digital Mortgage Lending Cons
One thing to watch out for is scams. With all of the digitization comes the possibility that someone may be trying to take advantage of their clients. Sadly, even respectable digital loan officers are at risk of being hacked and having their customers' personal information stolen. Newer technologies are working to stop hackers, but they're still not perfect by any stretch of the imagination.
How Does a Digital Mortgage Differ from a Traditional Mortgage?
For people who don't know much about the lending process or who need a little more help, a traditional mortgage lender might be the way to go. Digital mortgage lenders are perfectly willing to help and provide their expertise, but it isn't the same hands-on experience that you would get from going into a mortgage lender's office and working with someone one-on-one.
Subscribe to BeSmartee 's Digital Mortgage Blog to receive:
Mortgage Industry Insights
Security & Compliance Updates
Q&A's Featuring Mortgage & Technology Experts
However, digital mortgage loan originators can be much more transparent by updating the status of loan applications through their customer-facing applications. Instead of needing to continually annoy a loan officer by calling back to find out your status, or just waiting impatiently, customers can check their current status on their app.
Despite that, the reputations of traditional mortgage financial institutions are hard to beat. They've been around for much longer than digital mortgages have and have had more time to shore up their hiring practices and build names for themselves. They offer a sense of safety and security that isn't as common with digital mortgage lenders.
How Much Do Loan Originators Make Per Loan?
Generally, loan originators work on commission, meaning that they are only paid when loans are approved. It's not unusual for a loan originator to take around a one percent commission. This means that, depending on the size of the loan, the loan originators' income will fluctuate. For a $300,000 loan, after completing the closing, the loan originator would take home $3,000 for assisting the individual in creating, filing for, and closing the loan.
Loan originators make around $60,000 per year in the United States, but since they're paid on commission, their annual income depends on a number of external factors. For example, loan originators who operate out of large cities will likely make more since loans are often larger there, versus loan originators operating out of more rural areas. Similarly, if fewer people are buying homes or land, loan originators will likely not make as much.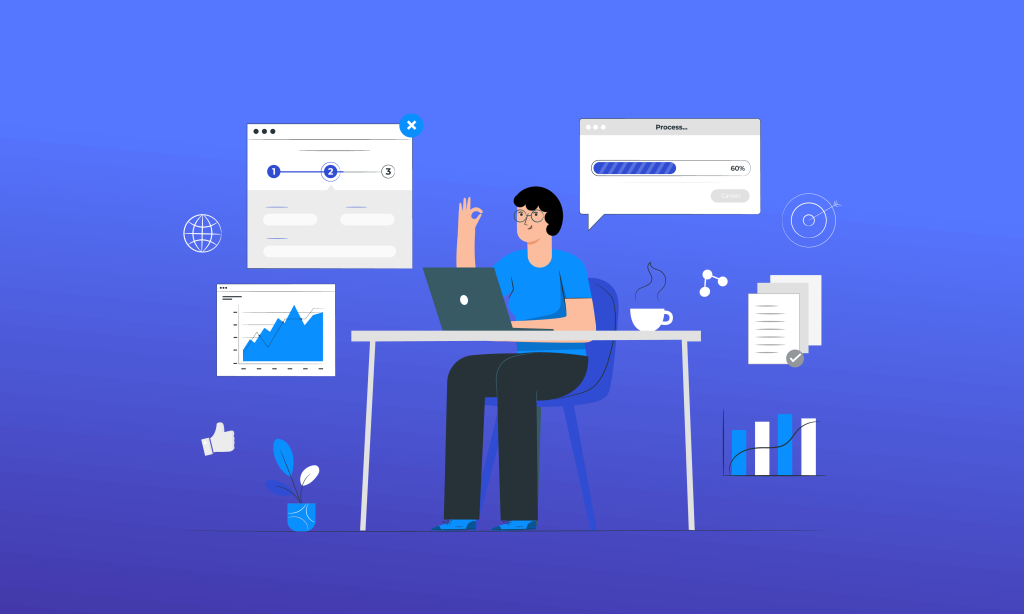 Is it Hard to be a Loan Originator?
Before the housing crisis, mortgage loan originators didn't have to be licensed, but laws have changed to protect consumers from unscrupulous individuals. Nowadays, MLOs must be licensed in order to practice within their state, unless they work for a bank. Banks are regulated through strict laws and their employees must abide by those same regulations.
To obtain a license, an MLO must complete at least 20 hours of licensing courses, score well on a national test, undergo a criminal background check, register their fingerprints, and give a full personal background on themselves. This vetting process can take some time to complete and ensures that MLOs are trustworthy and law-abiding citizens.
Unlike many occupations nowadays, loan originators are not required to have any schooling beyond a high school diploma. It is a position that welcomes people right out of high school without a college degree with the belief that the best experience comes from being on the job. However, people who want to work for larger banks might still need a BA in finance.
What is the Best Mortgage Loan Origination Software?
As we discussed in a previous article, there are plenty of software providers on the market to automate time-consuming tasks and save businesses from the perils of human error. A loan origination system, or LOS, allows lenders to process a loan, track their customers' statuses, keep abreast of local and federal regulations, and store information for auditing purposes.
With customer-facing apps that simplify uploading and signing financial documents, LOS can make the entire loan process more straightforward and easier to understand. It also speeds up the process, allowing customers to submit their applications and, hopefully, be approved on a much shorter timeframe than traditional mortgage lending.
The best LOS generates a list of the necessary documents for a customer and tracks which ones have already been uploaded and which ones are still missing so that an MLO can easily keep all of their clients on track. Most LOS will automatically update to include new regulations and laws that affect the loan process, but you can also add company policies as well to ensure complete compliance.
We found that the best mortgage loan origination software for 2021 included:
Lending QB by MeridianLink
Mortgage Builder
Encompass
Black Knight's Empower
Byte
Roundup
Digital mortgage loan originators, or MLOs, work as part of a team with the latest technologies to create loan terms and approve applicants based on their financial histories. They work with their clients and financial institutions to ensure that everyone is satisfied with the loans and that they can be paid back in a timely manner.
Learn why lenders turn to BeSmartee's mortgage expertise for all of their needs by calling us at (888) 276-1579 or reaching out at sales@besmartee.com today.