As a mortgage lender, you have many challenges to conquer but implementing new mortgage technology shouldn't be one of them. Why? Because today's AI technology was designed to lighten your workload and relieve you from stress, while freeing up time to focus on other tasks that help generate more revenue for your lending business.
However, there will be obstacles in your path as you implement new digital mortgage technology. Here are some of the most common challenges and why some lenders have failed.
1. Not Trusting AI Technology
While it may be difficult to put your faith in AI at first, it significantly reduces the number of manual, repetitive tasks in your day-to-day life. This allows lenders to focus on bringing in more business and delivering an exceptional customer experience while also giving loan officers more time to become trusted advisors.
Another common fear is that AI technology will replace the role of the loan officer; however, the mortgage industry will always need the skills and expertise of loan officers. AI tech can empower loan officers with better decision-making skills, which in turn boosts productivity and reduces the likelihood of errors.
Another major benefit is automated compliance and increased transparency, which helps lenders implement strict digital compliance policies and procedures and adhere to current laws and regulations while boosting client confidence and trust in the process.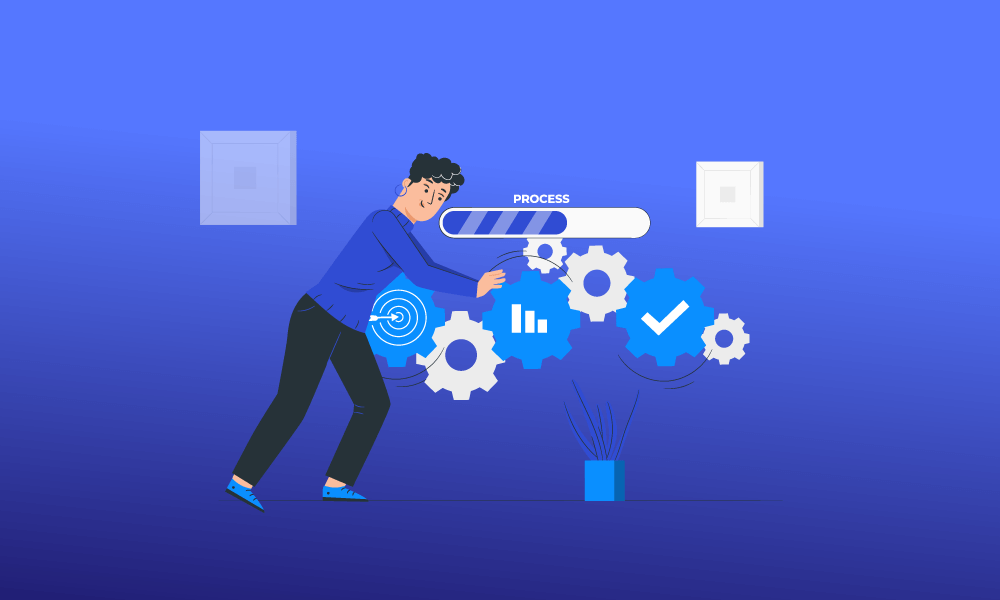 2. Adjusting to Learning Curves in Mortgage Technology
With mortgage technology constantly developing and progressing, it can be difficult to adjust to learning new systems and programs. This can create confusion and frustration among employees trying to learn new processes.
It all boils down to how you approach a challenge, which means developing a plan and incorporating the entire team to help ease frustrations and keep everyone focused.
3. Too Many New Hires
As mortgage rates reached historic lows during the pandemic, lenders were scrambling to bring in more loan officers to help keep up with surging demand. According to the National Mortgage Professional, 18,500 new originators were hired within the first two years of the pandemic and active state MLO licenses increased by 21%. With so many new tasks to learn, they had to focus on the important aspects of their job, leaving little room for distractions.
There's no fast track to success, but when digital mortgage tech is implemented correctly, it can simplify loan officers' jobs while giving customers faster-than-expected turnaround times.
Automation can be used to create a seamless experience rather than something to be worked around. Rather than adding to the confusion and complexity, mortgage automation technology should be a core business process.
4. No Connection Between Business Goals and Strategy
What sets the most successful lenders apart from the competition? It has nothing to do with how long they've been in business but because of an ever-evolving set of core beliefs as well as the tools and technology they use.
In order to progress, lenders must maintain a culture of innovation and unconventional thinking.
Many people learn that although working hard is vital, working smart is more crucial when it comes to aligning corporate objectives with technology. Having a plan, different points of view and suggestions for the next innovation is pointless if they are not linked to business values.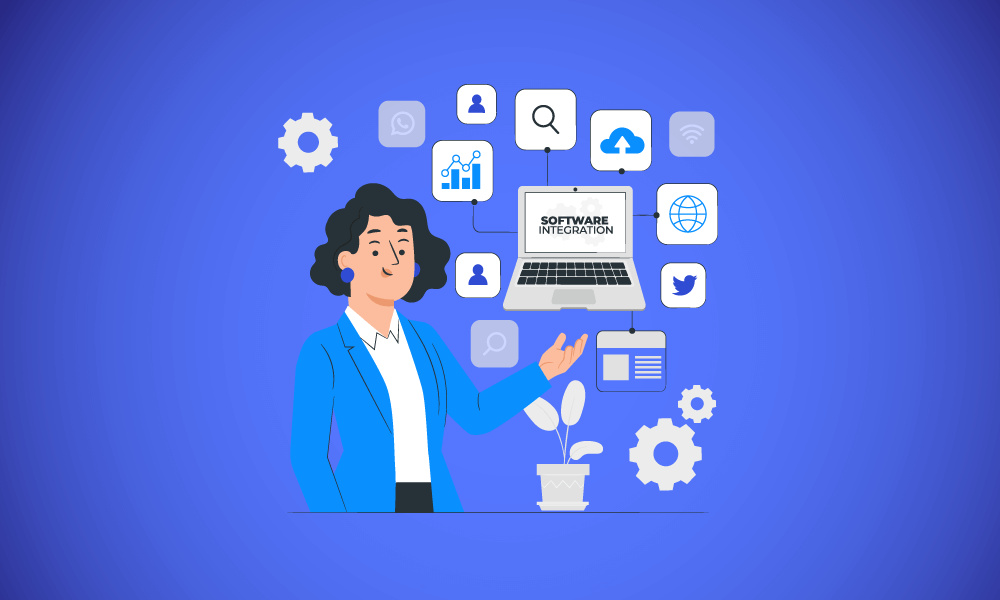 5. Lenders Aren't Measuring the Effectiveness of Tech Solutions
Having new software to help loan officers do their jobs more efficiently may be a good answer to one challenge, but it may also raise another question — how do lenders evaluate the success of their latest tech innovations?
Here are some questions to ask yourself on how to measure the effectiveness of your mortgage technology solution:
How is this software helping to attract and retain clients?
Is there automation tech that can support revenue-producing tasks while reducing the time it takes to complete these tasks?
How can you measure productivity to improve your leadership and decision-making skills?
How does this software improve client experiences and turn them into repeat customers?
Does this software promote word-of-mouth referrals from existing clients?
Is there a service center my employees may contact for assistance so they don't have to waste time trying to get answers themselves?
Which aspects of my business does this technology impact and improve?
Does it improve customer-facing tasks? If yes, which ones?
Lastly, ask yourself if not getting this software would affect your desired outcome. Would it stay the same or would it be worse?
6. Not Using the Right Tech Stack
There's a lot of technology out there for mortgage lenders to choose from, and it may be difficult to go through it all to find the best fit for your company's needs. However, there are several important factors to consider when determining which technology is ideal for your business.
Subscribe to BeSmartee 's Digital Mortgage Blog to receive:
Mortgage Industry Insights
Security & Compliance Updates
Q&A's Featuring Mortgage & Technology Experts
Client-Facing Innovations
Some of the most crucial aspects to think about are those that the customer will see; after all, you want to make the mortgage application process as simple and clear as possible. This is why analyzing the changes the software brings for your customers is essential.
You can also consider asking the mortgage technology expert about the software's success rate with previous customers.
Experience and Background
When making a technological decision, it's also vital to consider the expert's credentials and track record. You can ask questions like who they often work with and why their clients are choosing them. This information may reveal whether the software company has a deeper understanding of your challenges, goals, measures of success and (most importantly) if they know how to solve your problems.
One question you may ask your mortgage technology expert is why their customers trust them.
Integrations
Finding out the software firm's integration plan will tell you whether it can handle a significant influx of new clients and how the company connects and distributes data. Understanding the integration plan is critical for developing a successful connection.
Commitment to Customer Success
Make sure you partner with a company that has a commitment to you and your business. This makes it crucial to learn about the software company's business values and what customer success means to them.
Inquire as to whether or not your loan officers and real estate agents are supported by customer success managers, as well as whether or not your leadership staff receives training and development.
Having an understanding of customer success is essential so make sure you're on the same page.
7. Disjointed Infrastructure
It is now more crucial than ever to have a fully integrated system, a powerful back-office LOS and a user-friendly mortgage POS platform. Your digital lending platform should take borrowers from application to close while seamlessly talking to back-office systems.
The solution? A tight POS-LOS integration.
Here's why:
Improve your efficiency by having a dual system: Having to manually enter and verify data slows down the loan process and leaves room for errors, which affects your efficiency. With a dual system, they automatically talk to each other through automatic workflows, leaving you more time to spend with clients.
Create a seamless experience: Having customers interact with only one platform that handles everything on the back-end allows you to easily manage every step on the way along the loan process with real-time data.
Reduce costs: Incorporating a dual integration solution into your business means less time and effort put in by your staff, which in turn equals lower costs.
Close more loans: Due to the time and effort savings afforded by a dual system, you can expand your lending business and marketing operations while devoting more attention to your clients and closing more loans.
8. Adopting Automation Can Be Challenging
Even the most flexible workers will have trouble adjusting to new and revolutionary policies or procedures, including software. You, as a leader, must think about your team's needs and pain points, as well as the motivation for alignment and progress when wanting to implement changes.
Although embracing modern technological advancements is important, adjusting as a unit to ensure that everyone is going in the same direction is essential.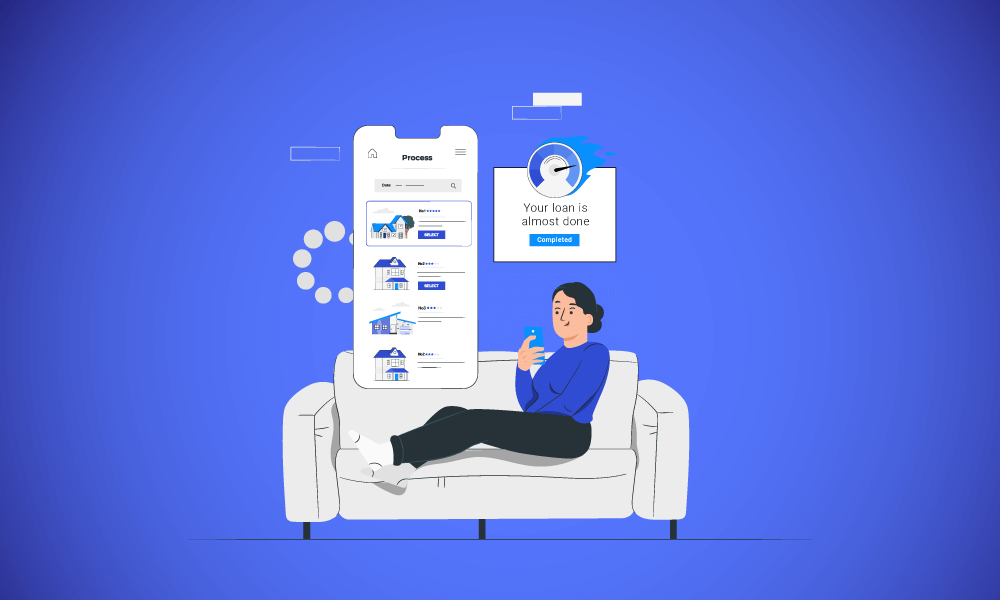 Successful Implementation of Digital Mortgage Technology Takes Work
Adopting new technology isn't easy and it takes time for everyone on the team to grow accustomed to new systems and processes. However, this doesn't mean you can't overcome any roadblocks. By having a set strategy, implementing digital mortgage technology can help your lending business create a roadmap to success.
Looking for the right digital mortgage partner for your mortgage business? Check out BeSmartee and learn more about our award-winning Mortgage POS by visiting our website.