Technology continues to creep into every aspect of our lives — but can it help create a more personalized customer journey?
Nowadays, not using mortgage tech means you won't be able to keep up with the competition. However, digital mortgage technology can be viewed as a tool for growth, giving loan officers the opportunity to focus on building lasting relationships.
The solution is finding the right balance between high-tech and high-touch.
Is Mortgage Automation Tech Too Impersonal?
Many people seem to think that automating processes in the mortgage business, especially marketing efforts, will make communications with customers seem cold and robotic. This is not the case.
Automation allows loan officers to automatically personalize communications based on how customers have previously engaged and where they are in the customer journey. All of this information can be stored in the loan officer's customer relationship management (CRM) application.
A loan officer's messaging needs to speak to each unique situation. Custom communications can be for prospective and current customers and can be through various channels, such as phone calls, emails, text messages and social media.
Customer-facing portals, like the mortgage POS, can facilitate the digital onboarding of new and existing customers while reducing inconsistencies and delays often associated with manually collecting personal and financial customer information. Automated loan process updates keep borrowers moving forward, cutting down on wait time.
While this may seem like a mechanical assembly line, automation allows loan officers to move more customers through the pipeline while having more time to focus on a more personalized experience.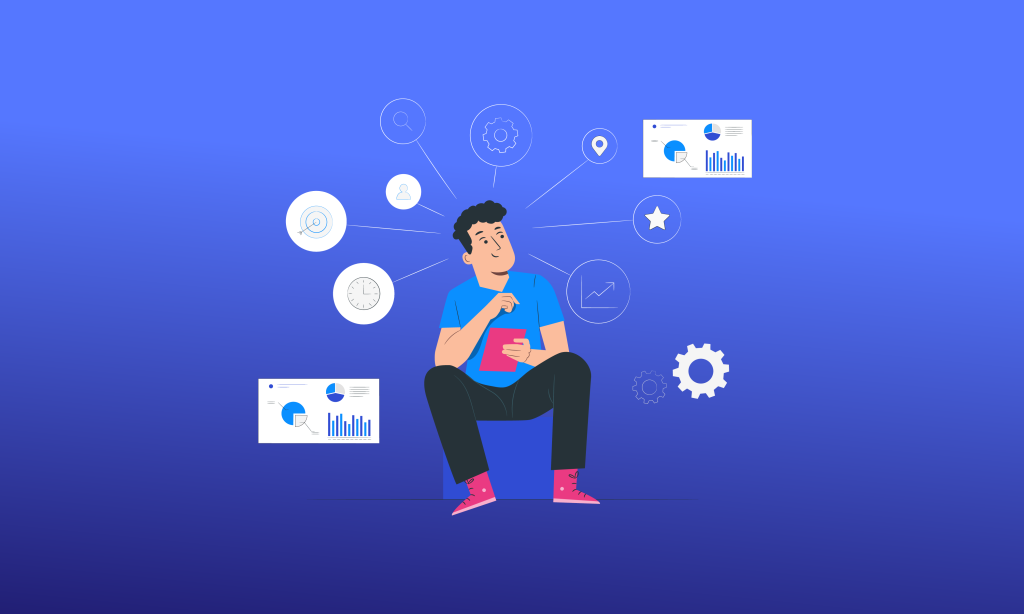 Loan Officers Will Always Be Valuable
Consumers are increasingly at ease with automated interactions; however, a majority prefer machine communication combined with genuine human communication.
According to a survey by Verizon, 78% say that blended interactions are as or more satisfying than those that are human-only. In automated interactions, many responded that they want the option to speak to a person if needed. This was listed as one of the most important aspects of positive interactions with companies — even more important than the speed of the response. The trick is finding the perfect balance between AI and human interaction.
Critical thinking skills: Problem-solving isn't always mathematical. Loan officers bring certain insight and experience that can't always be replaced by an algorithm. "People problems" typically require some sort of human intervention with a creative solution.
The human touch: Even if borrowers are applying for a mortgage online, they may still have questions and may not feel confident in answers provided by a chatbot. More communication from loan officers can also help reduce the rate of application abandonment or reduce the amount of time needed to complete the application. A mortgage is a big commitment, and it's nice to know that there's someone to help guide you through the process.
Mortgage tech is a tool: New technology shouldn't be viewed as a threat, but more like an opportunity. Savvy loan officers will see mortgage tech as tools for success rather than the competition.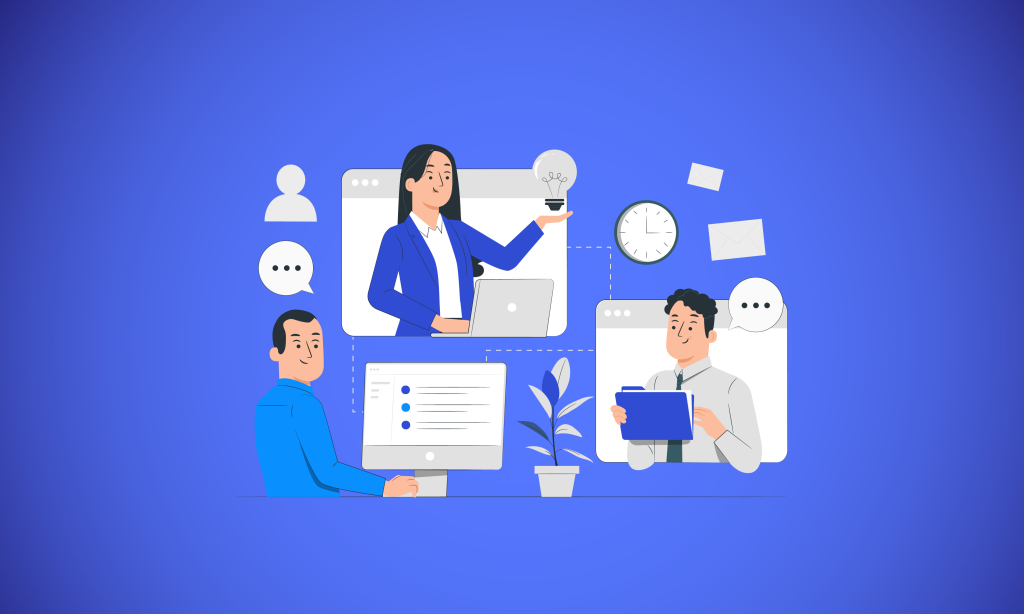 How to Add a Personal Touch to Mortgage Technology
Creating the ideal mortgage experience involves a delicate balance between technology and human interaction. Tech advancements bring significant benefits to the mortgage industry — increased efficiency, scalability, lower operational costs, reduced processing times and more — but there are specific points during the process where borrowers need a more personalized approach or prefer to speak with their loan officer.
Mortgage technology isn't only there to save time and money. It can help restore meaningful connections with borrowers. Here are several ways loan officers can add a personal touch to tech interactions:
Subscribe to BeSmartee 's Digital Mortgage Blog to receive:
Mortgage Industry Insights
Security & Compliance Updates
Q&A's Featuring Mortgage & Technology Experts
1. Human-Centric Automation
Human-centered automation is automation where the purpose isn't to simply automate manual processes but to enhance user effectiveness and reduce the potential for errors. A machine-first approach can be leveraged to integrate digital technologies paired with human expertise.
For example, loan officers can establish rule-based automated workflows for leads or clients. When a customer requires a call for extra guidance, the loan officer's workflow can trigger a task for the loan officer to follow up personally. These rules are critical for creating long-term relationships with customers.
Mortgage technology can allow loan officers to focus more on what truly matters — supporting their customers and improving their overall experience.
2. Customer-First Mentality
There's no one size fits all approach, which is why mortgage tech needs to be paired with human expertise for a more personalized experience. Loan officers can benefit from using mortgage technology to build stronger relationships with their customers at each stage of the mortgage process.
3. Pay Attention to How the Client Communicates
There are opportunities throughout the mortgage application process for better understanding and service when it comes to communication. According to the ICE Mortgage Technology Borrower and Lender Survey, lenders need to adjust their method of communication around individual preferences.
For example, 65% of lenders prefer to communicate via email, but only 41% of borrowers prefer email while 40% prefer to communicate over the phone. Additionally, only 17% of borrowers overall prefer text as a means of communication. If they were to apply for a new mortgage within the year, the majority of borrowers said that they would prefer to interact with their lender through an equal blend of traditional and digital methods.
So what does this mean? Borrowers like to have options and many still want the option to speak with their loan officer when necessary.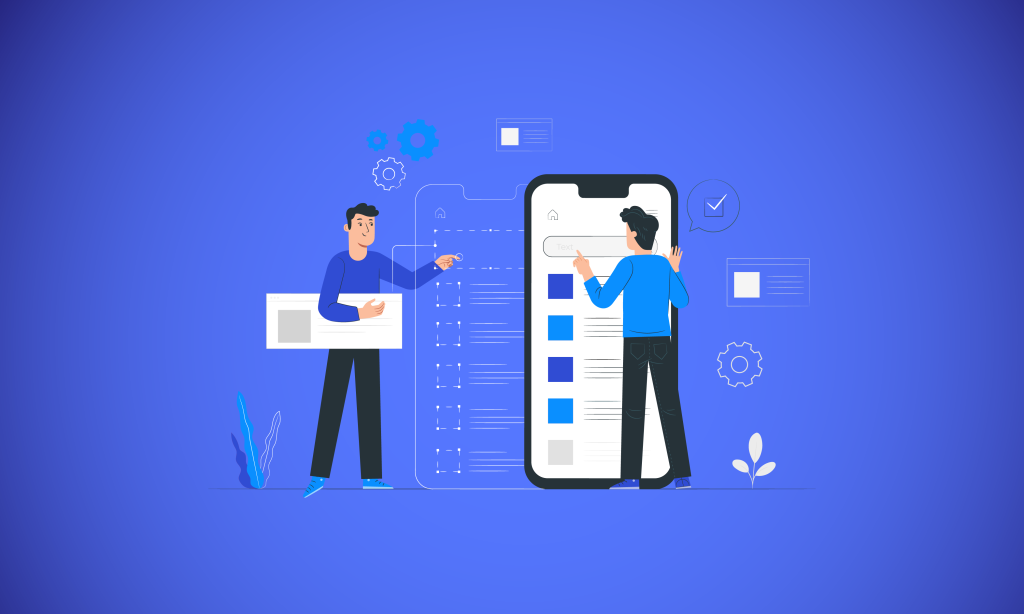 Roundup
The mortgage industry is at a crossroads where personal interaction meets technology. However, this doesn't mean that loan officers come second to tech.
Digital mortgage technology opens the door for loan officers to perform better and strengthen relationships with their customers. The key is getting the right mix of digitization and the human touch.
Find out how BeSmartee's award-winning Mortgage POS can help you optimize and enhance your mortgage services. To learn more, contact our mortgage technology experts.