It feels like just the other day that everyone was sitting around wondering about the mortgage industry outlook in 2022. Will it be another record year? Will lenders feast again and will borrowers get access to rates like never before?
If there's one thing that everyone can see eye to eye on, it's that the past few years have taken the industry on a wild ride — especially in 2022.
We've seen layoffs, companies merging, mortgage companies wanting to get into the IPO game, a roller coaster interest rate ride and a lack of inventory. Join us in looking back at the mortgage industry in 2022 to see what we can learn from it!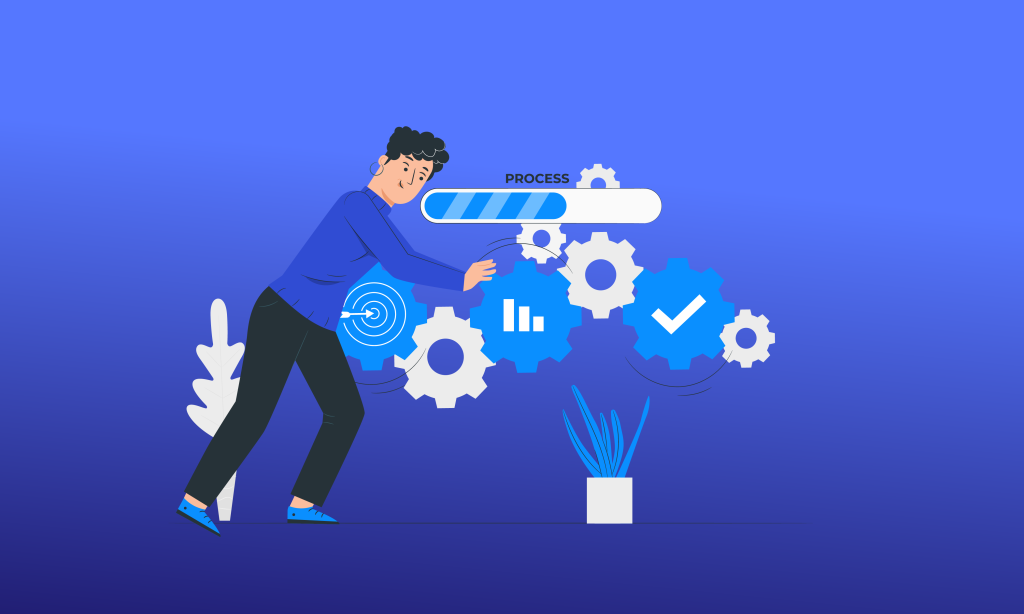 The Era of Digital Mortgage Practices
2022 was the year that the industry saw many lenders integrating mortgage technology and ushering in a new era of digital mortgage practices.
The tech "catch-up" is primarily due to the fact that many lenders have begun recognizing the appeal and demand for digital mortgage solutions.
With an increasing number of consumers using mobile devices and the internet for their everyday needs, it's no surprise that lenders are turning toward digital solutions.
Lenders are also discovering that mortgage technology provides faster and much more convenient solutions for borrowers. In other words, borrowers have a much easier time applying for a mortgage.
In addition, digital solutions can help lenders reduce costs and improve overall operational efficiency. And by automating many processes, lenders can improve accuracy and reduce the potential for human error.
It's clear that the mortgage industry outlook in 2022 was moving toward a more digital future.
What We Can Learn
Digital mortgage solutions provide a faster and more convenient way for borrowers to apply for a mortgage.
Mortgage technology can help lenders reduce costs and improve efficiency.
The industry is moving toward automation to improve accuracy and speed up the borrowing process.
The future of the mortgage industry is largely digital. It's evident that even in 2021, digital mortgages will be at the forefront of lending practices.
Major Layoffs in the Mortgage Industry
If you're a part of the mortgage industry, then you know that there have been a lot of layoffs in 2022.
Many mortgage companies feasted in 2020 and 2021, leading to some rash decisions that led to a series of layoffs. For example, loanDepot is one company that decided to hop on the IPO bandwagon in 2021.
However, they were quickly walloped with falling origination volume and profit margins. In the second quarter, the company decided to exit its wholesale business, which comprised about one third of its entire volume.
At the end of the day, people have little motivation to refinance a 3.5% mortgage with a 5.5% one.
For loanDepot, cutting out a significant portion of its volume was a strategic move. It allowed them to focus on other more profitable aspects of its business.
However, it also meant their strategy focused on cost-cutting, which almost always comes with a workforce reduction. Unfortunately, loanDepot plans on reducing its workforce by more than 40%.
Additionally, layoffs aren't just happening because companies are being reckless. Another driver is the end of forbearance.
At the beginning of the pandemic, there were many people who were unable to make their mortgage payments on time. Fortunately, they were able to get a forbearance, which put their payments on hold for up to one year.
Now that forbearances are nearing their end date, many people are finding themselves in a difficult financial situation. They're either unable to make payments on their loans and defaulting on their loans or struggling to make ends meet.
While this may not be the most obvious factor in the mass industry layoffs, it certainly was a major contributor.
The last driver of the major layoffs in the workforce is the slowdown in the housing market. After a strong recovery in 2020, the housing market began to gradually lose its steam.
This only spells bad news for the mortgage industry. This is because a slowdown in the housing market means a slowdown in mortgage originations volume.
With fewer loans being originated or refinanced, fewer job availability exists for people in the industry.
What We Can Learn
The mortgage industry is cyclical, and there will always be good and bad years.
When the mortgage industry is doing well, it's important to prepare for when it inevitably takes a downturn.
Laying off employees during tough times is often necessary to stay afloat, especially when a company has shareholders to answer to.
There are more reasons than simply the slowdown in origination volume causing the mass layoffs in the mortgage industry.
Other reasons include increased regulatory compliance costs, decreased demand, stricter lending guidelines and the rise of alternative financing options.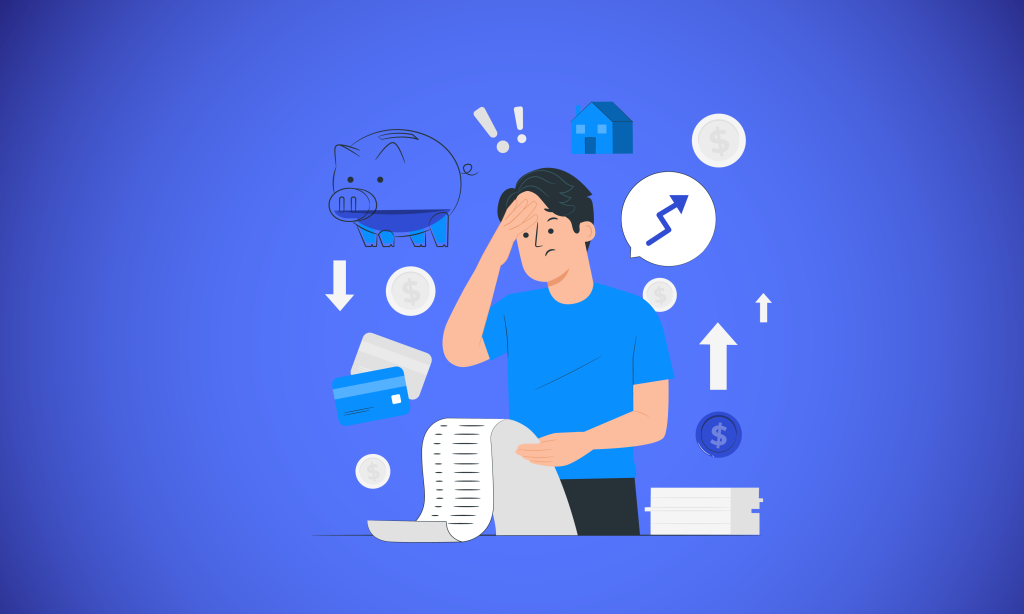 Rising Interest Rates
Rising interest rates aren't just numbers that only affect potential and existing homeowners. But they also heavily influence the future of those in the industry. This is because as interest rates rise, it becomes much more expensive for consumers to borrow money.
This impacts the industry in a few ways.
First, mortgage companies will end up experiencing a decline in origination volume as interest rates begin to rise. This is significant because the industry was enjoying a feast in the previous year.
Although the competition was still fierce in the second half of 2021, it became clear to companies that demand would fall regardless.
In addition, expensive borrowing makes it much more challenging for consumers to qualify for a mortgage loan. As a result, numerous people are being told that they cannot get a home loan at all or are being disqualified from one they had already qualified with interest rates almost doubling.
Although the mortgage industry is currently being beaten to a pulp, there is hope that things will improve in the years to come.
In particular, as the economy continues to strengthen and the Fed attempts to further stimulate the economy, interest rates will likely begin to decrease again. Ultimately, this is what would help the mortgage industry to rebound significantly.
Subscribe to BeSmartee 's Digital Mortgage Blog to receive:
Mortgage Industry Insights
Security & Compliance Updates
Q&A's Featuring Mortgage & Technology Experts
Despite the challenges that rising interest rates pose to the mortgage industry, it's still possible for mortgage companies to succeed.
Those that focus on providing a great customer experience, offering innovative mortgage technology, and maintaining a robust online presence will be best positioned to weather the storm.
What We Can Learn
Rising interest rates will make it more challenging for consumers to borrow money leading to a decline in mortgage origination volume and home sales.
Even the forecast for decreased demand has a negative effect and caused some lenders, like Sprout Mortgage and First Guaranty, to go out of business.
Rising interest rates can have a remarkably negative impact on the industry, especially after a period of historically low rates and substantial demand.
When there's a period of low rates and increased demand, those in the industry must be prepared for the negative impact when it happens and need to be sure to be financially stable so that they can weather the storm.
Mergers, Acquisitions and IPOs
The mortgage industry saw many mergers, acquisitions and IPOs in 2021 as the mortgage industry entered a new and what seemed to be a profitable era. This is partly because the industry just enjoyed record profits in 2020, and many companies were looking to capitalize on that.
However, as interest rates began to rise and the market became more competitive, many of those companies began to falter.
In 2021, there were 43 mergers and acquisition activities among mortgage companies. A short list of some of the more notable IPOs, mergers and acquisitions include:
Guaranteed Rate purchasing Stearn Holdings
Social Finance merging with SPAC Social Capital Hedosophia Holdings Corp. V
United Wholesale Mortgage closing a merger with Gores Holdings IV and going public
PacWest Bancorp acquiring Civic
CoreLogic being bought out by Stone Point Capital and Insight Partners
Western Alliance Bancorp purchasing Aris Mortgage Holding and its child company AmeriHome Mortgage, filing paperwork to go public
Doma merging with Capitol Investment Corp. V
Black Knight purchasing NexSpring Financial
Better.com raising funds to go public
nCinc, a fintech company, acquiring SimpleNexus
LoanLogics purchasing LoanBeam, a mortgage technology company specializing in the self-employed niche
…and much, much more
Clearly, 2021 saw a lot of activity, but there were also quite a few deals that turned out for the worse.
For example, a company that received $750 million in cash and was valued at over $7 billion, Better.com, fired 900 employees right before the holidays via a Zoom call.
What We Can Learn
IPOs can be an excellent way for mortgage companies to raise money and achieve a higher valuation. However, it's important to remember that these companies are still susceptible to the same market forces.
Even when mortgage companies are doing well, it's important to be prepared for tough times.
It's essential to treat your employees respectfully, especially when resorting to laying them off in tough times.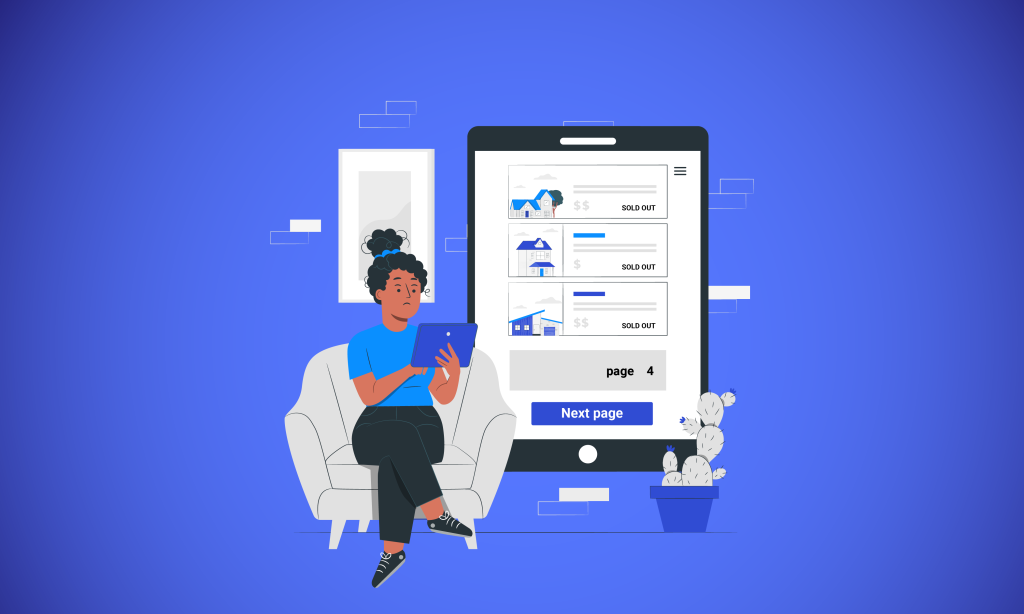 Lack of Inventory
The lack of inventory in the housing market in 2021 was a significant issue affecting the mortgage industry as a whole.
With affordable and available homes far and few between and people trying to buy a home while interest rates were still low, prices skyrocketed and competition remained fierce.
Limited or lack of inventory made it challenging for homebuyers to find a property that fits their budget, and it also made it difficult for lenders to find qualified borrowers.
As a result, the lack of inventory combined with rapidly rising rates became one of the many reasons why the industry saw such a significant decline in loan volume.
But what caused there to be such a limited number of homes available? Well, there were several reasons.
First, as much as everyone would love to forget about it, it's hard to deny the lasting impact that the Great Recession of 2008 had on the housing market.
It caused many people to remain underwater on their mortgages for too long or develop a fear of not having a home and deciding to simply not sell their homes.
Additionally, there was a large influx of homebuyers who were entering the housing market for the first time and were reluctant to buy a home that required a lot of upkeep or restoration.
Finally, there was an overall shortage of new construction and housing production not keeping up with population growth due to supply chain issues. The lack of inventory created several problems on both sides for both home buyers and lenders.
Homebuyers had to compete with each other for limited properties, sometimes paying up hundreds of thousands of dollars above the asking price, making it difficult to find a home that fits their budget.
Additionally, it's not 2008. Lenders have stricter guidelines and had to be more selective with whom they lent money, as there was an awareness of a potential risk of borrowers defaulting on their loans.
Again, these reasons ultimately led to a decline in loan volume and an increase in default rates by Q3 of 2020.
The lack of inventory in the housing market in 2021 was a major issue that led to a face-peeling 18.8% increase in housing prices, questions of inflation, and a rapid increase in interest rates.
What We Can Learn
The lack of inventory in the housing market in 2021 was a major issue affecting the mortgage industry as a whole.
There was still fierce competition as the limited number of homes available and rising interest rates made people want to get in while rates were still low.
The Great Recession of 2008 had a lasting impact on the housing market and people's psyche.
Roundup
So what can we learn from the experiences the mortgage industry went through in 2021?
First and foremost, it's essential for companies to be prepared for tough times, especially when it's clear that demand will fall and interest rates will rise very soon.
Even when companies are doing well, it's important to have a plan in place in case of layoffs, and for companies, it's important to be mindful of the way you treat your employees, especially when things get tough.
It's not that the internet will exact its revenge if it feels companies have been unjust, but rather it's that respect is a timeless trait that goes both ways.
Second, limited inventory can create several major problems in both the short and long run. Finally, there needs to be better supply chain management so that people who want a roof over their heads don't have to compete against each other and pay highly inflated prices.
Are you looking for a way to stay competitive in the mortgage market? Get in touch with our mortgage automation experts to see how our technology can benefit you!