As a mortgage loan officer, you know how important it is to generate new business. However, getting new clients can be difficult. So, how can you stand out in the crowded mortgage loan officer business without spending a ton of time or money on marketing? Here are five simple strategies to get you started.
1. Referrals and repeat clients
Your current clients are your best advertisers and it pays to be as helpful to them as possible. Purchasing or refinancing a home are big decisions that require trust. Unfortunately, building trust with strangers can be difficult. When your clients recommend your services to their friends, it creates a huge amount of trust before you even meet them because people trust their friends to make good recommendations.
Getting referrals is normally an organic result of good service and a pleasant, efficient mortgage lending experience. However, you can also send out an email or letter after the loan closes that expresses how much you enjoyed being of service, and if your client has any friends who are looking to refinance or buy a home, you can help them too.
Apart from referrals for new business, it is also a good idea to keep in touch with previous clients. Previous clients may need a mortgage loan officer in the future for a refinance or to buy a new home. In 2021, 90% of homebuyers who used a broker or agent said that they would use them again or refer them to friends and family. By keeping your business on their radar, using the tips below, they are likely to use your services again.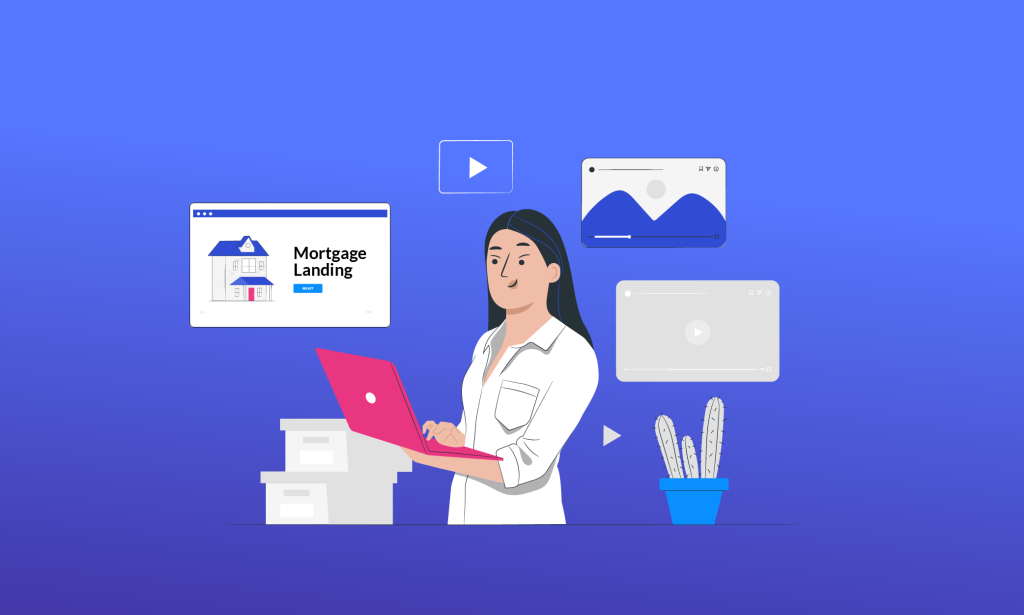 2. Create and Maintain a Website
For most businesses today, having a quality website is a minimum requirement for doing business. Potential customers will do extensive research online before calling you to set up a meeting. Having a website is a great way to market your services, build authority and build trust with your potential clients.
You must create your website with Search Engine Optimization, or SEO, in mind because SEO is what drives users to your site when they enter a search into Google. If you do not know how to do this it is a good idea to hire a professional website design company such as:
Once your website is created and ready to go, you can create blogs, call to action forms and direct traffic from social media to a central hub where you can generate and qualify leads. The best part is that once you're up and running, your website is easy to maintain and provides a home base for future clients.
3. Use Social Media
One of the best and most affordable ways to market your business is through social media. For mortgage loan officers, customer-facing platforms like Facebook, Twitter, Instagram and even TikTok are all important to generating leads. The best part about using social media is that you have a potentially large reach with each post. You also can utilize a social media management app so that you can send out one post over many platforms and you can schedule posts to go up during the day so that you don't have to do it yourself.
Another social media marketing avenue to consider is through LinkedIn. While you may not connect with new customers there, you can network with local realtors. Having a network of partner realtors is important because they can refer clients to you as they are looking for new homes.
Subscribe to BeSmartee 's Digital Mortgage Blog to receive:
Mortgage Industry Insights
Security & Compliance Updates
Q&A's Featuring Mortgage & Technology Experts
The key with all social media marketing is to not get overwhelmed by the process. If needed you can outsource this work, or simply focus on one or two platforms at a time until you feel comfortable expanding.
4. Develop an Email Campaign
If you have a website, then you can begin to easily collect email addresses from potential leads. Having a large bank of emails allows you to send out helpful information and pitch services to new and existing clients. The best part about marketing via email is that it is super effective and provides a stunning return of $42 for every $1 you spend.
You can also pitch new services or provide helpful content to existing customers to help keep them engaged, potentially driving new business.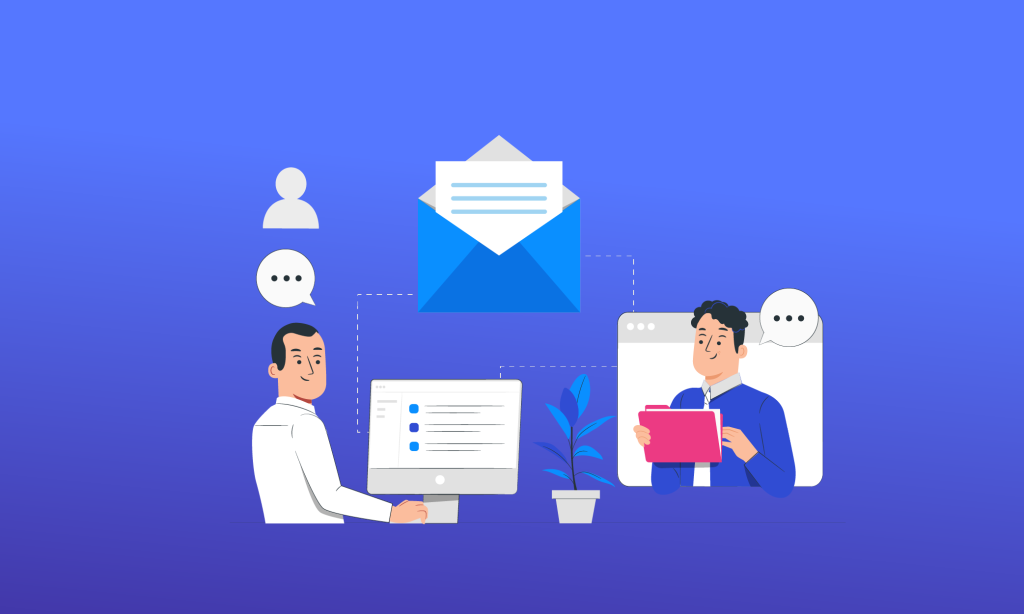 5. Create a Helpful Blog
In addition to an email campaign, having a blog or resources section of your website is a great way to market your business. Having a blog builds trust and establishes you as an expert, and helps drive organic traffic to your website.
While creating blog posts can be hard work upfront, many times they can stay on your website forever, as evergreen content, so your content library grows as you continue to post articles, which in turn drives more traffic. You can also use blog content in all of your social media marketing posts as well as email campaigns. If you are not sure about where to begin when it comes to blogging, hire a professional such as Matthews Marketing LLC or Verblio.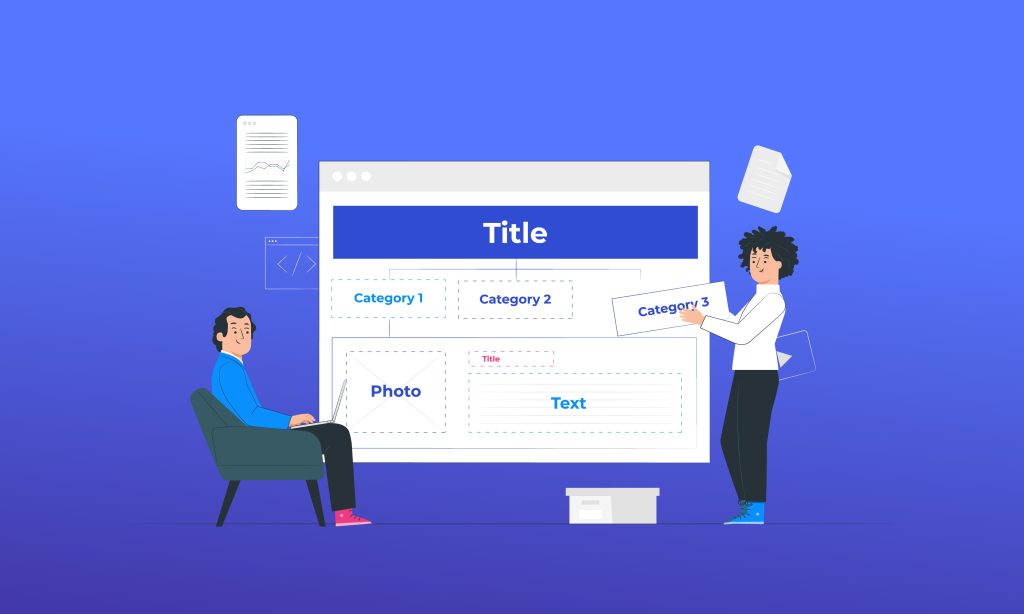 Roundup
Standing out in a crowded field of mortgage loan officers is hard to do; however, marketing your mortgage business doesn't have to be complicated. By focusing on these 5 marketing basics, you can effectively market your business and start generating more leads:
Client referrals
Building a cohesive website
Using social media
Developing an email campaign
Creating a blog
The majority of these strategies can be done in-house or outsourced to a marketing professional, depending on your flexibility and time constraints.
The key to success for all marketing in the mortgage business is to start with a positive customer experience. BeSmartee has resources available for loan officers to ensure that your customers are having a positive and efficient mortgage lending experience. To learn more about how BeSmartee can help you and your lending business, contact a BeSmartee sales representative today at (888) 276-1579.