As we move into the fourth quarter of 2021, the mortgage industry is seeing that people have become accustomed to the digital experiences necessitated by COVID-19 and aren't planning to go back to their old ways any time soon, if ever. The reason is that the digital experience has irrevocably changed the way the mortgage industry does business. But don't worry; it's for the better!
BeSmartee explores the 10 most interesting facts about the digital impact on the mortgage industry.
Fact #1: It Saves Your Business Money
McKinsey's recent study noted that banks implementing digital tools could see up to 40% increase in profit between higher revenues and lower operational costs. The key to saving money is through automation. They believe that automation can handle up to a quarter of the banking functions involved in originating and closing loans, meaning that your loan officers can focus on other tasks.
Automation is also useful for facilitating cooperation between employees and companies through better communication with tools like Zoom, chat messages and similar technologies. Enhancing transparency between departments and employees saves them the time of back-and-forth conversations (or hand offs) and increases overall productivity. And, of course, when it's cheaper for you to offer loans, your borrowers benefit too.
Fact #2: It Saves Your Borrowers Money Too
More good news! Customers can save money by no longer needing brokers, and the commissions and fees associated with them or banks. In the digital mortgage space, lenders are saving their borrowers tons of money by cutting out the middleman, so to speak, and reducing the amount of time necessary to close out the loan.
Plus, borrowers now have the ability to compare multiple types of loans from different lenders to find the one that works best for their situations.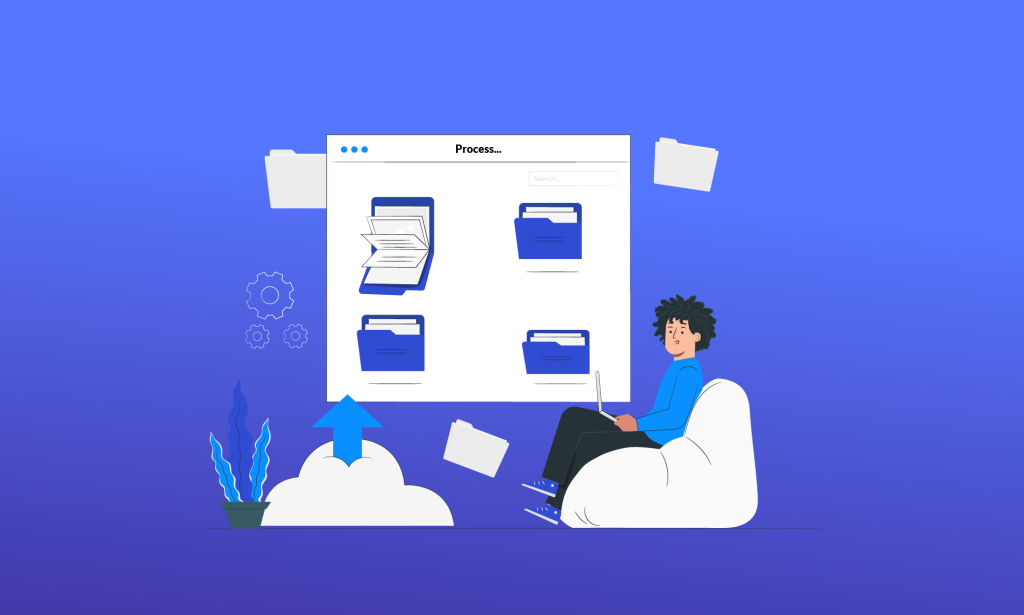 Fact #3: More Lending Options
Once upon a time, a traditional loan was the only option for customers. But, the inflexibility of offering a single type of loan excluded many potential borrowers, hurting both them and lending companies. With digital tools, lending companies can customize their offerings and provide a broader range of services, enabling more people to qualify for loans.
People have certainly hopped aboard with the idea as loan originations have grown by around 30% each year since 2010. Plus, many of the top lenders aren't even banks anymore, demonstrating the true power of the digital age.
Fact #4: Reduces Time to Close
A traditional mortgage can take 45 days from origination to close during a busy time. That amount of time and hassle can make the experience quite unpleasant for the borrower. However, mortgages using digital tools process 20% faster, on average, than traditional loans as found by a study by the Federal Reserve Bank of New York.
With shorter closing time, the benefits are two-fold:
The customer feels better about quickly securing their loan and moving on in the complicated home-buying process without worrying about the status of their loan.
Loan officers are freed up to move on to more customers, generating more revenue and giving everyone better experiences.
You could say it's a time-saving win-win for all!
Fact #5: Improves User Experience
As people turn more and more towards a digital experience, the mortgage industry has seen the ramifications. A recent survey noted that "64% of consumers believed that an online mortgage process would make buying a home or refinancing easier than an in-person process." Whether that really does turn out to be true for the individual, perception is the name of the game.
To stay ahead with your business, you must appeal to what the people want, and, in the wake of the COVID-19 pandemic, they want to interact safely online.
Fact #6: Easier for Millennials
Currently, the largest market for first-time home buyers are the hard-to-pin-down millennials. People between the ages of 26-35 are buying houses and that means they need mortgages. Like in other aspects of their lives, they appreciate transparency and convenience most of all. Digital mortgages include status updates through customer portals that can keep your borrowers up to date on their loan's status at all times.
Subscribe to BeSmartee 's Digital Mortgage Blog to receive:
Mortgage Industry Insights
Security & Compliance Updates
Q&A's Featuring Mortgage & Technology Experts
It's also easier to upload documents and fill out forms or sign things from the comfort of your own home, without needing to go down to the loan office every time you have a question. Millennials would often rather do their own research through learning resources your company provides or reach out to loan officers through texting, chat apps, or other virtual means of communication.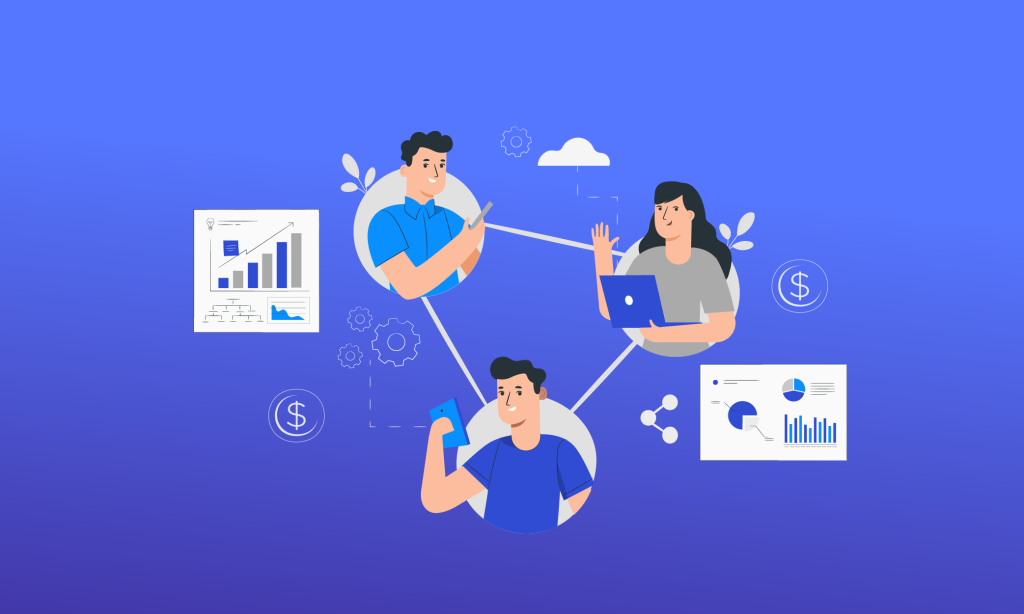 Fact #7: It's Better for the Environment
One of the best parts of a paperless mortgage is, well, the paperless bit. Paper mortgages require around two billion sheets of paper every year and, as we all know, the climate is in critical condition, so everything we can do to make it better counts. With digital mortgages, borrowers can upload documents without needing to print them at all, and lenders can submit documents for verification, all without needing to use a single sheet of paper.
It isn't just a fad either. States around the country have been passing laws allowing borrowers to select entirely paperless closing processes and opt in for online notarizations.
Fact #8: Makes Regulation Easier
Though regulations differ between banks and non-bank mortgage providers, new laws and best practices are currently coming into effect to better protect borrowers and to facilitate fair and transparent loans.
With digital technologies in place, the mortgage industry has seen a sharp increase in regulations as automation makes it easier for lenders to comply with more complicated laws. Without the possibility for places of human error, automatically inputting information is a powerful tool that can help keep lenders and borrowers safe in the changing environment.
Fact #9: The Rise of Analytics is Here
Another way that digital tools have changed the mortgage industry is the same way that digitization has changed every industry: the rise of analytics. With analytics tools, your company can:
Measure crucial strategies
Track customer experience
And leverage big data to streamline the lending process further
Analytics software can help loan officers assess risks involved for individual borrowers in seconds, instead of making the officer cross-check everything for hours. Being able to tell a customer their eligibility and give them custom advice about their situation in a few minutes is a far better way to conduct business.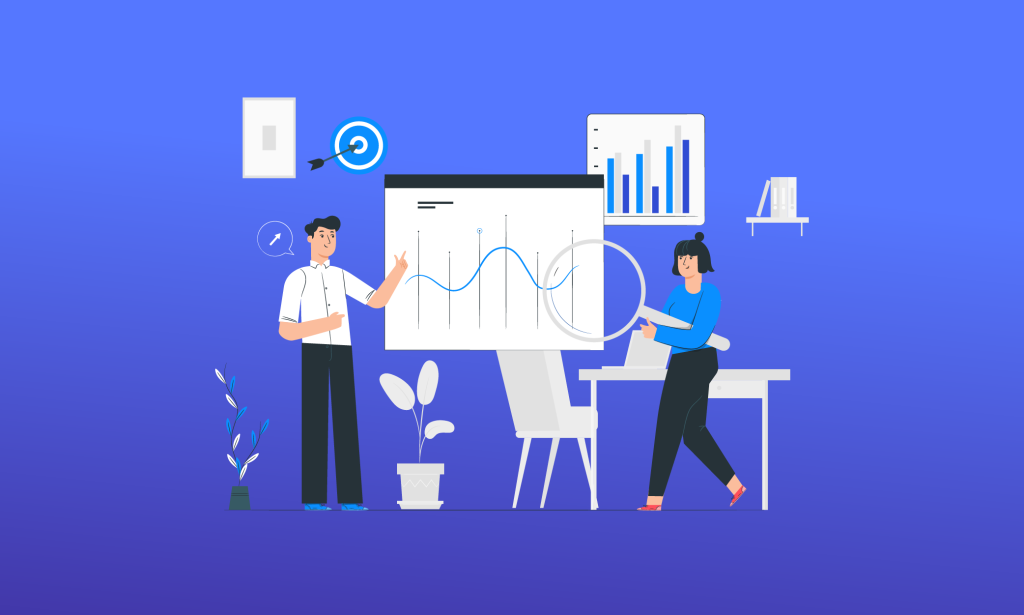 Fact #10: Improved Self-Service
We mentioned customer portals in a previous section, but that barely touches on the trend veering towards self-service whenever possible. Beginning with Generation X before the millennials, borrowers have increasingly been comparing various companies and their loan offerings before making a decision, preferring to do their own research rather than rely on the potentially biased opinions of a sales rep.
As such, digital tools offer resources for customers to learn more about:
The loan process
The types of loans available
What they are eligible for
And what they should expect from the overall experience
Obviously, each of these things is highly valuable to customers. It's not that customers don't want to interact at all with loan officers; in fact, plenty of borrowers do want to be able to contact experts with questions. But, when they are able to research on their own, they want those opportunities to be present.
Roundup
As digital mortgages continue to take the world by storm with recent resurgences of COVID-19 and increasing worries about spending time in-person, we predict that the convenience and efficiency of digital tools aren't going anywhere, even once we've moved past the pandemic. Transforming the industry is just one effect of digital technologies, and we can't wait to see what happens next!
Learn why lenders leverage BeSmartee's mortgage expertise to improve the quality of their digital mortgage experiences today.