"Operational efficiency" is one the most overused terms in tech. We hear it all the time, usually alongside "maximize," "optimize," "enhance…" I know this writer is guilty of it. But, in my defense, who in B2B marketing isn't? So, let's unpack what operational efficiency means in mortgage lending.
From beginning to end, originating a mortgage is a complicated process that involves a lot of key players and sensitive information. Borrowers, loan officers, underwriters and compliance officers all need to work together in order to bring a loan to close. And complying with ever expanding regulatory requirements only makes the process more complicated.
"Operational efficiency" in mortgage lending simply seeks to describe the most efficient mortgage origination workflow possible given available technology. In other words, how can we best leverage digital tools to make this complicated process as simple as possible?
Eliminate Redundant & Manual Data Entry With Automation
The traditional process for getting a mortgage looks a little something like this. You go to a bank or credit union to meet with a loan officer. They begin the application process on paper, explain what personal and financial information you'll need to provide, schedule a follow up meeting, and send you on your way. You go home and, in your free time, try to get all the information you need.
This could mean calling other banks, searching for old documents, etc. If you need to reach your loan officer for whatever reason (maybe you have a question if a certain document will meet the requirements, etc.), it could involve a game of phone tag. This initial application process itself can take multiple meetings.
When all of your information is finally collected, it is stored on paper in a file and used to complete other parts of the lending process. Customer information is copied from their application and transferred manually to underwriters, used to calculate closing costs, verify income and more. This opens the door to human error (misplaced decimals or extra or missing 0's can completely unravel all of this hard work and be difficult to identify), and draws the lending process out over the course of weeks or months.
BeSmartee's digital mortgage point-of-sale (POS) guides borrowers through a web-based platform. The platform stores customer information and loan data and transfers seamlessly to other software that automates other stages of the lending cycle. For example, customer information that is keyed-in to the POS syncs with your loan origination system (LOS), customer relationship management solution (CRM) and more.
The BeSmartee platform also uses artificial intelligence (AI) and machine learning (ML) to identify errors or missing information, making remediation and compliance a breeze.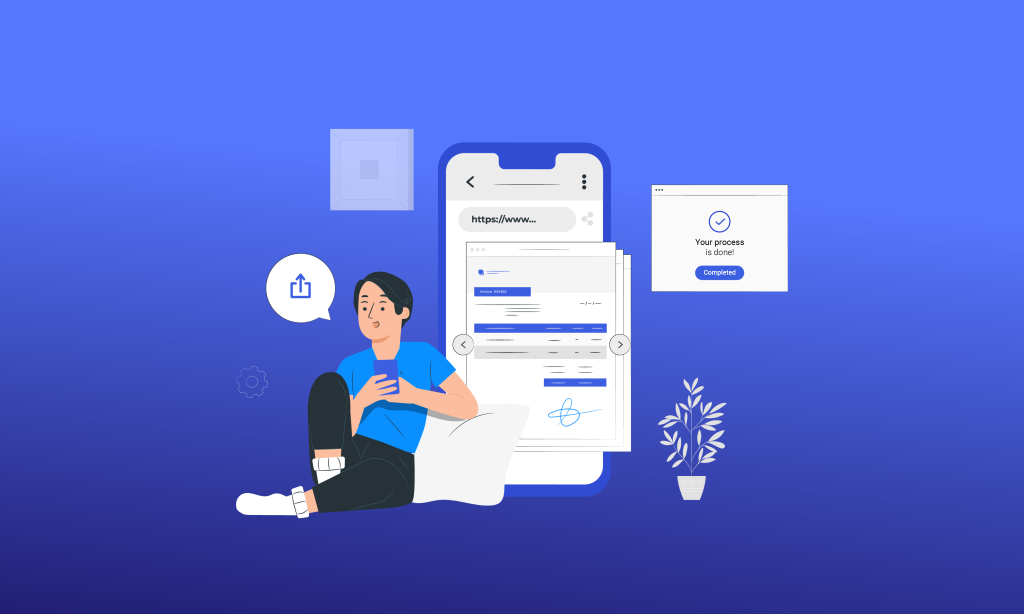 Automate Compliance
Having a dedicated servicing team on staff is expensive, and manually keeping track of loans is slow. Lenders should look for software solutions that can automate servicing and compliance workflows to allow leaner teams to service loan products. Solutions that can accomplish these tasks reduce expenses and increase efficiency. They can also safeguard against expensive regulatory violations or lawsuits.
Subscribe to BeSmartee 's Digital Mortgage Blog to receive:
Mortgage Industry Insights
Security & Compliance Updates
Q&A's Featuring Mortgage & Technology Experts
Automate Letter Generation
The BeSmartee platform enables borrowers to automatically generate letters, like preapproval and prequalification, on-demand, without the need for a present loan officer. Automating letter generation empowers borrowers in a competitive housing market. Not only does this feature delight borrowers who might be in a time crunch to make an offer, it reduces the workload of both loans and compliance officers.
Automate VOIE
Playing phone tag with a borrower's employer to verify their income and employment isn't really all that difficult, but it is annoying and sometimes takes longer than it needs to. BeSmartee's strategic partnerships with VOIE vendors and configurable solution helps lenders automatically verify their borrowers financial information.
Automate Underwriting
The BeSmartee platform syncs automatically with automated underwriting systems. This maximizes the chance of meeting Day 1 Certainty, which can significantly expedite the mortgage origination process.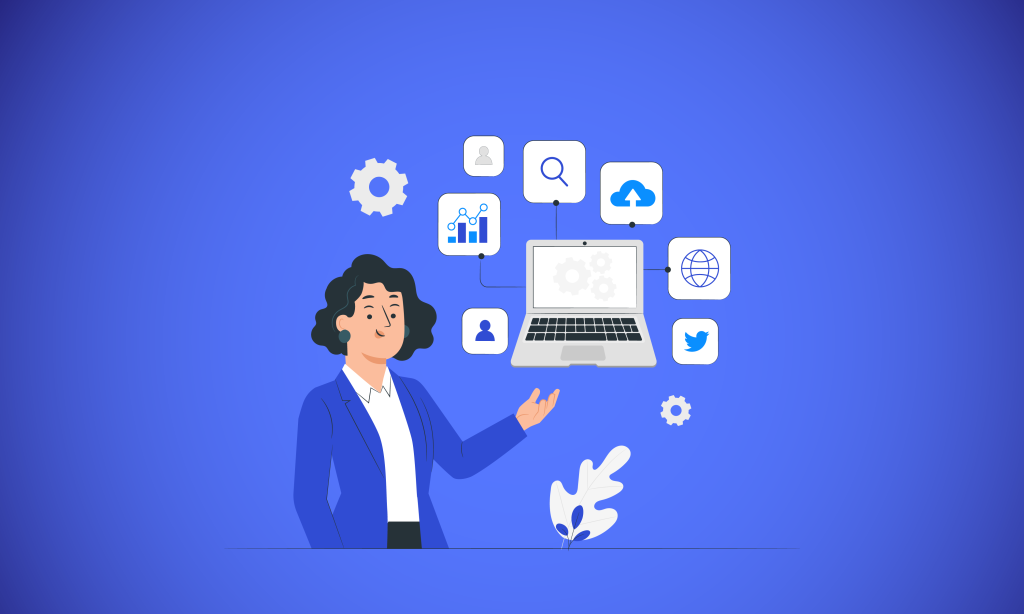 Automate Closing Cost Calculations
Providing 100% accurate, real-time transparency into closing costs helps align your borrowers expectations and establish trust in your institution. By syncing borrower information from the mortgage POS into automated closing cost calculators, we can ensure accurate estimations and generate them almost instantly. This spares your loan officers from performing the calculations themselves (multiple times to double check).
Pipeline Visibility Enables Easy Communication and Collaboration
Traditionally, borrower information collected on paper documents are stored in a file cabinet in a loan officer's office. To access and use that information (to underwrite the loan, verify income, etc.) the loan officer physically needs to go to their office and grab the file. With digital lending software, your entire loan pipeline can be easily accessed through web-based platforms. This information can also be shared automatically to relevant parties like underwrites and compliance officers. Software solutions like BeSmartee enable all parties involved in the origination process to communicate and collaborate effectively to bring a loan to close faster.
Easy-to-use Digital Communication Portal
Getting a mortgage is a complicated process that borrowers often need some help with, especially if they are first time homebuyers. BeSmartee's digital mortgage POS also serves as a communication portal between borrowers and their loan officers. This can save face-to-face meetings or transferring documents in person.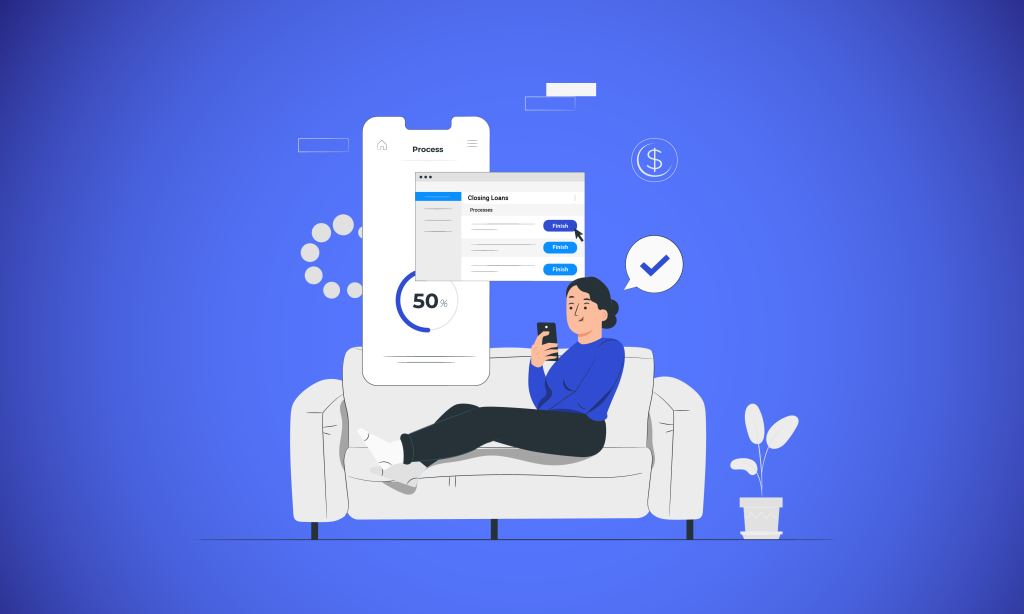 Close Mortgages Faster and Easier With BeSmartee
All of these features and solutions add up to enabling smaller teams to originate more loans in a shorter amount of time. Like swimmers shaving their heads, the experts at BeSmartee and our integration partners have taken every opportunity to shave seconds off the time it takes to bring a loan to close. We also help loan officers by eliminating the redundant administrative tasks that digital process automation can easily accomplish.
To learn more about how BeSmartee continues to pioneer digital solutions to modern mortgage lending challenges, schedule a free demonstration.