The wholesale landscape underwent a transformation in 2022, but one company rose to the top – UWM. With its innovative Game On program, UWM has successfully attracted and converted a significant number of loan officers into brokers, solidifying its position as a leader in the industry.
The shifts in the market have only served to further cement UWM's success. But rest assured, there are other lenders who are also thriving and adapting to the changing market.
What is a Wholesale Lender?
A wholesale lender is an institution that offers mortgages to third-party lenders like mortgage brokers, credit unions and banks. Typically, a wholesale lender will inform the third-party facilitator of the loan details to then find the right borrower. These types of mortgage loans offer straight-forward solutions to your team's clients and can move much faster than other loan types. Wholesale lenders can also be a great choice for those clients that need a simple and quick option to explore since there is very little back and forth negotiations involved.
More than likely, the borrower will have no interaction with the wholesale lender because lenders strictly operate with their third-party counterparts. The third-party organization acts as the client-facing representative that walks them through the steps of approval for the mortgage. The set-up of wholesale lending is ideal for the lender because they can skip traditional client-facing formalities and instead focus on one area of expertise. Additionally, third parties enjoy wholesale lending options because they offer variety and flexibility.
Mortgage wholesale lenders come in various company types, not all of which are wholesale or mortgage lenders. In some cases, an organization that offers wholesale lending may also offer retail or direct lending options as well. Wholesale lenders may also have more than one option available at a time for qualified candidates. Overall, wholesale loans are a great way to keep your team's pipeline moving quicker and leaving your organization with happy, loyal clients.
Top Wholesale Mortgage Lenders
There are many wholesale lenders available to choose from, ranging from the smaller names to organizations that dominate the industry. Wholesale lenders come in various shapes, sizes and even product offerings. Various lenders on the market offer wholesale, direct and even hard money mortgages.
United Wholesale Mortgage
United Wholesale Mortgage (UWM) is one of the leading wholesale lenders around. They continue to grow, dominating a significant 20% market share of wholesale lending. For anyone strictly looking for a trusted wholesale lender, UWM needs to be on top of the list. One of the biggest advantages of working with UWM is their lending options and additional resources to help their entrepreneurial partners grow their businesses.
5235 employees on Linkedin
654,450 total closed loans in 2022
100% wholesale
Homepoint
One of the biggest up-and-comers in the mortgage wholesale lending space is Homepoint. Since 2015, Homepoint has managed to stake its claim in the industry rapidly. Homepoint is currently the third largest wholesale lender and the seventh largest non-bank lender in the country. Given this quick success in such a short amount of time, when exploring wholesale lending options, Homepoint needs to make the list.
1635 employees on LinkedIn
280,744 total closed loans in 2022
72% wholesale
loanDepot
This organization has been operating for over 12 years and is also the official mortgage provider and partner of Major League Baseball. loanDepot continues to prove its worth in the industry by having a 50% closing rate. Additionally, unlike many other digital mortgage organizations, loanDepot has several offices throughout the country for anyone who needs in-person help.
Note: loanDepot made an announcement that it was going to exit its wholesale business by October, 2022.
Subscribe to BeSmartee 's Digital Mortgage Blog to receive:
Mortgage Industry Insights
Security & Compliance Updates
Q&A's Featuring Mortgage & Technology Experts
6,219 employees on LinkedIn
392,832 total closed loans in 2022
15% wholesale
Caliber Home Loans
Operating in all 50 states for almost 15 years, Caliber Home Loans is one of the largest wholesale lenders. To succeed in the mortgage industry, you must have a strong sense of leadership. Caliber Home Loans comes backed by proven industry leaders. Additionally, Caliber Home Loans offers educational resources for clients who want to make more educated decisions when searching for a mortgage option. Caliber Home Loans is one of the best choices for anyone seeking a trustworthy wholesale lender.
4,031 employees on LinkedIn
266,797 total closed loans in 2022
26% wholesale
PennyMac Loan Services
PennyMac Loan Services is currently the fifth largest wholesale lender in the industry and the number four top lender in the United States. PennyMac Loan Services offers unique options to "lock and shop" rates for up to 60 days, offering borrowers a lot of flexibility and less pressure. This organization offers other products outside of wholesale lending options, making it a valuable resource for all types of borrowers.
4,142 employees on LinkedIn
789,153 total loans closed in 2022
7% wholesale
Newrez
Newrez is a great choice for brokers to look into when it comes to serving the traditional homebuyer. Newrez is currently the sixth largest wholesale lender in the country, and they also offer a variety of different lending options. Being in business for almost 15 years, Newrez comes backed by experience, serving a variety of different mortgage brokers. Newrez is a great solution for brokers looking for a versatile wholesale lender.
1,282 employees on LinkedIn
336,896 total closed loans in 2022
9% wholesale
Homebridge Financial Services
Homebridge Financial Services is one of the top non-bank mortgage lenders in the United States. The Homebridge Financial Services team has served customers for more than 33 years, offering various mortgage lending options, including wholesale loans. Currently, they are the seventh largest wholesale lender in the country; 30% of their volume comes directly from wholesale loans. Homebridge Financial Services will provide everything your clients need when searching for a wholesale loan.
1,945 employees on LinkedIn
64,476 total closed loans
33% wholesale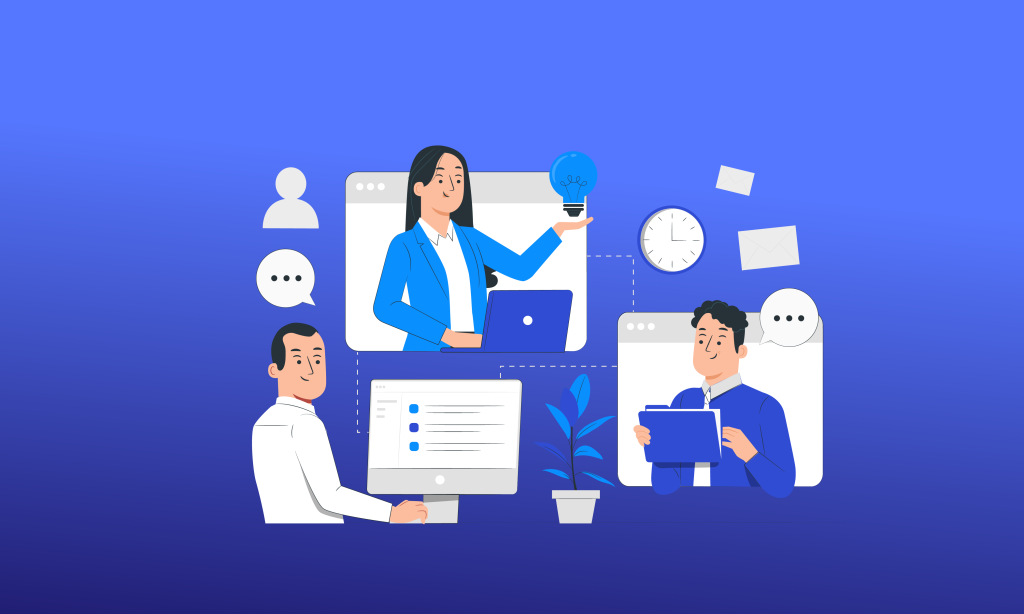 Plaza Home Mortgage
Plaza Home Mortgage is a great lender for anyone looking for a custom solution when searching for a wholesale loan. Plaza Home Mortgage has been in business for over two decades, bringing crucial experience for anyone wanting to work with a veteran team. They don't believe in a one-size-fits-all approach, and you shouldn't settle for anyone who does; check out Plaza Home Mortgage when searching for your next wholesale loan.
658 employees on LinkedIn
36,610 total closed loans
57% wholesale
Paramount Residential Mortgage Group
For more than two decades, Paramount Residential Mortgage Group has served its client base with various loan types, including mortgage wholesale loan options. The Paramount Residential Mortgage Group team based in California currently serves 48 of the 50 states. As of 2022, 31% of their loan volume comprises wholesale loans. Paramount Residential Mortgage Group is a great solution for anyone looking for a wholesale home mortgage loan for their customers.
2,145 employees on LinkedIn
53,297 total closed loans
57% wholesale
Working with Wholesale Lenders vs. Direct Lenders
Choosing between a direct or wholesale lender can be difficult in today's digital mortgage landscape. Brokers are inundated with an overabundance of loan options, making it difficult to narrow down the right option for their clients. Here are some key differences between working with a wholesale lender and a direct lender.
Direct Lender
Brand-specific
Limited loan options
Can't be the best at everything, but typically will offer an excellent value on one product
Wholesale Lender
Lending flexibility
More competition amongst banks to get the best rate
Works with multiple banks
Better variety
Wholesale Digital Mortgage Solutions
Upgrade your wholesale game with BeSmartee's digital mortgage solutions! Say goodbye to clunky, slow processes and hello to a seamless, streamlined pipeline that moves applications to closing faster than ever before.
Give your team the tools they need to succeed and set your organization on the path to sustainable growth. Don't let another year go by with outdated systems and processes, invest in your team's success with BeSmartee today!

Ready to explore the all-in-one solution you need to increase productivity and become more efficient? Check out all of BeSmartee's wholesale solutions.