The coronavirus pandemic has fundamentally changed the way we work forever. Mortgage lenders will be driven to digitally transform their businesses to improve the user experience or be forced out…
According to the J.D. Power 2020 U.S. Primary Mortgage Servicer Satisfaction Survey, customer satisfaction scores have been dragged down by long wait times at call centers and inconsistent proactive communication. "The COVID-19 pandemic has really amplified the gaps in customer satisfaction, digital experience and call center experience that have been a challenge for mortgage servicers for some time," said Jim Houston, director of consumer lending intelligence at J.D. Power.
It's important now more than ever before to improve the borrower and loan officer experience through accessibility, effective digital guidance and proactive communication and engagement on a streamlined, easy-to-use digital mortgage platform.
1. Provide Accessibility to All Users
As a result of the COVID-19 crisis, the adoption of digital technologies has accelerated. While businesses attempt to return to normal amid waves of shutdowns and strict safety guidelines, access to customers and interactions between work colleagues has changed. From remote teams, sales and customer outreach, industries across the world have turned to a remote business model almost overnight.
Companies are striving towards a more seamless and consistent digital user experience. In a McKinsey COVID-19 US Digital Sentiment Survey, the financial service industry saw levels of remote work increase by 65% and 75% of people using digital channels for the first time said that they will continue to do so when things return to "normal". The competition is fierce for 24/7 accessibility from any location, on any device and at any time.
What does this mean for digital mortgage lending?
To achieve greater accessibility, web-based services and mobile tools need to be responsive. Borrowers should be able to start an application and go all the way to the appraisal from their preferred device, from any location and without interruption. Having that seamless accessibility between devices without roadblocks such as having to download separate applications means a higher conversion rate for loan officers.
High digital expectations from consumers and the competitiveness in the financial services market leave no room for failure. Considering it's now easier more than ever to switch providers, lenders need to give their customers the best experience possible.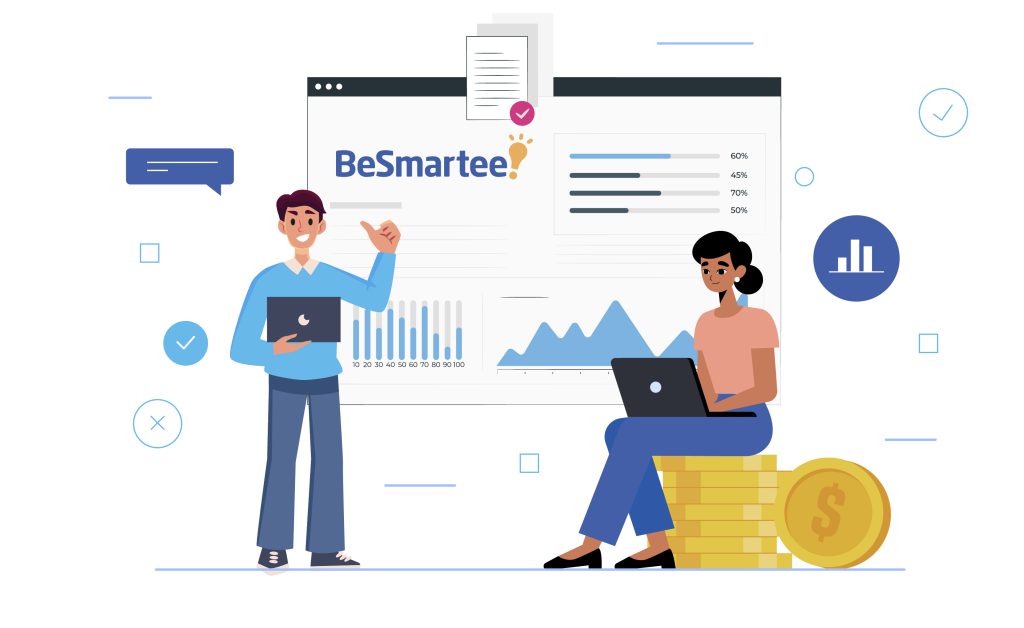 2. Improve Turnaround Times
As the generation that grew up with the internet and easily masters (and prefers) new technology, millennials make up 38% of today's home buyer demographics. With more millennials entering the housing market each year, lenders are learning to embrace digital technology to increase turnaround times.
How are millennial home buyers mortgage shopping? Millennials want their mortgage experience to be available through their preferred channel with high levels of personalization and customization. Digital is expected and this generation won't hesitate to switch their primary bank if a different platform has more desirable features.
End-to-end digital mortgage platforms are giving borrowers what they demand: speed, transparency and convenience. Seamless synchronization between the mortgage point-of-sale platform and the loan origination system (LOS) allows loan officers to give real-time pricing, quickly verify borrower information, and to automate underwriting to give borrowers faster approvals. Through the mortgage POS, borrowers can start their mortgage application, upload all necessary documents for application approval and communicate with their lender without leaving their home.
These automated systems give loan officers the ability to focus on customer service. Through process automation, income and employment are verified through VOI and VOE vendors, credit reports are automatically pulled and signatures are electronically signed and delivered. No more piles of paper, tedious data entry or waiting on verifications. Loans are pushed through at a fraction of the time compared to traditional lending.
3. Streamline Communication & Customer Service
Because of the COVID-19 crisis, digital communications are now necessary. As the pandemic continues to play out and as the world goes into a recovery phase, remote collaboration will be vital in building a solid relationship between borrowers and their lenders.
How can lenders get as close to face-to-face personalization as possible while still staying remote? By staying consistent and transparent with the borrower through their preferred channels of communication.
Whether it's a phone call, email, chat, text or real-time collaboration, borrowers today want options. Through the borrower's preferred means of communication, loan officers can stay in touch with their customers, give updates and quickly address borrower concerns from any location, at any time. Lenders that are consistent and timely in communicating with their borrowers have a better chance of building trust and stronger relationships.
Subscribe to BeSmartee 's Digital Mortgage Blog to receive:
Mortgage Industry Insights
Security & Compliance Updates
Q&A's Featuring Mortgage & Technology Experts
Considering 50% of Americans believe their financial situation is getting worse, now is the best time to build that long-lasting relationship by delivering that human touch in borrower-lender communications.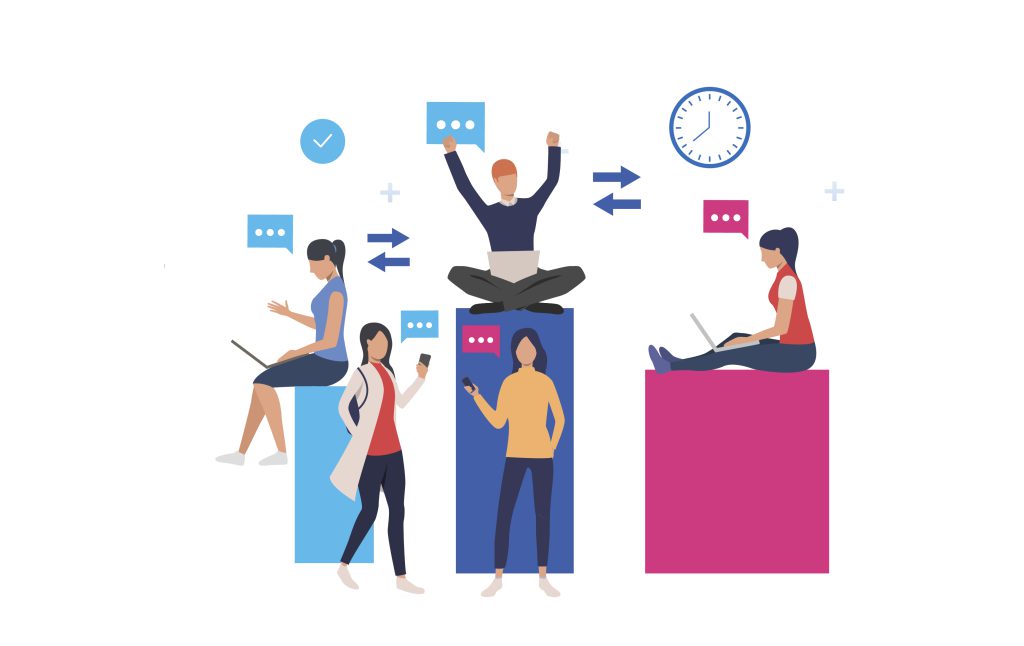 4. Facilitate Learnability Through Design
The mortgage process is complex but that shouldn't act as a roadblock. Customers still need guidance and mortgage education even when they come prepared.
Through the mortgage POS, a customer-facing platform that gives borrowers every tool needed to complete their mortgage application with their loan officer, borrowers are given that extra guidance. The point-of-sale portal gives borrowers the ability to self-serve throughout the application process.
Data pre-populates into the system and customers are offered tool tips, definitions and dynamic questions to guide them through the application. If the borrower has a question or gets stuck at any point, there are co-browsing capabilities, real-time chat features and the borrower has the option to speak directly with an expert. These features and built-in educational tools are meant to support different learning styles.
Loan officers benefit from these tools and features as well and it's now easier than ever to quickly learn a new system. With self-help documentation notes, loan officers can be taken directly where they need to be in the system without having to go back to the vendor or trainer for assistance.
To make sure these systems continue to facilitate ease of use and to make the process as simple as possible, surveys for system feedback helps prioritize the next set of updates based on customer responses.
5. Put the Needs of Users First
What about loan officers? Let's look at how you can build a stronger team by putting your loan officers first.
With so many people working from home due to the pandemic, stress has been on the rise for those trying to balance household and professional demands. Parents have felt the burden even more while attempting to work from home around their children's needs and schedules. Not only are customers dealing with this, but mortgage professionals as well. Time is a precious asset.
Mortgage technology has saved loan officers time through the automation of simple tasks and streamlined in-platform communication with borrowers. With a self-serving POS platform, borrowers are going from application to appraisal more quickly than ever before with higher rates of conversion. Borrowers can go from application to a paid appraisal in 15 minutes and close in as little as 10 days. Loan officers are able to take more loan applications and put more focus on origination and customer satisfaction.
Roundup
Consumers today expect their mortgage application to be accessible on any device, from any location and at any time. Not only that, but today's consumers have higher expectations when it comes to transparency, speed, personalization and convenience in their digital experiences.
Investment in technology is critical to creating the best experience for borrowers and loan officers in today's remote world. By leveraging the right mortgage technology, you can improve loan officer satisfaction, customer experience and business efficiency. According to a study by National Mortgage News, 83% of top loan producers said digital mortgage technology is key to company growth. Two-thirds of these top loan producers also stated that consumer self-service digital tools were very or extremely important to career satisfaction.
By utilizing the right mortgage POS platform, customers can self-serve and progress through the application process while receiving help and guidance from their loan officer. The BeSmartee platform is streamlining and simplifying the lending process while improving the experience for borrowers and loan officers.
If you're interested in learning more about the BeSmartee platform and how it can improve your borrower and loan officer experience, contact us at (888) 276-1579 or email our mortgage technology experts at sales@besmartee.com.