Navigating the complex mortgage process can be frustrating, especially for first-time homebuyers. According to NAR's 2019 Profile of Home Buyers and Sellers, first-time home buyers made up 33% of all home buyers that year and more than half of these homebuyers have spent six months or longer finding their dream home.
The last thing home buyers need is to feel as if they've been thrown into the deep end as they start their mortgage journey. This is why lenders must migrate to a robust digital mortgage POS platform that will give borrowers the right guidance through a faster, easier and more transparent experience.
The right mortgage POS solutions are not only simplifying the mortgage process for borrowers but giving loan officers the necessary digital tools to work with their customers, while providing the best customer experience.
We know that choosing the right technology partner matters. And, if you're searching for the right partner for your mortgage business, you probably have a lot of questions. So, we've pulled common questions from live demonstrations to share some insight on how BeSmartee's Mortgage Point-of-Sale (POS) features can help lenders upgrade their mortgage tech stack for continued growth in New Year.
Keeping Information Secure With a Co-Borrower
A common question that comes up is if it's possible to enter a co-borrower's information without the borrower directly sending their information to the co-borrower. With BeSmartee's POS software, lenders have the option to share, offer limited access or have information completely secured.
Due to changes in the mortgage industry and regulatory requirements, this has caused the GSEs to reassess the information acquired at the time of loan origination. Beginning March 1, 2021, the new URLA goes into effect which specifies that each borrower completes their own application.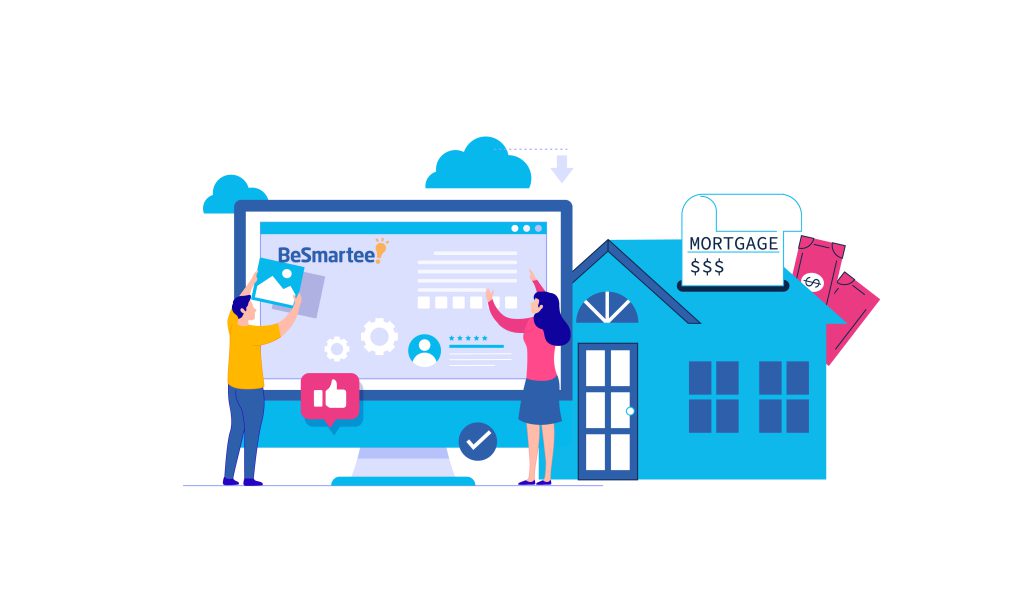 Need to Change Something? Override Auto-Populated Data
Auto-population of data fields offer many benefits:
Get borrowers through the application process faster.
Potentially increase conversion rates.
Decrease the likelihood of loan abandonment.
What if a borrower's information changes such as a new job? Users can override this feature when they need to edit a data field. Lenders also have the ability to lock certain fields as read-only and disable any editing.
Wet Signed or eSigned: Why Not Both?
Since the acceptance of electronic signatures by the FHA, tech-enabled electronic closing solutions have the potential to reduce the number of errors, close loans faster, eliminate the need for paper and complete the end-to-end digital mortgage with electronic signatures.
Occasionally, wet signatures may be required for compliance or by preference. While most prefer everything eSigned, wet signatures can be accommodated with the ability to update as a requirement on the BeSmartee Loan Dashboard. Users are asked to print the document, sign and then upload it back into the system.
Manage Mortgage POS Platform Configurations for an Undisturbed Automated Workflow
It's projected that half of all activities that people are paid to do in the world's workforce could potentially be automated using current technology. That's huge. It's also estimated that 25% of CEOs' time is spent on activities that machines could do.
Subscribe to BeSmartee 's Digital Mortgage Blog to receive:
Mortgage Industry Insights
Security & Compliance Updates
Q&A's Featuring Mortgage & Technology Experts
We've covered the benefits of automation in the mortgage business and how it makes life a little less stressful for everyone. Automation boosts productivity by creating faster, more efficient workflows at a lower cost to mortgage lenders. Why waste precious hours on tasks that software can do better in a fraction of the time?
Users with admin controls on the BeSmartee POS platform have the necessary tools to manage other users, branches, roles and more. You can create workflows, such as an automated credit pull, without disrupting the original workflow. This can be done as many times as needed.
Choose Approved Loan Products Through the BeSmartee MLO Command Center
Originators need to meet market demands by managing product and pricing to give borrowers best-in-class offerings in real-time. Providing the most accurate results and giving the best pricing options to your borrowers makes you stand out from the competition. The BeSmartee MLO Command Center is an all-in-one portal to complete the origination, approval and funding process.
Once the borrower completes the application which then goes to auto-run a credit report and to import bank statements for loan submission, the loan officer can connect through the MLO Command Center to run product and pricing. After running PPE, the LO can compare loan products based on borrower eligibility. The LO can email a single loan to the borrower or select to start the process on behalf of the borrower all while maintaining constant communication.
The borrower will get notifications by email or text message to notify them that documents are ready to look over and eSign with a link to their dashboard which can be accessed from any device.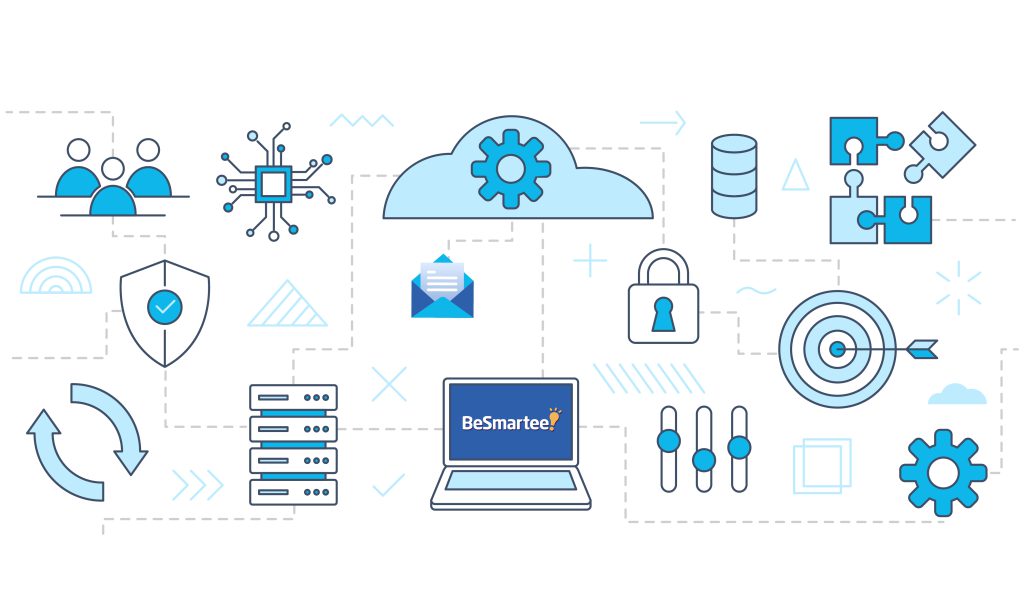 Customize and Display Your Brand or Co-Brand
Your brand isn't just a memorable logo. Mortgage branding can directly influence conversion rates by:
Providing an emotional connection to your lending services
Creating trust and familiarity with consumers even if they've never done business with your mortgage company
Expressing value in your services
Allowing consumers to experience a positive interaction with your mortgage business
With the right digital mortgage technology, your POS platform can be branded and co-branded with the headshot, logo and name of a specific real estate agent, loan officer or external partner.
Roundup
In today's mortgage market, you need a robust POS platform with the right integrations that will automate your workflows, scale your mortgage business and help you keep your borrowers happy. If you've been hesitant about moving to a new mortgage POS platform, BeSmartee is here to answer all of your questions or concerns.
Are you ready to bring your mortgage business to the next level?
Do you have any POS tech questions for us? For more information on BeSmartee's Mortgage POS platform and what it can do for your mortgage business, contact us at (888) 276-1579 or email our mortgage technology experts at sales@besmartee.com.