It's no secret that applying for a mortgage isn't much fun. A majority of borrowers see the mortgage process as unpleasant but necessary — like an annual physical or a visit to the dentist. For borrowers, it means stress, money and an overwhelming amount of complex information. It's no wonder why more borrowers are looking to simplify and streamline their mortgage experience as much as possible.
There is good news, though. Consumer-facing mortgage technology has been rapidly expanding its capabilities over the past several years; most notably the mortgage POS. A quality mortgage POS is the one system in an LO's software stack that should interface with clients, guiding them from application to close.
Still on the fence? Here's a quick look at what a mortgage POS brings to the table for borrowers.
Improves Accessibility
"Essential for some, useful for all." This phrase, which is well-known in digital communities that prioritize accessibility, shows why inclusion is key when building out the customer experience.
Between the global pandemic and well-known barriers to financial inclusion in underserved communities, a mortgage POS certainly comes in handy when it comes to borrower accessibility.
A lack of accessibility can be detrimental to mortgage lenders. Many people are solely relying on digital services for their financial needs, making accessibility an integral part of the customer experience. An inaccessible experience means you're missing out on a large percentage of business opportunities.
A mortgage POS provides lenders with additional opportunities to deliver all customers a better experience. A borrower can:
Fill out a mortgage application
Upload and sign documents
Communicate with their loan officer
Get loan status updates
Have a completely remote closing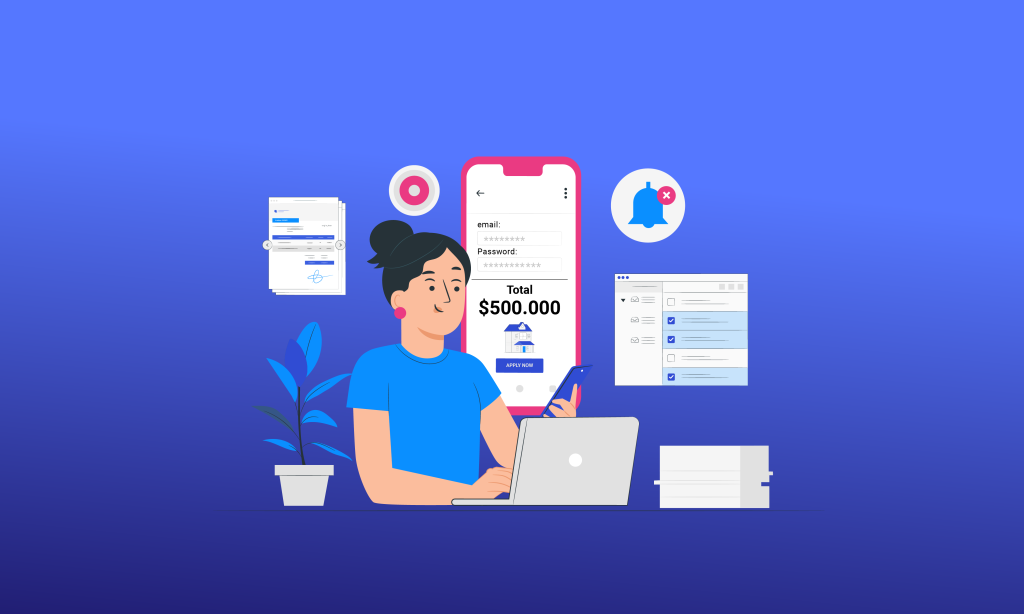 A Mortgage POS Delivers a Consistent (and Better) Customer Experience
A seamless, well-designed user experience is about the cross-channel journey where the transitions from one channel to the next involve minimal or zero overhead for the users. Essentially, users want to pick up exactly where they left off.
Not all borrowers will complete a mortgage application in a single sitting. Maybe there's an interruption and instead of completing the application on their laptop, they need to switch to mobile. Or perhaps the borrower started out on their desktop but they need to use their phone to upload bank statements.
If a borrower needs to come back to the application at a later time or switch channels, what is the probability they will start over if the transition isn't seamless? A mortgage POS portal delivers a connected, hassle-free loan process experience in any channel.
Easy Loan Qualification
A mortgage POS makes it easier than ever for borrowers to qualify for a loan.
As borrowers start the application process, a high-quality POS system can gather data about employment, assets and income by connecting to online banking credentials. As a current customer of a financial institution, borrowers can opt to have their information saved. The autofill feature of mortgage POS software can automatically populate form fields with previously entered information.
Data pre-population can also further streamline the application process. Instead of supplying information at every point, the borrower is there to verify. Data pre-population can:
Subscribe to BeSmartee 's Digital Mortgage Blog to receive:
Mortgage Industry Insights
Security & Compliance Updates
Q&A's Featuring Mortgage & Technology Experts
Allow borrowers to move through the application much more quickly
Increase the rate of completion
Increase data accuracy
Once the application is filled, borrowers can view matching loan options and view loan details and summaries. Borrowers can also eSign initial disclosures and even order an appraisal through the POS. After the loan is conditionally approved, borrowers can return to the dashboard to upload required documentation for initial underwriting.
By simplifying the loan qualification process, borrowers are less likely to feel frustrated and abandon the loan application.
Online Collaboration Tools
Online collaboration tools make it easier for borrowers to work with their loan officers remotely. Everything is completed through the mortgage POS software, so borrowers can fill the application, access documents and chat with their LO through real-time engagement or send a quick text or email.
Chatbots, live chat, co-browsing capabilities, interactive calculators and self-serve tools will all enhance the borrower experience. Collaboration tools allow for faster response times, a reduction in unnecessary delays, improved efficiency and accuracy. Everyone stays on the same page.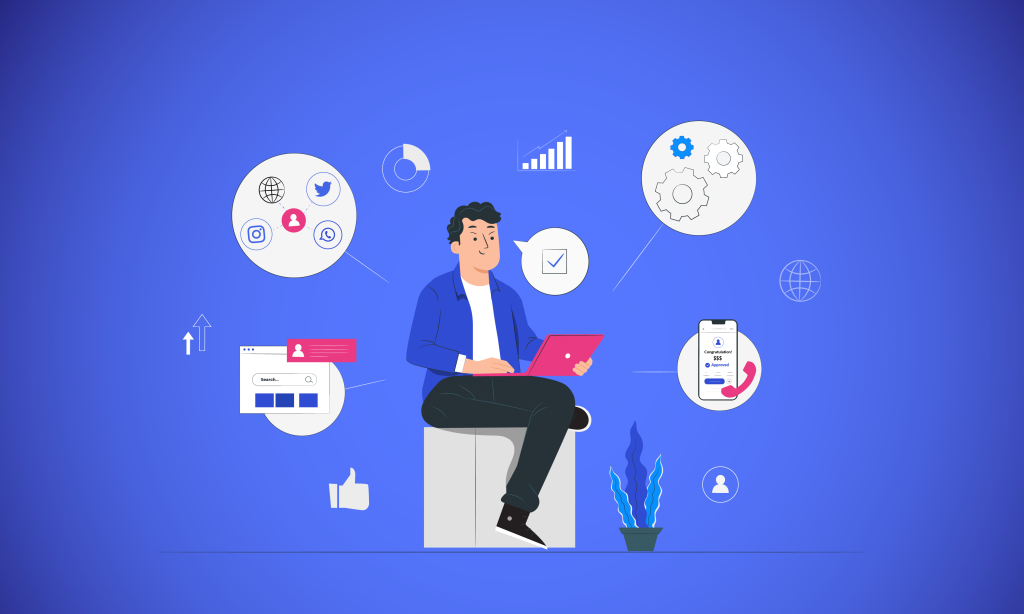 Real-Time Status Updates
One of the biggest frustrations for borrowers is not receiving updates on the status of their loan and being contacted multiple times for additional data. Multiple points of contact in the process only add unnecessary confusion.
Borrowers can log into the mortgage POS portal to view real-time status updates. Not only that, but there's also the option to enable text, email and push notifications for on-the-go communication.
No Time Wasted
Borrowers don't want to wait around. Speed is crucial in the lending environment and borrowers expect lenders to keep up. By leveraging automation technology, lenders can expedite the loan approval and application process and fill in gaps in the process to reduce manual work.
Over the past several years, the mortgage industry has witnessed a decrease in average time to close due to the increase in the adoption of digital mortgage technology. The average closing cycle time for purchase mortgages has gradually decreased over the past several years. It has decreased from an annual average rate of 46 days in 2016 to 40 days in 2019 and part of 2020.
A paper-based mortgage application can take hours to complete. A digital application through a mortgage POS takes minutes. Both borrowers and lenders have noted that going digital has made it faster and easier to close a mortgage loan, improving the overall experience for everyone involved.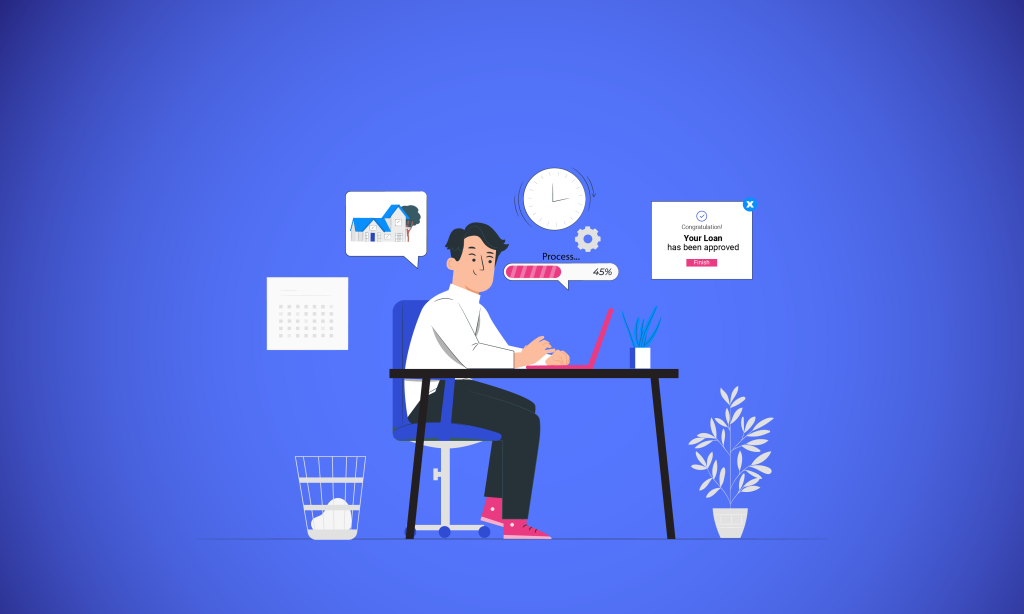 Roundup
Borrowers are constantly looking for a simple, straightforward mortgage process. The mortgage POS is the one system in the tech stack that puts the borrower in the driver's seat, allowing for a more personalized mortgage experience.
Find out why lenders are choosing BeSmartee's award-winning mortgage POS technology and how it can help you improve the borrower experience.