As the market changes in the digital age, loan officers and corporate entities must make a critical choice: what kind of mortgage CRM should they use? If you have been overwhelmed by the number of choices currently available, trust us: you're not alone. While it's great to have so many options at your fingertips, it can also be challenging to identify what makes mortgage marketing software work and which one is best for your company.
BeSmartee breaks it all down in this article. We dive into what mortgage marketing software is, the key features you should look for, and some of the major players on the market. The times they are a-changing, and your marketing software should be too!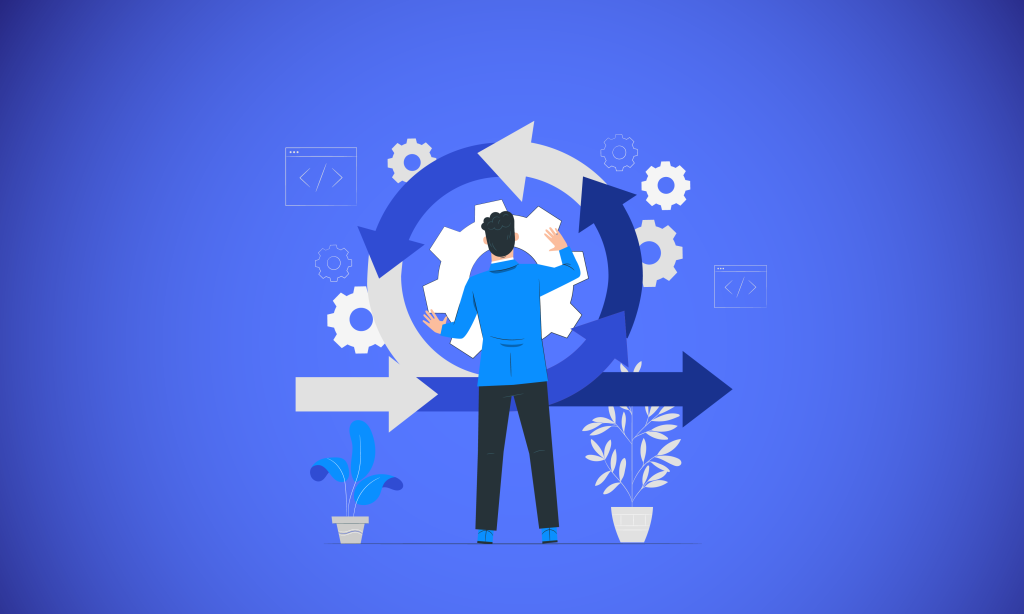 What is Mortgage Marketing Software?
To begin with, we need to note that while you might be able to find an abundance of information about generalized marketing software, it isn't the same as software tailored for the mortgage industry. Generalized CRM (customer-relationship management) allows companies to organize client data in a single, convenient location.
This aggregated information assists with managing customers, keeping track of where they are in the process, and nurturing leads. However, tailored CRM software includes mortgage-industry-specific features, many of which we delve into in the next section.
Best Features to Look For
As noted above, there are some crucial features in mortgage marketing software that set some providers well ahead of their competitors. These features improve your productivity, lower overhead expenses, and increase your profits by taking on aspects you need to originate loans.
Safe Web Portal
There's nothing borrowers love more than the reassurance that their private information will stay confidential. With a secure web portal, borrowers can enter their information remotely, something that millennials are especially fond of. With the portal, a variety of people can upload information about your borrowers' credit and other important paperwork from the comfort of their own homes or offices.
Instead of waiting for normal business hours or trying to schedule appointments just for borrowers to come in with their documents, giving them the opportunity to upload securely online will expedite the process and help you use your time more productively.
Automation
We can't stress the benefits of automation enough. When you choose any kind of software to enhance your business, the best features always include automation. Some tasks will always require a human touch, but for everything else, if you can delegate the tasks to a machine or program, results are better.
Automation has two major benefits: it frees up time for your employees that they'd usually spend entering data or completing a process. It also negates the impact of human error. When you type things in manually, there's always a chance that you'll make a mistake; however, the software won't make those mistakes. In addition to freeing up your time, automation also reduces overhead costs. It's a win-win all around.
For marketing, you need a system that will stay up to date on all of your leads and clients. Tracking where they are in the process, sending gentle reminders or well-wishes, and tracking events in the loan cycle are all crucial for nurturing leads. This can mean following up through texts, emails, and other means of communication that your software can handle, so you can focus on the important things.
A Convenient App
Convenience really is the name of the game. Mobile apps make it easy to upload information, check your status, enter information, and a ton of other things. Like with the web portal, giving borrowers more options for submitting information and documents without needing to trek down to your office is always an attractive option.
POS Integration
Originating a loan should be simple and easy with the right software. It's an essential part of the process, and there's no reason to waste time on a process when the majority of it could be automated. You should look for a software solution that includes multiple point-of-sale tools like:
Credit pull
Credit authorization
Loan application generation
Accurate, fast loan pricing based on your borrower's qualifications
All of these tools will speed up the process and impress your borrower. An impressed borrower is much more likely to select your company to pursue their loan, and first impressions really matter.
POS tools allow the borrower to upload their documents digitally. During the era of COVID-19 and millennial borrowers, customers have come to expect a certain convenience when it comes to shopping around for a mortgage. It is essential that your company stay on the front lines of cutting edge technologies with mortgage POS technology and that means looking for mortgage marketing software with POS integrations.
LOS Integration
Say it with us: your pipeline deserves more attention than it's getting. It's no secret that busy loan officers often forget to balance everything going on in the pipeline. When you're balancing that many plates, who could blame you? But it's essential that you follow up with existing leads and send reminders to potential borrowers about the status of their loan.
With LOS integration, your mortgage marketing software can help reduce the work and streamline the process. Entering loan cycle events in your Google Calendar isn't nearly as efficient as letting your software handle those tasks for you. Just ensure that the software you're considering integrates with your company's current LOS, and you need never worry about forgetting a critical event again!
Subscribe to BeSmartee 's Digital Mortgage Blog to receive:
Mortgage Industry Insights
Security & Compliance Updates
Q&A's Featuring Mortgage & Technology Experts
Leverage Partnerships
No one is an island. That applies to businesses too. Your company has likely partnered with everyone from real estate agents to insurance companies, remodeling companies, and a large assortment of complementary partners. With mortgage marketing software, you can find new ways to take advantage of those partnerships and potentially expand your pool of borrowers.
By co-branding, you can access your partners' customers and advertise your loan offerings to them. When you appeal to a partner's customers, the trusted relationship already in place will transfer over to your company too, and potential clients will be more receptive to your marketing.
The best mortgage marketing software should come with email templates for different types of audiences, including one for customers of business partners. Staying connected with borrowers throughout the entire lending process is essential. Just make sure that you keep in touch with those partners too for optimal cooperation.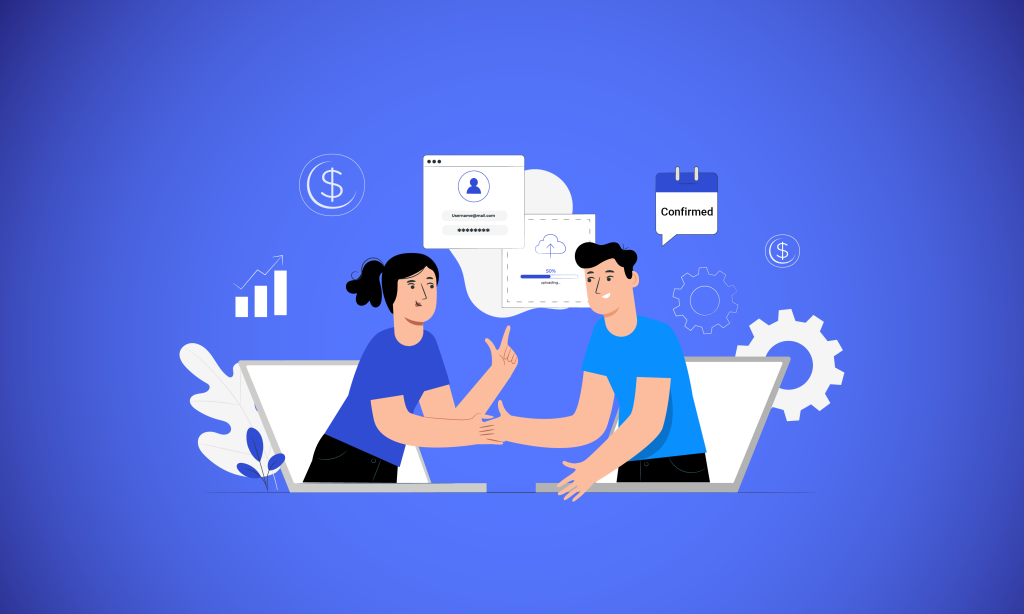 Who Are the Major Players?
Now that you know a bit more about what you should look for in mortgage marketing software, it's time to discuss the companies taking great strides with their products. Any of these products would be a great way to enhance your company's advertising capabilities with automation, integrations, and convenient mobile apps.
Insellerate
Insellerate offers a massive library of pre-built content just waiting for your customizing touch. It follows up on leads for you and helps you effortlessly keep in touch with your clients, past, present, and future. The software prioritizes leads based on customer data, so your loan agents will be assigned as soon as possible to streamline the workflow.
Plus, Insellerate has tons of integrations with the best lead providers, LOS, POS toolsets, and data monitoring companies, so you won't have to worry that it won't play nicely with your existing software packages.
Velocify
Developed by ICE Mortgage Technology (formerly Ellie Mae), Velocify offers a user-friendly call center that can simplify customer service for larger lending businesses. As an Ellie Mae product, you know that it will integrate with other products from the same company, such as Encompass. However, Velocify does not offer automation for marketing like email or text campaigns since their focus is primarily on the call center feature.
Velocify is a fantastic solution for enterprise companies, though it likely won't be as effective for smaller loan companies. The call center allows leads to be automatically forwarded to the correct responder, but for smaller companies, that may not be a typical feature.
Surefire
On the flip side, Surefire's competitive strengths lie in its marketing automation. When you need software that will automatically track every client's status throughout the loan process and send out texts or emails as part of your campaign, Surefire is a sure win. It is a well-known, popular tool designed to integrate flawlessly with most loan origination systems in place.
Surefire also appeals to mortgage companies with extensive partnerships, featuring POS tools, mobile accessibility and a large range of co-branding content.
Total Expert
Many customers have found that Total Expert excels at humanizing the lending process, making it more appealing for younger borrowers who need an extra helping hand. With its large library of available resources, Total Expert makes it easy for companies to stay in touch with their clients regardless of where they are in the lending cycle.
However, companies have found that Total Expert's software offers few customization options which can leave you feeling like you're getting everything straight from the cookie cutter. Additionally, some have found that Total Expert's customer service is somewhat lacking, making it hard to receive assistance.
Roundup
While there may be plenty of options on the table, hopefully, you can take this information to make a better decision about the right mortgage marketing software for your company.
Learn why lenders trust BeSmartee's mortgage expertise in the growing industry by calling us at (888) 276-1579 or reaching out at sales@besmartee.com today!