Today, there are plenty of ways to get mortgage leads. You can choose to buy them from a company that sells them, or you can get your own leads by running your own ads on social media, networking, beefing up your website and more. The tactics you use will depend on your budget, time and sales goals.
But, before we get deeper into the conversation of how to get mortgage leads, let's talk about who needs them. Anyone who is a loan officer, mortgage broker/banker needs mortgage leads to survive. Especially, if you are independent and you don't rely on a company to send you leads.
You're probably asking yourself, what is considered a mortgage lead anyway? Excellent question!
A mortgage lead is a person who wants to purchase a new home or refinance an existing property. This person, also called a borrower, is someone who needs to borrow money for a real estate transaction. When a borrower has this need, they usually require the help of a loan officer to get a mortgage loan.
What Does a Lead Look Like?
Here are more examples of what a mortgage lead looks like:
Owner's name
Owner's in their home 3-5 years
Email addresses
Property tax information
Sales data
Property address information
Phone numbers
Homeowners with high interest rates
Homeowners with negative equity
Renters with children
If you are wondering how you can collect this information, don't fret, there are many ways. Let's get into how you can find your own mortgage lead information.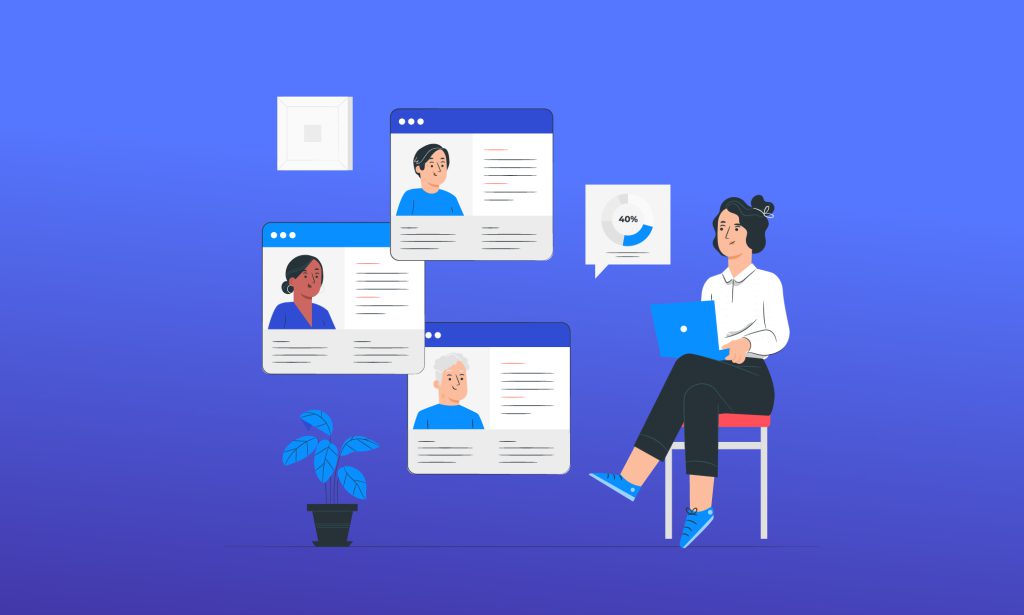 How Do You Find Your Own Mortgage Leads?
With so much competition in the mortgage marketplace, loan officers need different ways to find their own leads. Finding your own mortgage leads takes time and commitment to cultivate those leads and turn them into actual customers.
It can take a loan officer one year just to find the right partners to get leads. Once you're there, it becomes easier. The goal is to be consistent with whatever you're putting your effort into and actually have a mortgage lead generation strategy.
Here are some ways to generate your own mortgage leads.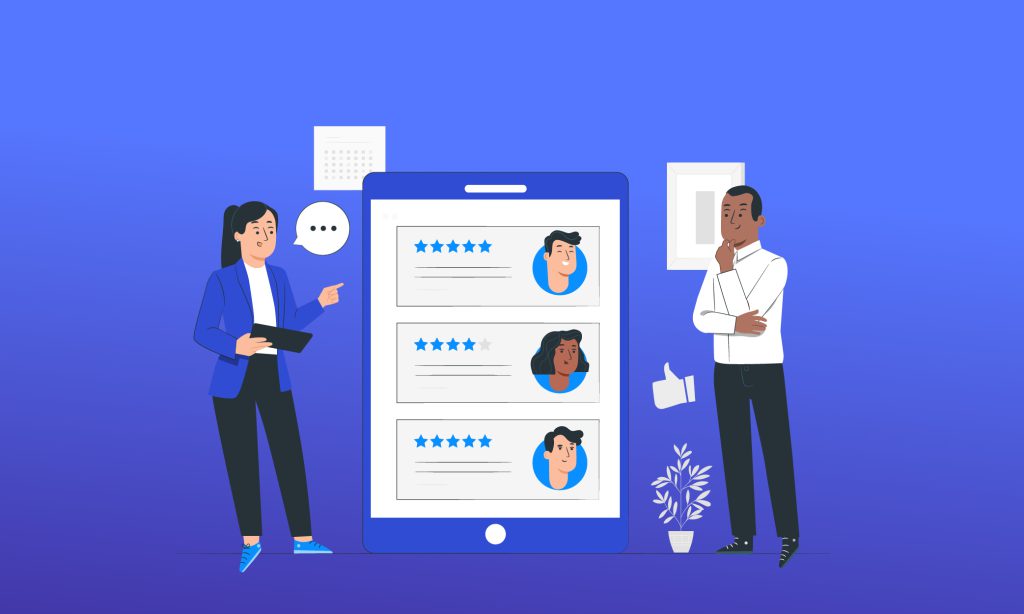 Create Partnerships: Become a Networker to Get Leads
When it comes to getting leads, you have to demonstrate to people that you know what you are doing. This means you have to put yourself out there and start creating relationships with other people that could potentially give you business.
You have to gain your partner's trust. This partnership can be a two-way street. For example, someone providing mortgage insurance can work with you and refer to your business. Since you are both in the same industry, you can refer clients that need mortgage insurance. It's a win-win situation. So, network, network, network.
Network with other loan officers: Why would you mingle with other loan officers? Well, not everyone has the same loan programs. When you create a relationship with other loan officers that don't have the same loan programs as you do, it becomes a great opportunity to generate leads. You can give each other referrals on borrowers that you each may not be able to serve independently.
Network with realtors: This is probably the most obvious one. Create a network of realtors that you can do business with. There are other loan officers that are probably doing this too so think about smart ways that you can connect and collaborate with these realtors so you can build stronger relationships. Great communication and commitment to each other is something that you and your realtors can work on together.
Partner with a local charity: Giving back to the community is a great way to connect with other individuals because they get to know you in a different setting and will gain trust on what you do. It's truly a win-win situation for your business and the community. Plus, shouldn't we all be part of a community?
Get to know your builders: With a shortage of homes out there, more builders are building new homes. Builders are the perfect partner for loan officers. Many builders that have big projects will need to have potential buyers and get those buyers pre-approved for a mortgage loan. Your goal is to get to know them so they can add you to their list of lenders. To know which builders to target, here are the top 100 builders in the United States.
Existing customers: If you made a great impression with the last borrower you helped, then why not ask for a referral? Since you treated them so well, they will be more likely to recommend you to their friends and family. What this means is that you need to keep in touch with them. Don't be afraid to ask for those referrals. And, remember, good service means more business…
Go to your local Certified Public Account (CPA): CPA's help a lot of people with their finances. They can help borrowers with financial questions, like, "what do I need to do to buy a home?" They can be a great resource for you!
Create Content: Gain the Trust of Your Target Market to Get Mortgage Leads Online
They say content is king and it is when you create quality content for your audience. What does that mean? It means that you have to spend the time to create content that is relevant to your audience. Create content to send to your network and current leads in your pipeline, such as:
Mortgage loan checklists
Monthly newsletters
Educational videos
What if you don't like creating your own content? You can easily hire someone to write for you. To find a copywriter, you can post an ad for a ghostwriter or you can go to sites for freelancers, like Fiverr or Upwork. Before hiring any writer, make sure you know what you want from them and have a content plan. If you still want to write your own content, here are some tools to help you.
Which tools will help you write your own content?
If you are going to create your own content, then you want to make sure you create quality content. Aside from posting your ratings on Zillow, which is important, you want to create content that will capture your audience and help you connect with them. The following tools will help you create content that increases readability and helps you stay organized.
Grammarly: This is an application that can help you make sure your copy is clear and well-written.
Portent's Idea Generator: This is a cool app that helps you create catchy titles for your blog posts.
SurferSEO: This app will help you design a complete content strategy. What's great about it is that it will help you with your SEO, so that you rank higher on the Search Engine Results Page (SERP).
Do Mortgage Brokers and Loan Officers Need a Website to Generate Leads?
Yes! In this day and age, a website is a must. You want to have a good website and a strong online presence, especially mortgage brokers that have less than 20 people. You want to make sure that your website looks alive, and not outdated.
If your website looks old, visitors will click off and exit, and you'll have a higher bounce rate, which is not ideal. Think about a strategy that will help you generate leads and make you stand out from the competition.
Here are some key things to consider when you're strategizing to create your website to capture leads.
Welcome Your Visitors: Why? Everyone wants to feel welcome. It gives visitors a good impression of your services.
User Friendly Design: Why? User-friendly websites allow visitors to access information easier.
Mobile Friendly: Why? Because almost everyone uses their phone to search for products. According to a study on mobile marketing statistics, 60% of users start an activity on their mobile device.
Heat Map: Why? A heatmap will help you understand how visitors are interacting with your web pages. This way, you can improve your web pages.
Social Media Integrations: Why? Because you can see how people are interacting with your company. A good way to improve your social presence.
Images: Why? Because images make websites more eye-catching. Images also offer up an opportunity for visitors to have an emotional response to the content.
Blog: Why? This is a great way to gain more visitors because you're providing education through your blog. The more visitors you have, the more chances you will have of someone reaching out for your services.
Testimonials: Why? People buy products and services when they see great reviews — it's no different in the mortgage industry.
Live Chat: Why? Because live chat is convenient and helps guide visitors, offering an excellent customer experience to increase sales.
Call-to-Action Buttons: Why? CTA buttons allow potential customers an easy way to take action on the next step.
Contact Information: Why? This is simply so that potential customers can reach out to you, if they have questions or want to do business with you.
Google Analytics: Why? Using Google Analytics is a great way to track all of the interactions users have with your website. It's simple and easy to connect.
Subscription- Why? If you have a blog, which you should, adding a button to subscribe is critical so you can continue to educate your potential customers.
Pop-up and Opt-in Form: Why? This is a great way to get more customers to sign up for your newsletter. It's also a great way to collect emails. To make sure your pop-up is successful, follow some best practices.
Landing Pages: Why? Landing pages can help attract customers when you're running pay-per-click (PPC) advertisements.
Video: Why? Having a video when you first land on the website's homepage can be a great way to gain trust from your audience.
Get Interactive Content: Why? Interactive content allows you to stay engaged with your audience. Plus, it encourages them to stay on your website longer.
Apart from including these key things on your website, it also needs to look professional. It needs to be designed in a way where users can easily navigate the interface. This is where having a great User Experience (UX) expert will help. They will be able to make the website look alive. For example, website design is so important that experts say that having a website designed for voice and micro-interactions will dominate in the coming years.
Get Reviews to Increase your Leads
Most people read reviews online to make buying decisions, and positive reviews can get you more leads. Adding a way for people to provide you with solid reviews is another great lead gen strategy.
Subscribe to BeSmartee 's Digital Mortgage Blog to receive:
Mortgage Industry Insights
Security & Compliance Updates
Q&A's Featuring Mortgage & Technology Experts
According to the Spiegel Research Center, about 95% of customers read reviews before making a purchase. If that's not convincing enough, here are some cool stats that may help you change your mind.
Statistics for Online Reviews:

Instead of personally asking your customer to give you a review after they've done business with you, you can also try indirectly asking in the following ways.
Add a button to your social media accounts, asking for a review.
Send an email campaign, asking people to rate their experience with you.
Reward individuals for giving you a review.
Collect reviews at events.
Do a survey.
Where should you be having your reviews show up?
Yelp
Google
Zillow
Glassdoor
Instagram
Facebook
LinkedIn
The Yellow Pages
Yahoo! Local Listing
City Search
Consumer Affairs
Lending Tree
Getting good reviews is a great way to create a solid reputation. Remember that customers go online to do research about home shopping, and they do their research on which loan officers others have done business with.
Today, a customer can simply type any loan officer name online and learn a lot of information about that person. Customers can even go to the NMLS website to see loan officer credentials. So, next time you're helping someone, don't forget to give customers a way to give you a positive review.
How Do You Use Paid Advertising to Generate Mortgage Leads?
Most people that are looking for a mortgage online probably know that they want to buy a home or are in the planning stage. One great way to generate leads is to try Facebook and Instagram. But, before you start running the ads, consider the following:
Have a strategy: Your strategy can be running ads on Facebook. There are even companies that can help you create the ad. According to this company, advertising on Facebook can help you generate 175 leads in just 30 days. Not bad for the cost.
Have a budget: Having a budget can help you with your marketing goals. If your tactic is to do different campaigns then you need to know how much you are willing to spend.
Know your audience and location: If you're targeting people in Dallas, Texas you would not want to do ads outside of Dallas.
Track your analytics: In order to measure your return on investment (ROI), you need to test your ads and track your ad results.
Some examples:
Tracking email open rates
Delivery rate
Bounce rate
Unsubscribe rate
Conversions
What About Buying Mortgage Leads?
If you still want to buy leads, there are a lot of companies that sell leads. Here is a list of those companies:
Zillow
Lending Tree
Lead Planet
Realtor.com
Trulia
Move.com
ProspectZone
Homes.com
Bills.com
Lowermybills.com
iLeads.com
BrokerMatch
How Do You Select a Company to Buy Leads From?
As a rule of thumb, you should always talk to each company selling leads and vet them out to see what they are selling to you. What does a quality lead look like to the company that you are buying from? To make it easier for you, here are some questions that you should be asking companies selling mortgage leads.
What is the cost of the leads? Cost is a big one for those seeking to buy leads because one lead can cost anywhere from $50 to $500.
How do you grade the leads? What are the results of the leads they sell?
What is the conversion rate?
Do you sell exclusively or non-exclusively? Meaning, are they selling you something that they have sold to five other companies. If that is the case, then you are competing with all those other companies already.
Is there a sample of data that you can view? Some companies will actually let you see a sample of data to review the leads that you are purchasing.
Can you select the data that you want? Depending on the type of budget you have this is super important. Maybe you just want emails or maybe you only want phone numbers.
How do they deliver the leads to you? Does the company have their own system, do they connect to a CRM or a Mortgage POS. This is super important so you can track the progress of your leads.
Where do you get your leads from? This is another extremely important question because you want to make sure that your quality leads turn into sales.
What states do you cover? Do they cover all the states you want to do business in or do you just want to concentrate in one area?
What type of leads do you provide? Does the company only sell refinance leads or does it sell refinances and purchases?
Once you have vetted out the companies, you can try different ones to compare results.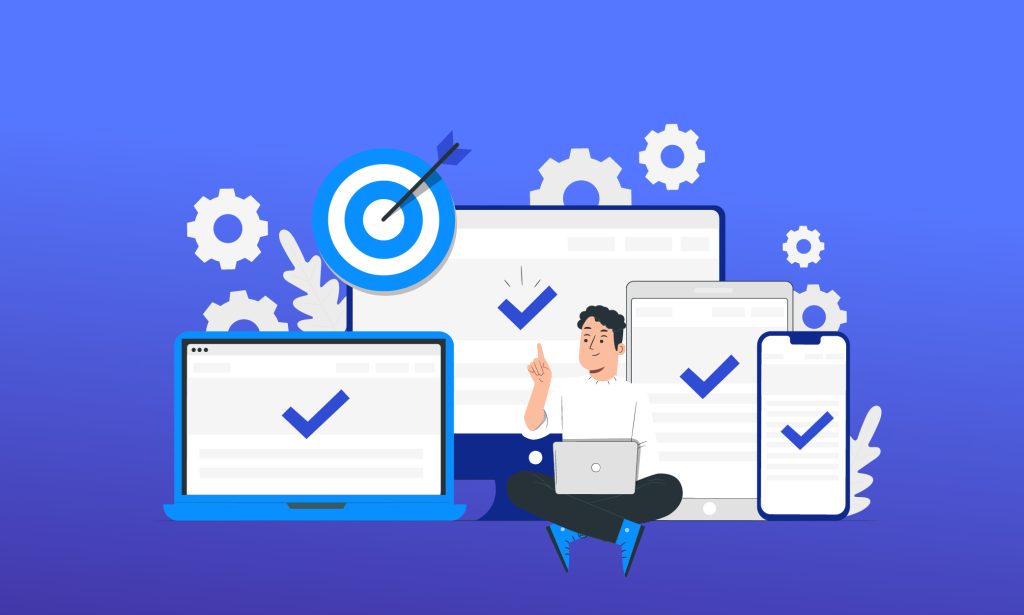 How Do You Manage All Your Leads with Technology?
Now that you know how to get mortgage leads, how do you manage all of them? First, of all you have to have a way to track them and move them along the sales funnel. This means that you will need to have a sales process set in place. According to HubSpot, 150 leads is good enough for one person per month. So, if your loan officers are not trying to get 150 leads, then maybe it is time to see where the bottleneck is.
Steps to managing your leads.
Decide which mortgage CRM and Mortgage Point-of-Sale (Mortgage POS) you will use.
Set up sales life cycles.
Train your loan officers to use the system.
Review analytics.
Here are some examples:
Example One (CRM and POS):
Website is optimized
Their Mortgage POS is easy for customers to start applying
Information is captured and sent to a CRM
Loan is completed inside a POS
CRM is on the back for leads
Example Two (POS, LEAD COMPANY, POS):
Mortgage POS sits in front of the lender's technology ecosystem
Lead company feeds leads into the POS and CRM
Loan officers are able to close loans directly from the POS, without going back and forth between systems
The lenders that become extremely efficient understand the power of their technology. In order to have both efficiency and high productivity, lenders need to fully commit to innovation and train the entire company on the newest technologies to see the digital mortgage transformation benefits that will increase their bottom line.
Roundup
As you can see, there are many different ways to collect leads. Your success will be based on your strategy and ability to execute. No matter how big or small your mortgage shop is, there are always ways to get more leads.
BeSmartee's Mortgage POS is integrated with top mortgage CRMs and engagement platforms to help collect, nurture and manage leads. To learn more, contact our mortgage technology experts.