As the novel coronavirus pandemic continues to spread around the world, we are contending not only with a major health crisis, but also with severe financial upheaval, as we see massive layoffs and business closures under stay at home orders for all but essential workers to shelter in place. With an economy in tatters, people are being squeezed in all directions, and this hits particularly hard in the mortgage industry. Keeping that in mind, it will be useful to consider mortgage forbearance, how it will affect consumers and how mortgages will be affected by the forbearance process.
What is a Mortgage Forbearance?
When people have trouble meeting the obligations of their mortgage payments in a timely manner, during a state of financial upheaval that is beyond their control, financial institutions have to react to avoid making the crisis even worse. With millions of Americans out of work, while obeying shelter in place orders, everyone is caught between a rock and a hard place. It is times like these, with unprecedented work stoppages, that individuals will turn to mortgage forbearance.
According to the Consumer Financial Protection Bureau (CFPB), forbearance occurs when the mortgage servicer allows the customer to put a pause on making payments for a specified period of time. Be aware that forbearance does not eliminate the amount a person owns on the property.
Eventually there will be a time when you have to make up for reduced payments or missing payments. This is why if people still have the ability to make payments on a regular basis, it would be in their best interest to continue, as this will prevent a bigger impact on their bank account at the end of the pandemic.
Legislators responded to the rising level of COVID-19 in America by passing the Coronavirus Aid, Relief, and Economic Security Act (CARES) in March of 2020 to provide $2.2 trillion in aid to the beleaguered nation.
In the context of the mounting cases of confirmed COVID-19 infections and rising death tolls in the United States, the CFPB notes that "The types of forbearance available vary by loan type. If your mortgage is backed by the federal government—this includes FHA,VA, USDA, Fannie Mae and Freddie Mac loans—provisions of the recently enacted CARES Act allow you to temporarily suspend payments if you are experiencing financial difficulty due to the impact of the coronavirus on your finances."
Of course, CARES is meant to stabilize borrowers, not institutions. The Wisconsin Bankers Association states that "The CARES Act provides protections for borrowers, but not lenders. Banks and other mortgage servicers still must make payments to investors for mortgages sold to the secondary market, whether or not the borrowers are paying their mortgages."
How Will Mortgage Forbearance Affect Consumers?
It's crucial for consumers to be aware of how they might be affected by mortgage forbearance, and in many cases they may be relying on your guidance during this time as they work to protect the investment they've been making into their home. Relief money released by the government in response to the pandemic is designed to help shore up businesses and provide consumer protections to help stabilize the situation.
As a report from Experian noted, "Today, amid upheaval and uncertainty due to the COVID-19 pandemic, vast numbers of individuals are candidates for forbearance and, with encouragement from federal and state agencies, many lenders, including issuers of mortgages, student loans and credit cards, are proactively offering forbearance arrangements to borrowers."
In some cases, creditors are able to accommodate this crisis by offering deferments on these payments.
Naturally, consumers will have concerns about their future financial prospects as we come out of the financial turmoil of the pandemic. Consumers may very well have a need to refinance or obtain a loan to purchase a home. A report from Bankrate indicated that "The Federal Housing Finance Agency (FHFA) says borrowers who are in forbearance, or have recently exited forbearance, will remain eligible to refinance, or to get a loan to buy a home. The latest move applies to borrowers who are in forbearance but are "current" on their loans, meaning they've continued making payments."
So, for consumers in this category, there will be no need to worry that their application for forbearance (a prudent act to maintain a safety net during the coronavirus crisis) would have a negative impact on their credit score. "They will be eligible to refinance or buy a new home three months after their forbearance ends and they have made three consecutive payments."
Subscribe to BeSmartee 's Digital Mortgage Blog to receive:
Mortgage Industry Insights
Security & Compliance Updates
Q&A's Featuring Mortgage & Technology Experts
Mark Calabria, the director of the FHFA, stated that "Homeowners who are in COVID-19 forbearance but continue to make their mortgage payment will not be penalized. Today's action allows homeowners to access record-low mortgage rates and keeps the mortgage market functioning as efficiently as possible."
For context, approximately 4.1 million mortgages amounting to 8.1 percent of all home loans in the US are now in forbearance, according to Mortgage Bankers Association statistics cited by Bankrate.
The Dodd Frank Update set its sight on a reduction in the share of loans in forbearance as some people are able to go back to work following temporary layoffs, noting that the 4.1 million mortgages included 10.56 percent of Ginnie Mae-backed mortgages, 6.07 percent of those backed by Fannie Mae or Freddie Mac and 10.93 percent of portfolio and private label-backed mortgages."
Dodd Frank Update continued, noting that "the share of loans in forbearance continues to decrease, as more workers are brought back from temporary layoffs. However, our survey reveals a notable shift in the location of many FHA and VA loans, which have been bought out of Ginnie Mae pools – predominantly by bank servicers – and moved onto bank balance sheets," according to MBA Senior Vice President and Chief Economist Mike Fratantoni.
The result was "a sharp drop in the share of Ginnie Mae loans in forbearance, and an offsetting increase in the share of portfolio loans in forbearance." The idea here is that buyouts permit loan servicing companies to stop advancing the interest and principal payments. They hope to start working with the borrowers so they can begin to make payments again, before these loans are "re-securitized into Ginnie Mae pools."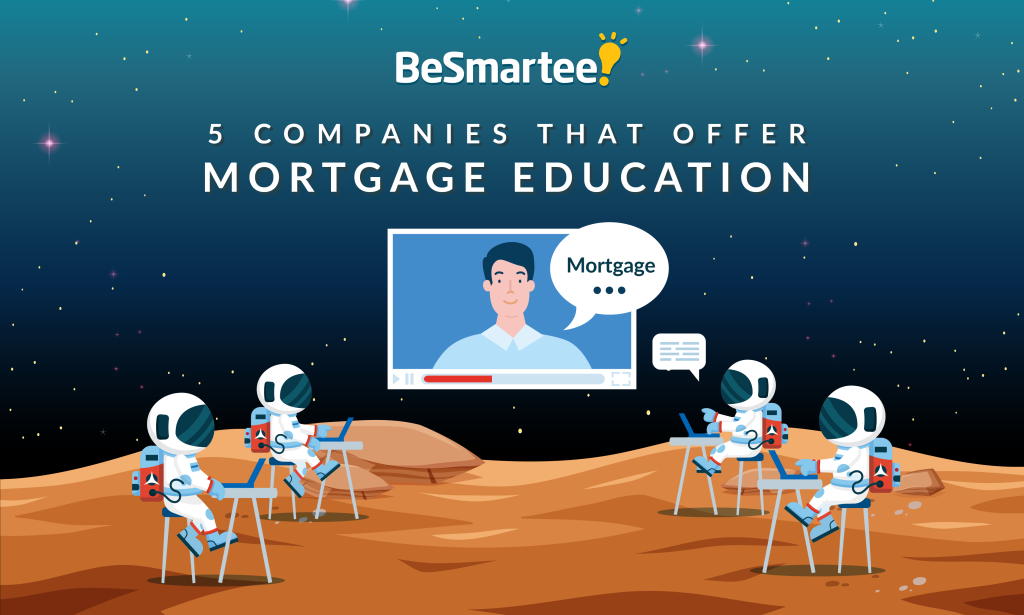 How Can Mortgage Be Affected by Forbearance?
During the mounting pandemic crisis, lenders can accept "reduced payments or no payments at all for up to 12 months," under a forbearance agreement, according to Experian. But when the year-long period concludes, borrowers will have to go back to making regular payments. What's more, they will be expected to repay the full amount that the lender excused them from paying throughout forbearance. Options for repayment include making a one lump sum or in as many as 12 installments to be added to the usual payments made each month.
As Equifax put it, "People who have suffered a loss of income due to the COVID-19 pandemic can qualify to reduce or suspend payments for up to 180 days, with specifics depending on their particular situation." In addition, Fannie Mae and Freddie Mac are suspending foreclosures as well as evictions throughout the coronavirus pandemic, adding an additional level of respite.
Consulting With Digital Mortgage Professionals During the Coronavirus Pandemic
Currently there is no clear picture yet of how wide and far COVID-19 infections will spread before therapeutic treatments and vaccines become widely available, as scientists are still working on tests. This makes it difficult to understand what the ramifications will be for the global economy, particularly the mortgage sector in the United States.
Roundup
With the financial landscape in such turmoil around the disruptions caused by the growing worldwide coronavirus pandemic, . Policies may change as the crisis deepens, so it's worthwhile to work with professionals for insight and advice.
Get updates from BeSmartee sent directly to your inbox! Subscribe to our newsletter here.