Compliance has always been the Achilles heel of mortgage lenders. Lenders must follow ever-changing rules and regulations throughout the entire loan process or risk incurring massive fines and/or going out of business entirely when out of compliance.
We'll be exploring post-close quality control, where delays and inaccuracies impact the delivery of loans to agencies and investors, which can negatively impact your profit margin — one of the most important indicators of business efficiency.
Some third-party vendors offer post-close mortgage audits and quality control processes. Today, post-close quality control companies combine mortgage automation technology with human resources to better streamline post-closing quality control validations.
BeSmartee gives an in-depth analysis of mortgage post-quality control and the top companies that can help your origination business ensure continuous compliance.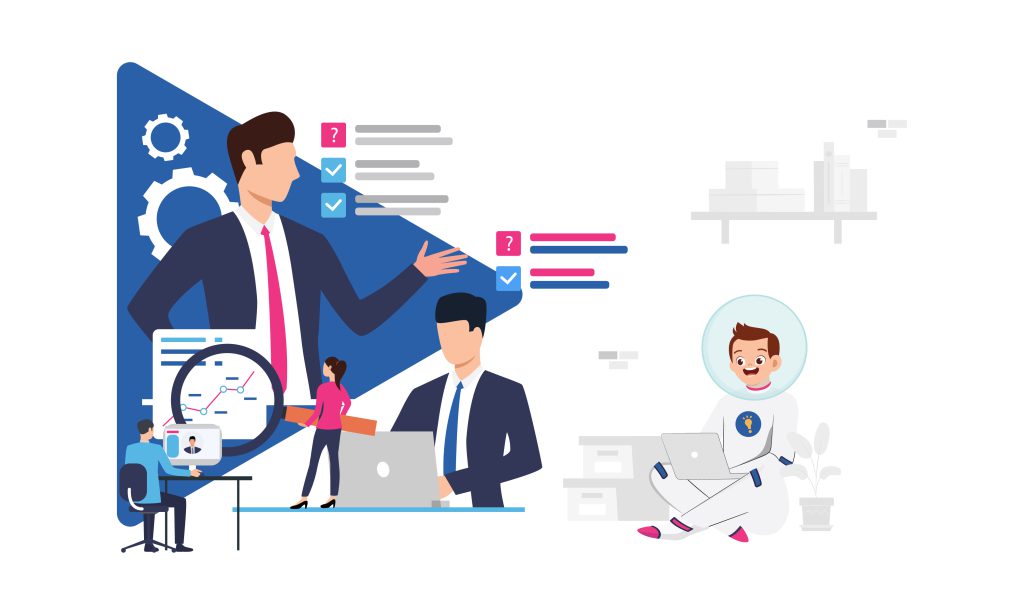 What is Mortgage Post-Close Quality Control?
Lenders are required to verify the accuracy and integrity of the information used to support lending decisions for mortgage loans selected for the QC process. These requirements can be achieved either by creating an internal team or by finding a reliable third-party partner.
Here is how post-close QC audits generally work, according to Fannie Mae:
Review of underwriting decision and approval conditions: The lender must confirm that the loan was underwritten per GSE requirements and that there's adequate support for the underwriting decision. The lender must also confirm that the information on the closing documents is consistent with the underwriting decision.
Review of Desktop Underwriter (DU) findings and conditions: For loans underwritten through a DU, the lender must verify that DU verification messages and approval conditions that appear in the DU Underwriting Findings report were resolved and supported with documentation.
Reverification of borrower income, employment, assets and credit history: The borrower's income and employment must be re-verified (in writing) directly with the source of the documentation.
Reverification of borrower assets: The lender must re-verify the borrower's assets directly from the borrower's financial institutions.
Reverification of borrower credit history: If credit was evaluated by using a traditional credit report, the borrower's credit history must be re-verified by obtaining a new tri-merge credit report. If credit was evaluated using a nontraditional credit report, the lender must reverify each credit reference on that report.
Verification of owner-occupancy: The lender must review the property insurance policy, appraisal and income tax returns to confirm that the property is the borrower's principal residence.
The Best Post-Close Quality Control Companies for Compliance
Choosing the right QC vendor for your mortgage business can be a stressful process. There's no shortage of post-close QC vendors, however, some are better suited for larger lenders whereas others are better for smaller businesses. Knowing the strengths of certain vendors and where they are on the spectrum will help you in your search.
To better help lenders, BeSmartee has put together a list of some of the best post-close quality control companies for mortgage compliance.
Mphasis Digital Risk
Mphasis Digital Risk is the largest independent provider of risk, compliance and transaction management solutions for the financial service industry. Using advanced technology and analytics, Mphasis Digital Risk's post-quality control audits meet GSE and agency standards. The company has completed over 1.2 million reviews and analyzed over $100 billion in mortgage loans.
Features:
Integrated with Ellie Mae's Encompass®.
The QCynergy interactive portal combines due diligence and post-quality control performance. It delivers data and files, receives findings and reports, performs rebuttals and secures historical data on deal performance.
Proprietary automated QC platform, combines the best of human and technology oversight, provides insight, enhanced reporting, risk analysis and compliance anywhere in the loan lifecycle.
Covius
Covius, formerly LenderLive, provides solutions, insights and technology to companies in the financial service industry. Covius is a leader in quality assurance, regulatory compliance, compliant document services, comprehensive settlement services, lien and title curative solutions, as well as rapid development and customizable cloud-based business process solutions.
Features:
Covius' Funding Suite solution offers post-closing credit monitoring reports. This platform is the industry's first intelligent credit reporting platform that provides greater transparency.
Verification services (Taxdoor, VODAchek and Verification Services including VOE, VOI and VOA) provide verification reporting and Day 1 Certainty protection for Fannie Mae loans.
All state and federal regulations are monitored by in-house compliance experts.
UHS America
UHS America is a quality control vendor offering post-closing mortgage audits. Their quality control software, QCIQ, is considered the leading, cloud-based mortgage quality control software on the market and reports are generally delivered within 60 days from the date loan files are received.
Features:
Their post-closing audit software utilizes a random selection engine that allows clients to set parameters for their random selection.
UHS's residential mortgage quality control includes a complete post-closing audit and re-underwrite of each loan file.
The Interactive Rebuttal Process allows clients to respond and mitigate loan exceptions internally.
Quality Mortgage Services
Quality Mortgage Services is a mortgage quality control company providing compliance solutions for both small and large mortgage businesses. They offer a turn-time of four to six weeks from the moment files are received. QMS conducts monthly updates, seminars, bulletins and correspondence to stay up-to-date on continually changing mortgage guidelines.
Subscribe to BeSmartee 's Digital Mortgage Blog to receive:
Mortgage Industry Insights
Security & Compliance Updates
Q&A's Featuring Mortgage & Technology Experts
Features:
The MARS Management Response portal automatically determines random or directed file selection. Detailed management reports with trending and analytical tools available through the portal. Ordering capabilities: field review appraisal, credit report and other ancillary items.
MetaSource
MetaSource is a technology-led business that helps its clients manage risk, improve quality and increase efficiency. MetaSource continuously monitors new releases and guidelines from the GSEs to immediately adapt to their audit processes. This company also maintains a turn-time of 35 days.
Features:
Their web-based quality control software, QLink, allows clients to access any mortgage compliance audit service that they have contracted with MetaSource to perform.
Lenders may use their preferring document system or MetaSource's eSubmit process to upload files.
Lenders can track audits from key mortgage quality control metrics to workflow processes or final reports.
LoanLogics
LoanLogics is a cloud-based, data-driven digital technology and quality control company focused on developing innovations to improve the transparency of the mortgage loan process and to improve the overall quality of each loan. Their mortgage audit software, LoanHD audit platform, automates loan quality management processes.
Features:
Post-closing results are within 30 days from receipt of source data and documents.
A secure web portal allows your audit review staff to begin rebuttal and remediation actions as loans move through the system.
Defects and rebuttals are automatically tracked with a user time and date stamp.
Credit Plus
Credit Plus is a third-party mortgage verifications provider that offers audits and verifications for every stage of the mortgage process. Not only is data verified, but their technology compares documents for inconsistencies, omissions and compliance thresholds. On average, reviews are completed in 30 days.
Features:
QC Review performs an automated and manual review on a portfolio of loans owned or looking to purchase.
Ongoing portfolio management is available if necessary.
Comprehensive reporting features and automated rebuttals make corrective actions straightforward and simple to track.
ADFITECH
With a focus on mortgage quality control, ADFITECH is continually updating to meet the needs of a changing industry. They offer a range of reporting and review platforms that can be customized to meet individual client needs. Their post-closing quality control audits meet the requirements of all major investors.
Features:
All clients have access to the Mortgage Quality Control Plan with the option to customize.
Random, discretionary, and statistical sampling are included as well as customized selection criteria capable of representing the lender's entire book of business.
A post-closing audit includes an expert review of each transaction and closing document for completeness, accuracy and compliance to underwriting requirements. High-cost testing is also available.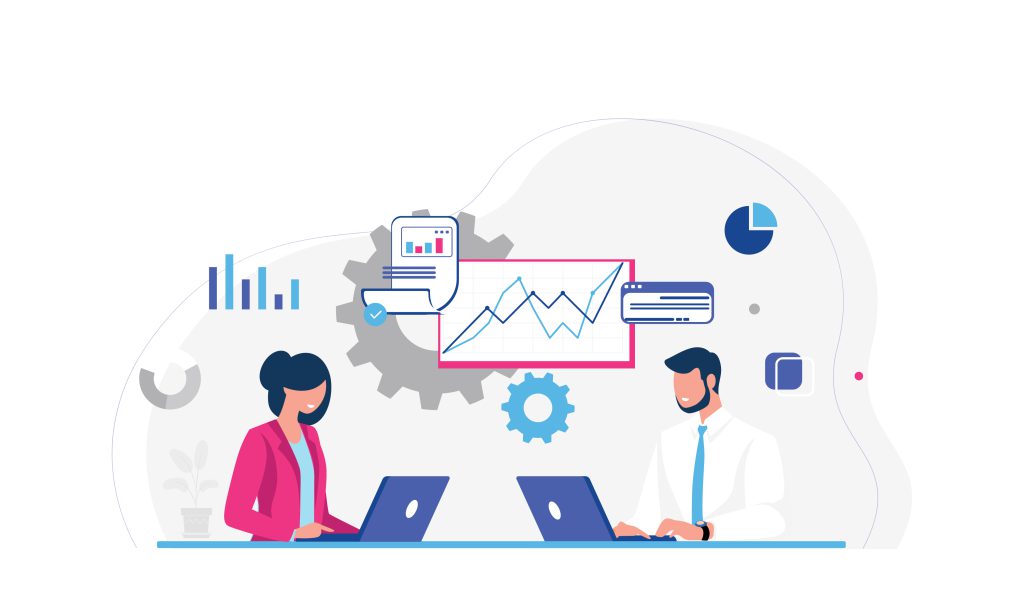 Roundup
Quality control begins the moment a mortgage loan application is received. Before picking a post-close quality control company for your mortgage business, make sure you check their fours Rs: references, reports, rapport and ROI. The right vendor will prove to be invaluable to your business and your customers.
How is your mortgage business choosing to handle post-close quality control?
To learn more about BeSmartee's mortgage automation software, contact us at (888) 276-1579 or email our mortgage technology experts at sales@besmartee.com.