As we reflect over the past decade, it's incredible to see the number of technological advances that have been made in the mortgage industry. Two of the leading topics of tech conversation: big data and smart automation.
Big data describes the large volume of data, both structured and unstructured, that businesses deal with on a daily basis. These data sets are far too complex to be handled by traditional data-processing software. By analyzing and systematically extracting information from big data, mortgage lenders have the potential for better decision-making by gaining insight into the evolving needs of their customers.
Although big data technology is still taking shape, the mortgage industry has achieved better results with artificial intelligence and machine learning.
AI and automation have helped cut out repetitive tasks and streamline workflows to give lenders unparalleled levels of speed, accuracy and cost-efficiency. Lenders work with their borrowers through a single platform to upload documents, sign paperwork and track the progress of loans.
This has been achieved through the mortgage point-of-sale (POS), primarily focusing on the borrower experience and front-end efficiency.
There's no shadow of a doubt that these achievements are phenomenal; however, it's not enough. Adoption of front-end technology needs to be pushed even further and back-end tech utilization has been insubstantial. How we leverage big data and smart automation needs to change and we believe the mortgage industry is finally ready.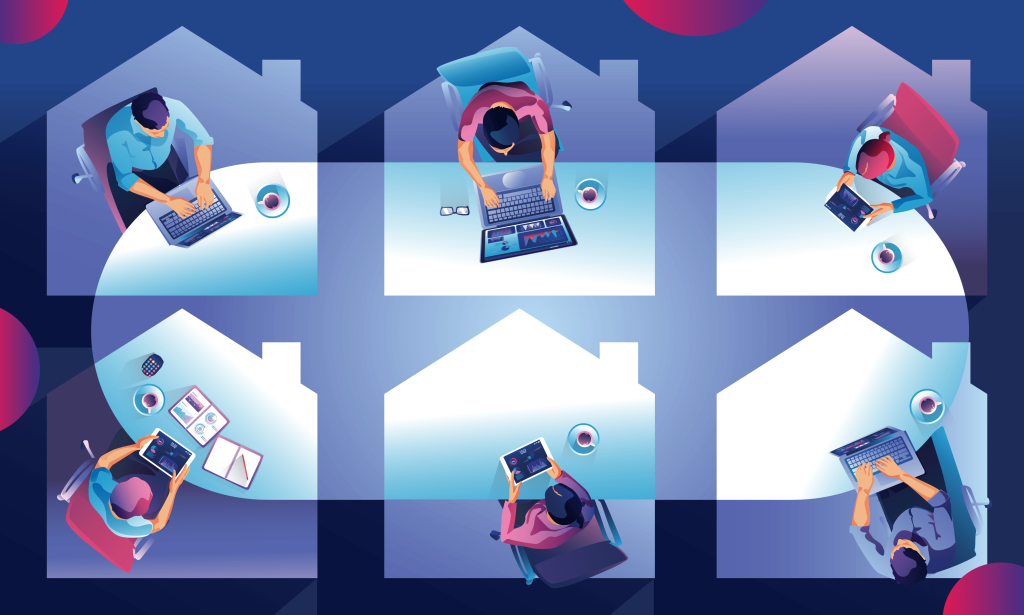 Lack of Trust in Digital Mortgage Technology
As the mortgage industry first made its way into the digital age, technological innovation was concentrated on the front-end origination process. To beat the competition, lenders focused on the borrower's experience by providing a better, faster mortgage experience using this new technology.
On the other hand, this never happened on the back-end. Efficiencies from digital mortgage technology — electronically collecting borrower information into the loan origination system (LOS) — never translated well into back-office operations.
Lack of trust is a big reason why digital mortgage technology never materialized for back-end processes. Borrowers didn't want to hand their credentials over to loan officers or processors and in some cases, loan officers didn't trust this technology to do the job. This created hybrid digital/human processes.
Even though loan applications and disclosures were electronically sent and acknowledged with eSignatures, paperwork was sent to be on the safe side. This led some loan officers to fall back on old practices.
This means that while many lenders have the latest mortgage POS technology to offer their customers the digital mortgage experience, some back-office personnel are still using traditional manual processes. Lenders aren't getting the maximum ROI from their investments.
We have this amazing mortgage technology yet it's not being implemented to its full potential. We need to change our approach to the application of big data and smart automation to get the most out of our digital investments.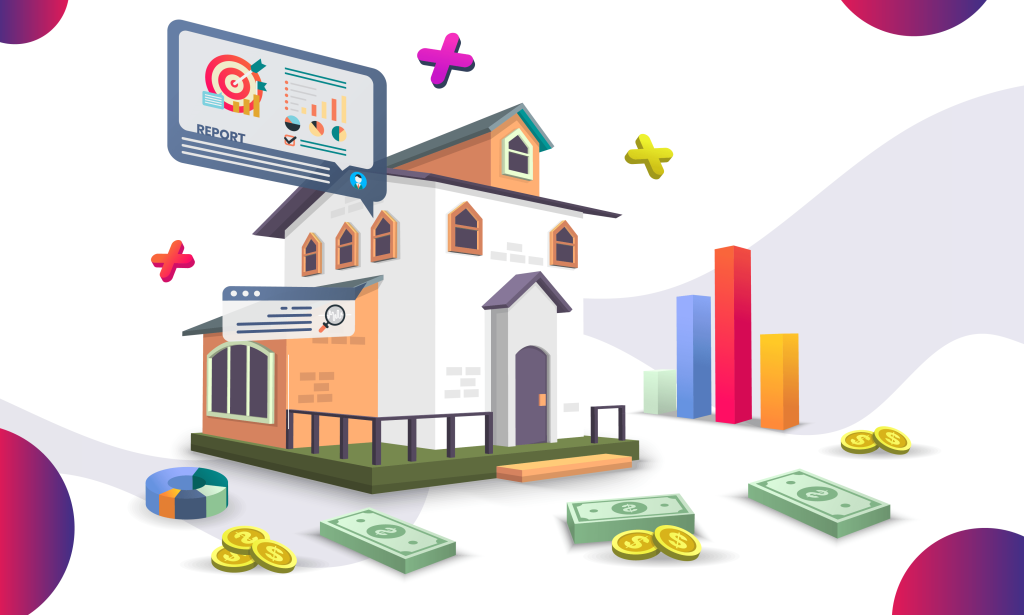 The Mortgage Industry is Ready for Change
Now is the perfect time to embrace these changes. It was made apparent in the weeks following the COVID-19 pandemic, where for most industries, it was a sink or swim scenario. Businesses needed to quickly adapt to work around stay-at-home orders and social distancing requirements.
These trends already existed, such as remote work and delivery services, but the pandemic accelerated this adoption. For the mortgage industry, this meant immediate changes needed to be made to stay above water. The industry and regulators finally made adjustments to accommodate a remote workforce. Because of how the mortgage industry handled the coronavirus response, this revealed two signs that the mortgage industry is ready for change.
Three signs the mortgage industry is ready for transformation:
1. Adjusting (and embracing) a remote workforce
The U.S. residential real estate business recovered more quickly and fully than any other industry. Lenders quickly adapted to a remote working environment and made the necessary changes to the mortgage transaction.
Since borrowers could no longer walk into a branch or meet in-person to apply for a mortgage loan, borrowers had to apply online. The industry transformed overnight. Loan volumes reached historic highs; however, it certainly helped that the Federal Reserve kept interest rates at all-time lows.
But are these changes here to stay? PwC conducted a Remote Work Survey of U.S. financial service firms between November and December 2020, and the success of remote work has been impressive. Many companies are now wondering what to do with the office as most U.S. companies are heading towards a hybrid office.
Companies that were slow to adopt technology to support remote work are now playing catch-up. Over 60% of executive respondents expect increased spending to support virtual collaboration tools and manager training. Almost half anticipate investing more in areas that support hybrid working environments.
2. New COVID-era requirements
Appraisal and underwriting requirements remained the same for years but this changed overnight to keep the U.S. housing market moving forward. Now, there are collateral valuation options and underwriters are working from home — boosting productivity rates by 30-40%. These changes kept the mortgage industry in business when traditional operations were impossible during the health crisis.
3. Consumers quickly adapted to digital with little to no hand-holding
Many lenders chose to tightly grasp traditional methods based on the assumption that their customers want to speak face-to-face to better understand complex issues. To stay in business amidst COVID-19, lenders had to adopt digital technology.
It comes as no surprise that consumers quickly adopted digital. Tech-savvy millennials now represent the largest share of U.S. home buyers at 38%, according to the National Association of Realtors (NAR) 2020 Home Buyers and Sellers Generational Trends Report.
Using online communication portals and business process automation, consumers had the opportunity to help themselves with the option to ask a quick question when necessary.
All Eyes Are on the Mortgage Manufacturing Process
Technological investments have largely gone towards the mortgage POS, a customer-facing platform that gives borrowers all the tools they need to digitally work with their loan officer through the mortgage application process.
We've covered mortgage POS basics and how investment in this software can solve consumer needs and lender pain points. But what about technology investment in mid and back-office processes? Processors and underwriters need help too, especially in this high-volume market. This is a trend that's gaining momentum. Here are some examples:
Appraisal Automation
The home appraisal is a necessary — and oftentimes tiresome — part of the real estate transaction. The traditional home appraisal involves the appraiser doing a walkthrough of the property's interior and exterior to confirm there are no safety concerns and if there were any major renovations since the last transaction. Notes and photos are taken of each room to support the final opinion of value.
As a result of the coronavirus pandemic, access to consumer homes was restricted and the typical home appraisal was impossible. This opened the door to desktop appraisals and appraisal automation.
Subscribe to BeSmartee 's Digital Mortgage Blog to receive:
Mortgage Industry Insights
Security & Compliance Updates
Q&A's Featuring Mortgage & Technology Experts
With desktop appraisals, appraisers never have to step a foot on the consumer's property. By accessing property records through tax and MLS databases, the appraiser has all the information they need to make an informed decision.
Another option is the automated appraisal, which eliminates the need for an appraiser. Appraisal automation software uses statistical modeling combined with databases of existing property and comparable home transactions to calculate real estate values in a matter of seconds. Over the past few years, the mortgage industry has been slowly moving towards this trend but the pandemic has accelerated appraisal automation as a possibility for all types of home loans.
Appraisal automation and desktop appraisals now take a fraction of the time of traditional home appraisals. While some fear that the industry will return to the old ways, it's highly doubtful. Lenders won't want to give up such an accelerated turnaround and it's likely that collateral-related problems will be few and far between.
Loan Underwriting
Consumer data that goes into the mortgage loan underwriting process exists as digital data. Lenders who haven't fully committed to digital mortgage technology collect borrower information into documents, print them out, bring them to the underwriting department and then scan or rekey the information into the LOS. Not only does this waste an inordinate amount of time and money, but the possibility of something being rekeyed incorrectly is highly likely.
While mortgage underwriters can typically process 2 to 2.5 loans per day, utilizing the right applications means up to four times the number of loans that could be processed within the same span of time. The cost savings from this alone would be incredible.
So what's the holdup? We have the technology right now to move information between systems and bring a loan from application to close, all electronically. The saved time and money, not to mention the increased accuracy and efficiency from having tightly integrated, automated systems pushing loans through without the need for human intervention.
Lenders have learned that technology solutions need to move to the back-office for maximum return on investments. Now is the right time to put this technology to work.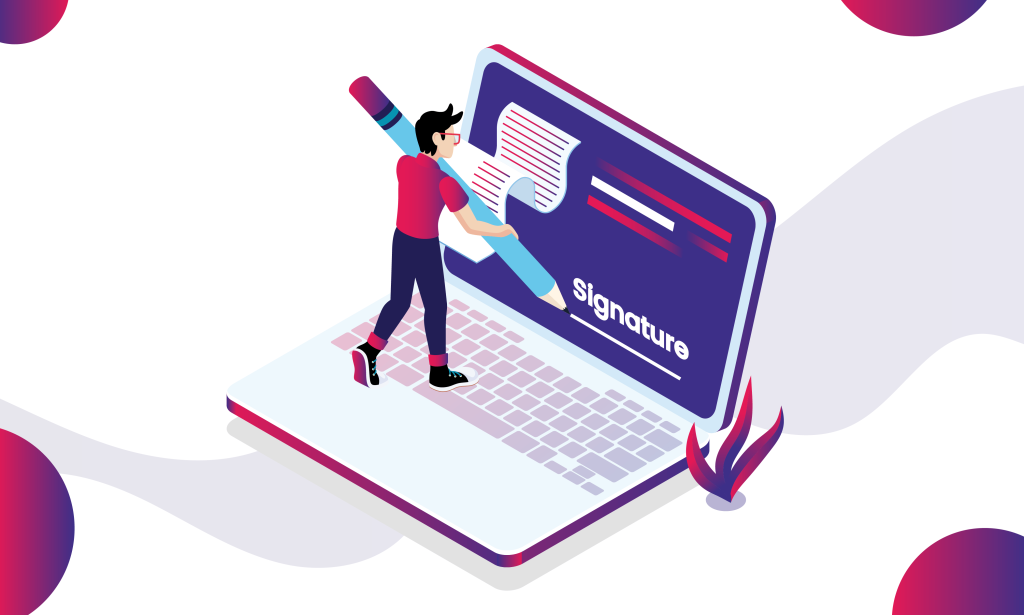 Step-by-Step Mortgage Technology Partner Selection Process
Selecting the right mortgage technology partner isn't easy. Whether you're a bank, credit union or a non-bank lender, you and your team need to choose software solutions that improve your business's bottom line.
Lenders need to adapt and implement new technology to stay competitive in today's mortgage landscape. Not only must lenders consider the borrower experience, but as we explained in this article, your back-office processes need a little love too.
What can the right technology partner do for your mortgage business?
Provide peace of mind throughout the entire transition process
Boost customer satisfaction
Retain clients long-term
Improve workflow efficiency
Before you start the vetting process, you need to know exactly what you're looking for. We've put together a list of key characteristics and things to keep in mind while selecting a top mortgage technology partner.
1. Level of Experience
How many years of experience do they have in the business? What is their portfolio like?
While the number of years of experience certainly isn't everything, there's a greater likelihood that they have gained in-depth knowledge and have grasped industry best practices. Years of proven success mean that their methodologies, processes, tools and resources have been tried and tested for efficiency.
2. Access to Cutting Edge Mortgage Technology
We mentioned what big data and smarter automation can do for the mortgage industry. If you're investing in mortgage technology, you want to make sure you're getting the maximum return on your investment.
First-rate tech partners will have the latest mortgage technology at their disposal. Starting from the point-of-sale, customers should be able to login to the borrower portal from any device to start their mortgage application, interact with their loan officer, upload documents, sign disclosures and track their loan status. A tightly integrated LOS system should do all the heavy lifting on the back-end while staying up-to-date with changing regulations.
Machine learning and data analytics applications should be assessing risk through automated credit checks, predicting loan performance, carrying out conditional approvals through automated underwriting and instant income and employment verifications.
Rules-based tasks without human intervention are capable of taking a loan from application to close faster and more efficiently than any manual process could ever dream of doing.
3. Compliance Requirements Are a Top Priority
Complying with regulatory requirements takes significant and continuous effort on the lender's part. Compliance is important for three reasons:
To obey the law and keep the borrower's best interest at heart
Avoid being audited and fined by regulatory authorities (these fines have put big companies out of business)
To ensure mortgage loans that you fund can be sold on the secondary market
Without compliance, lenders, borrowers, and regulatory agencies wouldn't know which loans to trust. Your mortgage tech partner should be maintaining and demonstrating compliance standards from application to post-close.
4. Quality First
Quality control should always be at the top of mind. Any technology partner worth their while knows that your business depends on giving your customers high-quality mortgage loans.
By streamlining and automating the origination process through a robust platform, lenders can increase the quality of their loan portfolio.
5. Your Current Tech Stack Should Seamlessly Talk to Your New Platform
What legacy systems does your mortgage business have in place? Conduct an audit to make sure your systems are up to today's standards. You want your current technology to seamlessly talk to your new platform. The goal is to augment your core services, not rip and replace.
6. Scalable Platform to Support Your Business Needs
The right mortgage tech partner should take the time to understand your business and be able to deliver digital lending services based on your needs. While some lenders might want a simple setup, others may be considering a huge, digital expansion. A robust, scalable platform also needs to support lenders as the business grows.
7. Solutions that Keep Up With Evolving Borrower Expectations
Borrowers want an end-to-end digital solution with a human touch. Today's borrowers expect:
Personalized communication
Help and guidance when needed
A simple online or mobile mortgage origination experience
To go from application to close as quickly as possible
Security
Your digital lending application should offer a customizable, white-label solution that your customers can trust that delivers a seamless and refined experience.
Roundup
It's more than just the point-of-sale, lenders need a digital lending platform that takes borrowers from application to close while seamlessly talking to back-office systems. The pandemic has shown us what our technology is capable of and how it can improve the lender's bottom line.
The past year has forced the mortgage industry to change and now is the perfect time to start the mortgage technology partner selection process. How prepared is your mortgage business?
For more information on how BeSmartee can help your mortgage business, contact us at (888) 276-1579 or email our mortgage technology experts at sales@besmartee.com.