Mortgage expert Jennifer Wilkinson, JD/MBA, sheds some light on improving processes by implementing smarter mortgage technology for credit unions, encouraging collaboration and innovation in the workplace, analyzing and increasing client retention rates, and blending technology with human interaction and kindness. Read more to learn about Jennifer's experience leading San Mateo Credit Union in the age of digital transformation.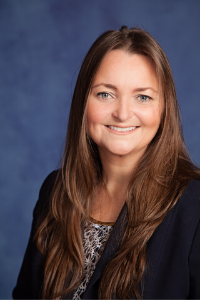 SABRINA PARK: As the Chief Lending Officer at a $1billion+ asset-sized credit union, you work to improve processes and implement innovative solutions. Please share with our audience a digital platform that significantly impacted SMCU's ROI.
JENNIFER WILKINSON: In the past several years, the speed of innovation in financial services has increased exponentially. What started as a movement to disrupt the traditional model of banking has turned into the new standard operating procedure: faster, easier and smarter technology for a better user experience. Credit unions were slower to adopt this new reality but have largely come on board with almost all mid-to-large credit unions engaged in some form of upgrade to their digital channel services and offerings. In my position, I am constantly looking to improve both internal processes and the consumer experience, simultaneously if possible.
In recent years, as lower rates have made home ownership more affordable, the mortgage market has expanded rapidly. A financial product traditionally mired in mystery and complexity, and which moved at an aggravatingly languid pace, the mortgage process, and consumers as a result, have benefited enormously from the intersection of innovation and technology. Implementing a digital platform for the easy application, collection and pricing of mortgage products made a significant impact to my credit union's ROI.
This digital platform–BeSmartee–allows the borrowers to apply for a mortgage in minutes, with real-time pricing including consideration of all lender overlays, receive and sign their disclosures almost immediately and message back-and-forth with their loan officer. In the portal, they can see all conditions, upload all requested docs and see the status of their loan file as well as download a copy of their approval letter and disclosures. They can pay for their appraisal and even schedule their own closing–all at the touch of their fingers and in a clean, easy-to-use portal. Mortgage borrowers and loan officers alike applauded the new solution, and processing of the loan was streamlined for improved turn-times. Even compliance tracking became easier with documented time stamps and URL access tracking. With this implementation and an updated loan origination system, we improved resource capacity allowing a 50% increase in volume without adding FTE. And the members loved it.
SP: What do you do to encourage collaboration and innovation in the workplace, in general, and between your business and technology teams specifically?
JW: Innovation cannot happen without collaboration, but people have to feel like they are safe to be creative and offer their ideas–even safe to make mistakes. This is a philosophy I try to embody. Generally, in order to foster innovation, I encourage understanding and curiosity. I encourage people to ask, "why?" and to try to test their theories when possible. On a consistent basis in the workplace, we talk about our environment, the processes we employ and how we can make them better. We talk openly about ideas, both small and large. We also seek to envision an ideal solution and figure out how we can work toward that ideal, knowing it is a process. We also know that at each step in the process, the ideal can change so we endeavor to remain agile toward our goals.
To make sure that our ideas are based in technical possibility, we frequently invite members of our technology teams to work through ideas with us. Technology staff is always a part of any RFP, project planning and strategy session—their input is invaluable. I find that tech staff are frequently asked to facilitate specific implementations, but that they aren't asked for their ideas frequently enough. I don't know what I don't know, so I find that when I ask open-ended questions and solicit opinions and solutions from these collaborations, the results are better than I could have hoped for.
SP: Please share with our audience your insight into analyzing and increasing client retention rates. What is your process like, and is there any specific data that you're looking for that's more important than another?
Subscribe to BeSmartee 's Digital Mortgage Blog to receive:
Mortgage Industry Insights
Security & Compliance Updates
Q&A's Featuring Mortgage & Technology Experts
JW: Client acquisition is science, while retention is an art. Data is key to understanding how to improve client retention. Credit unions have been good at data collection, but the processes required to organize and analyze that data are just starting to develop in the industry. And as we navigate through this data, we are learning that the data we have collected isn't always consistent or useful for what we want to understand. Some credit unions are further along than others, but few are as good as we need to be.
What my staff have been working on is the aggregation and organization of all our client data housed within our systems. The goal is to link all related data to produce meaningful reports that can inform our client's behavior. If we can understand past behavior, perhaps we can better predict future client needs. I think we've all spent time and resources creating solutions to problems that never truly manifested. I believe that, in particular, trying to understand what our best customers like about what we can and do, provides the best insight into how to continue to be successful both with retaining those customers and increasing retention across customer segments.
Future analysis should include the aggregation of social and non-financial data from sources with whom our customers already share information. Understanding our client's needs beyond the singular lens of our own relationship with them, will help us evolve our services to include solutions to a broader set of needs and become more relevant. Like my comments on collaboration and the success of solutions when incorporating ideas from many perspectives, only when FI's look to incorporate understanding their client's from beyond their own perspective, will they truly be able to significantly improve retention rates.
SP: On your LinkedIn profile, you write about blending technology with human interaction and kindness. Please describe what this means to you.
JW: Credit unions were created based on the concept of cooperative banking. The industry has fostered a philosophy of caring and personal service and continues to be a meaningful resource for reaching the underbanked and underserved communities. However, as consumer demands have changed, innovation has allowed non-depository financial institutions and tech-savvy companies to modernize traditional banking practices and products, putting pressure on credit unions to keep up to remain relevant. It is important to understand your membership and provide modern, functional and efficient services and products, but the industry must not forget the foundation of what they exist to provide – community support and personal service.
I believe we need to keep up with technology upgrades and be diligent in routinely reviewing our products and offerings to ensure they are relevant to the needs of our membership. However, I think it is easy to let that focus take priority over service. Most credit unions will never be able to compete with the technology budget of a corporate bank. But we can consistently reinvest in our product development, evolve our processes and upgrade or replace technology when needed. We can commit to internal staff training, education and the creation of a collaborative and innovative environment. Most of all, we can commit to being real people, working for the people we serve and relating to them on a personal level. That is what we were built on and what we need to remember. Technology is a tool; humanity is what we use that tool to share.
END OF INTERVIEW
Get updates from BeSmartee sent directly to your inbox! Subscribe to our newsletter here.