We've come a long way since the paper-based mortgage application process.
Lenders can no longer hang onto prehistoric legacy technology or use a disconnected system — borrowers expect so much more. If we can easily buy and sell a car from our computers or smartphones, why can't we expect the same simplicity when it comes to a mortgage? To reach today's borrowers, we need to go fully digital.
BeSmartee is exploring the digital mortgage of today and what the future holds for the digital mortgage of tomorrow.
What is a Digital Mortgage?
The digital mortgage puts the borrower in control of the mortgage application process. With a little help from technology, a mortgage is prepared, transmitted and stored digitally. There are no filing cabinets, no stacks of paper — no paperwork at all. The borrower can complete the process through their phone, tablet or computer.
The goal of the digital mortgage is to eliminate as many manual processes as possible, but there are more benefits for both borrowers and lenders:
Reduce costs to originate a mortgage loan
Faster time to closing
Better customer experience
Higher conversion rates
Improved market share
Better loan quality
Bank-level security
More control over data
Scalability
But it's not just about getting rid of inefficient paper processes, which can add days or weeks to the mortgage process. Paper-based transactions require dozens of touchpoints, have higher costs, unpredictable delays, and leave more room for human error.
There's still room for technological and regulatory improvements when it comes to further streamlining and automating the digital mortgage process, but we are well on our way to making the fully digital mortgage the new normal.
Digital Mortgage Technology
Your digital mortgage framework depends on efficient systems that can seamlessly integrate and communicate with one another. Without this tight integration, you may as well be lost in the dark. There are three main systems: loan officer customer relationship management (CRM) software, mortgage point-of-sale (POS) software and a mortgage loan origination system (LOS).
1. CRM
CRM software is designed to manage relationships and track data with potential and existing customers and its the backbone of mortgage marketing. Leads can be nurtured, converted and organized all from one central location.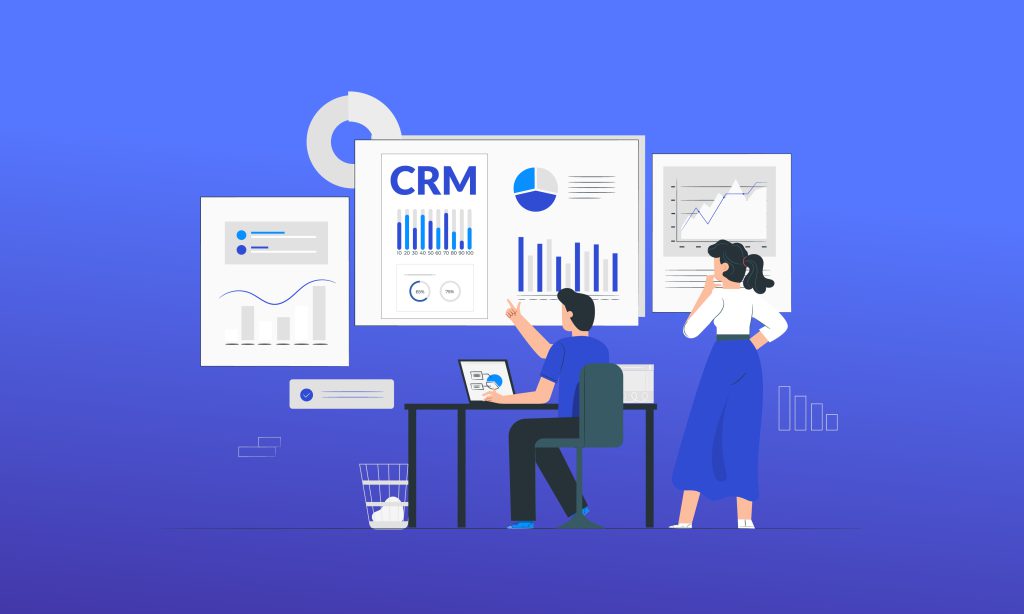 2. POS
The mortgage POS is the customer-facing platform where borrowers can start the mortgage application process and work with their loan officer. The POS, such as BeSmartee's Mortgage POS, allows lenders to go deeper into the origination process, faster by automating tasks and allowing loan officers to focus on the customer.
3. LOS
The LOS does all of the heavy lifting on the back end for lenders. LOS systems handle processing, regulation and system of record — basically to handle every stage of the loan process. LOS systems have been around for about 30 years, but they've come a long way.
All three of these systems need to fully integrate with one another. Separate systems require more effort to manually integrate data and can lead to delays or potential errors.
The Digital Mortgage of Today
While the end-to-end digital mortgage isn't quite ready to be adopted by all lenders, the mortgage technology that we have at our disposal today allows lenders to give borrowers the essential elements of a digital mortgage.
Using automation technology, the borrower can begin the application process by simply hitting "apply now" on their preferred device. From the device, the borrower can upload documents and answer questions to verify identity, employment and income, assets and liabilities and to pull a credit report.
Subscribe to BeSmartee 's Digital Mortgage Blog to receive:
Mortgage Industry Insights
Security & Compliance Updates
Q&A's Featuring Mortgage & Technology Experts
Once the system has all of the necessary information and everything has been verified through your vendor, the Product and Pricing Engine (PPE) provides conditionally approved loans for the borrower.
Next, Automated Underwriting (AUS) uses conditional algorithms to get the borrower through the origination process. From there, initial disclosures and consent forms are prepared for electronic signing. The loan officer is also always available through co-browsing capabilities, instant chat, email, text or phone.
The borrower can then order and schedule an on-site appraisal — all completed within 15 minutes of starting the application process.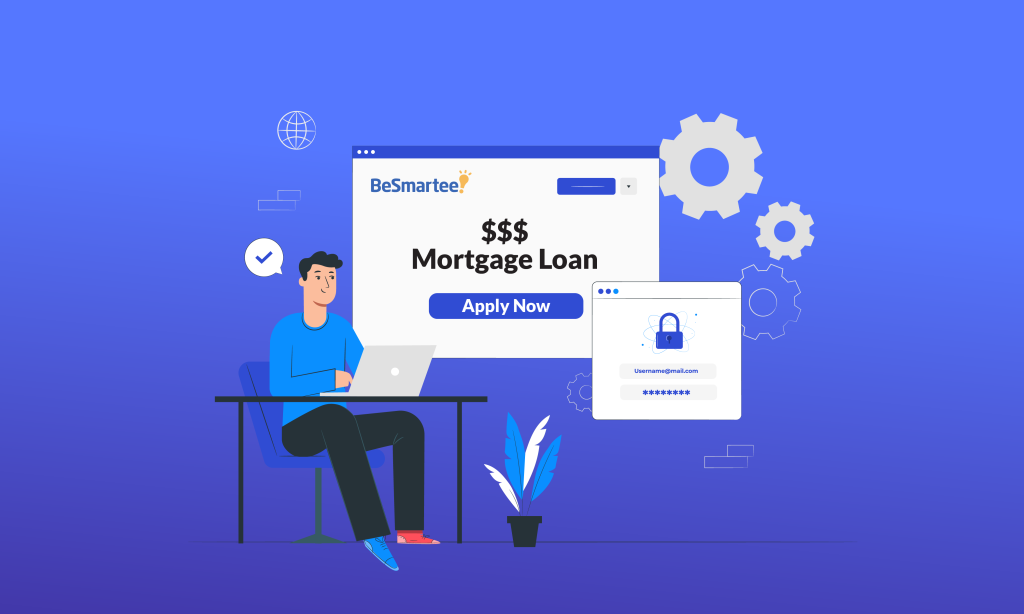 The Digital Mortgage of Tomorrow
Leading mortgage technology trends can give us a glimpse of what may be available in the near future. Here are some new technologies and trends that could be making waves in the mortgage industry in the not-too-distant future.
Automated Appraisal
Lenders could save tremendous amounts of time and money by leaving appraisals to artificial intelligence. Automated appraisals can leave the appraiser out altogether by using compiled data on home sales and other sources of information to accurately assess the value of a home.
The automated appraisal is still a new concept; however, some companies have started offering services to automate some or all appraisal processes.
Blockchain
A blockchain collects information in groups, called blocks. In other words, it's a digital ledger of transactions that is duplicated and distributed across a network on the blockchain. For the mortgage industry, blockchain technology can be used as an extremely secure and accurate system of record. Blockchain technology could also significantly speed up transaction times and settlement flows while tracking the movement of mortgage payments.
Let's use an example: A buyer has found a home they want to purchase starts the mortgage application process, which becomes a block. Every party involved in the mortgage application process has access to this block and the information that's provided in the application can be verified instantly.
When the loan is approved, the buyer receives an encrypted key to use to sign. This signature becomes a block, which is added to the chain. When funds are transferred to the buyer, this becomes another block. Blockchain technology could shorten the mortgage process from weeks down to days and it doesn't just stop there. Blockchain can be used by lenders to track mortgage payments from borrowers and if a homeowner wishes to refinance, this technology can be used to verify information immediately.
eClosings
When it comes to the closing process, we've made great strides but we're still getting there.
More states are allowing remote notarization, where signers can appear before the Notary using online audio-visual technology instead of being physically present. The closing process has also gone digital, called an eClosing. An eClosing allows the borrower to have the loan package is digitized, eSigned and eNotarized or they can choose to have a hybrid closing, which is a combination of a wet closing and an eClosing.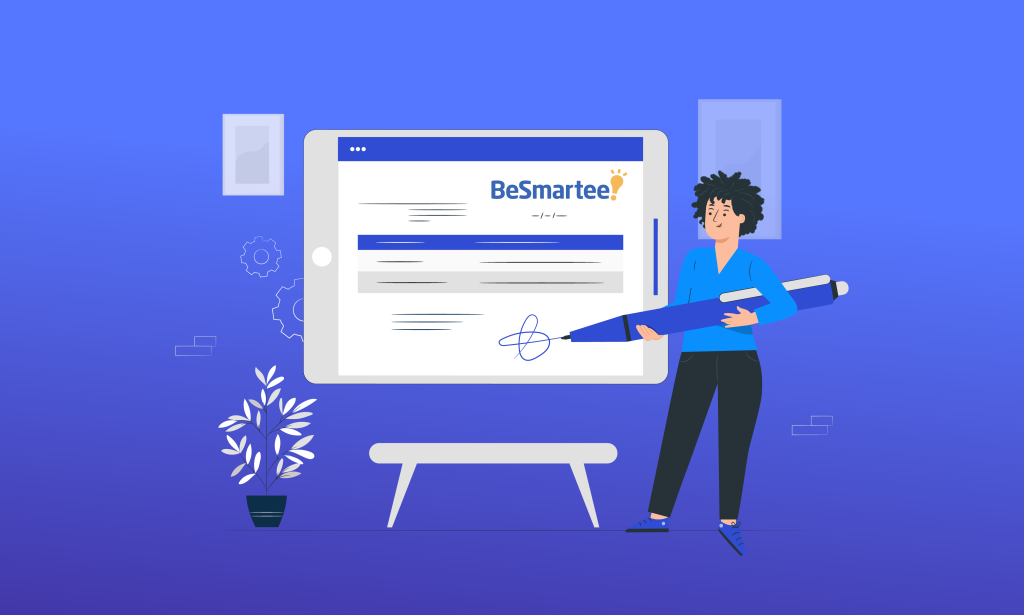 Roundup
The digital mortgage of today has made some impressive advancements over the past decade. As for the digital mortgage of tomorrow, we expect to see widespread adoption of mortgage technology as the mortgage industry moves closer towards a fully digital mortgage process.
Want to learn more about BeSmartee's Mortgage POS software and how we've achieved a 100% retention rate? Give us a call at (888) 276-1579 or by contacting our experts at sales@besmartee.com