The pandemic has propelled the mortgage industry into the digital era, and there's no going back. While the industry was beginning to dabble in digital mortgage technology, many lenders still clung to traditional processes. Times have changed.
Since the onset of the pandemic, digital mortgage technology has made a dramatic impact on the mortgage industry. Because of how much has changed within the past year and a half, we wanted to look at some of the top digital mortgage stats for 2021.
1. Digital Mortgage Technology Has Shortened Loan Cycle Time by 4-6 Days
Cycle times can vary. Trends in the economy, technology adoption, the type of loan, seasonality and widespread disruptions can affect how long it takes to get a loan to the closing table. Lower closing times point to an increase in operational efficiencies, meaning more loans can go through the pipeline with fewer (if any) bottlenecks.
According to data from Freddie Mac, a lender's average closing time is one of the most important factors influencing a consumer's decision to do business with them. The average cycle time for a purchase loan has been decreasing over the past five years — from an annual average rate of 46 days in 2016 to 40 days in 2019 and part of 2020.
This number is an industry average and variations in cycle times from lender to lender can be sizable. Top performing companies in the second quarter in 2020 processed loans 63% faster than their competitors.
2. Fintech Share of the Mortgage Market Has Grown By 33% in 5 Years
Mortgages make up the largest part of the U.S. lending market, with a total debt of $9.2 trillion. Because of the size of the industry, the competition is tough. Over the past several years, fintechs have earned a solid foothold in the mortgage industry, growing 33% within five years. Traditional bank's share of the mortgage market shrank from 40% to 28% while online lenders went from 5% to 38%.
3. Consumers Prefer a Mix of Digital and In-Person Resources — Depending on the Task
There is no successful "one size fits all" approach to lending. There are differences in online preferences amongst consumers and homebuyer preferences for using digital mortgage tools typically depend on the task. According to Fannie Mae's research:
69% preferred to submit financial documents using digital tools
More than half preferred to learn about the mortgage process and get pre-qualified online
More consumers preferred to speak with a representative when it came to understanding loan options, getting updates or reviewing final loan details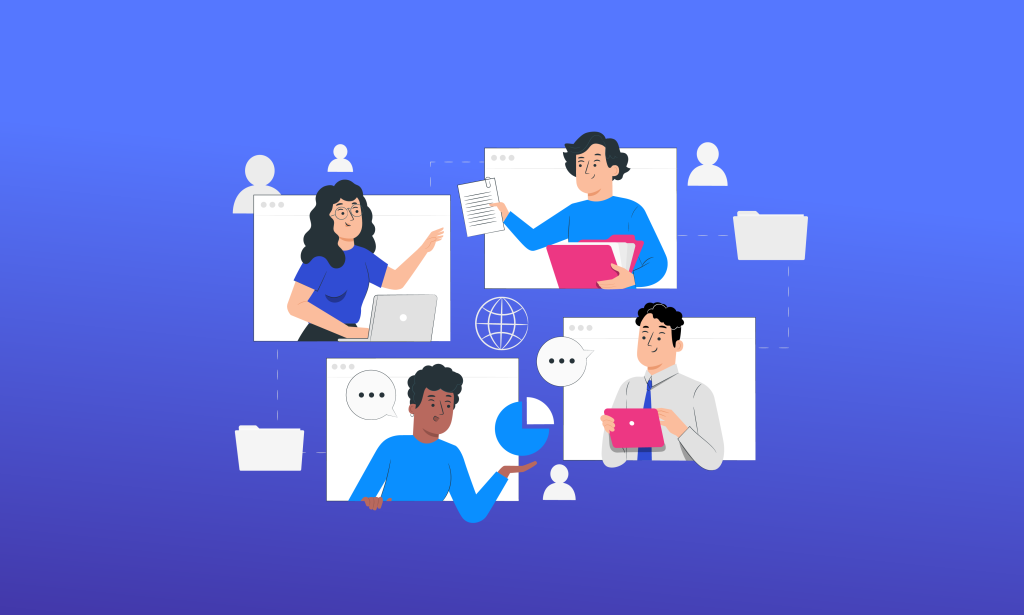 4. Banks Can Only Handle 7% of Products Digitally From End-to-End
Legacy banks are notoriously slow at digitizing the lending process. Banks can only handle 7% of products digitally from end-to-end, leaving institutions vulnerable to the rapidly-growing non-bank competition. The global digital lending platform market is expected to grow to $20.5 billion by 2028, making digitization a top priority for banks.
Legacy systems have a bad reputation in the lending industry. Performance and efficiency decline, making these systems expensive to maintain and vulnerable to security breaches.
5. 61% of Borrowers Used an Online Application in 2020
Online applications and online portals are much more common than they've ever been. Ellie Mae data revealed that:
91% of lenders offer online applications to borrowers
61% of borrowers used an online application in 2020
61% also used an online portal for electronically signing and notarizing documents
Because of the pandemic, one in four lenders reported that their institution was looking to invest in new online technologies while 26% said that they had already invested in new online technologies.
Subscribe to BeSmartee 's Digital Mortgage Blog to receive:
Mortgage Industry Insights
Security & Compliance Updates
Q&A's Featuring Mortgage & Technology Experts
6. Consumers Say Time to Close Is the Biggest Problem With the Mortgage Process
Time is of the essence and even a few days can make a big difference. According to a Finastra survey, 64% of consumers say that the time it takes to close a loan is the most stressful factor in the mortgage process.
A lender's ability to deliver fast turn times on approvals and closings is extremely important to consumers. Borrowers have certain expectations and need to meet real estate contracts or rate lock timeframes to secure a property or afford a mortgage. Finastra's survey found that most consumers expect to close a loan 15 to 30 days after the loan application is submitted and more than one-third expect to close within 3 to 15 days.
7. 70% of Gen Z and 59% of Millennials Say They Would Base Their Lender Decision on a Mobile App Offering
While generations differ in their use of various technologies, the Ellie Mae survey found that younger generations value mobile applications more than older generations. The survey found that 70% of Gen Z respondents and 59% of Millennials said that they would base their lender decision on a mobile app offering.
Mobile apps (63%) and eClosing portals (57%) also had lower adoption among lenders compared to online applications and portals. Meanwhile, a majority of consumers believe they should be able to apply for a mortgage through their preferred device. In a survey by Atomik Research for Wyndham Capital Mortgage, 58% of consumers believe they should be able to apply for a mortgage exclusively via smartphone.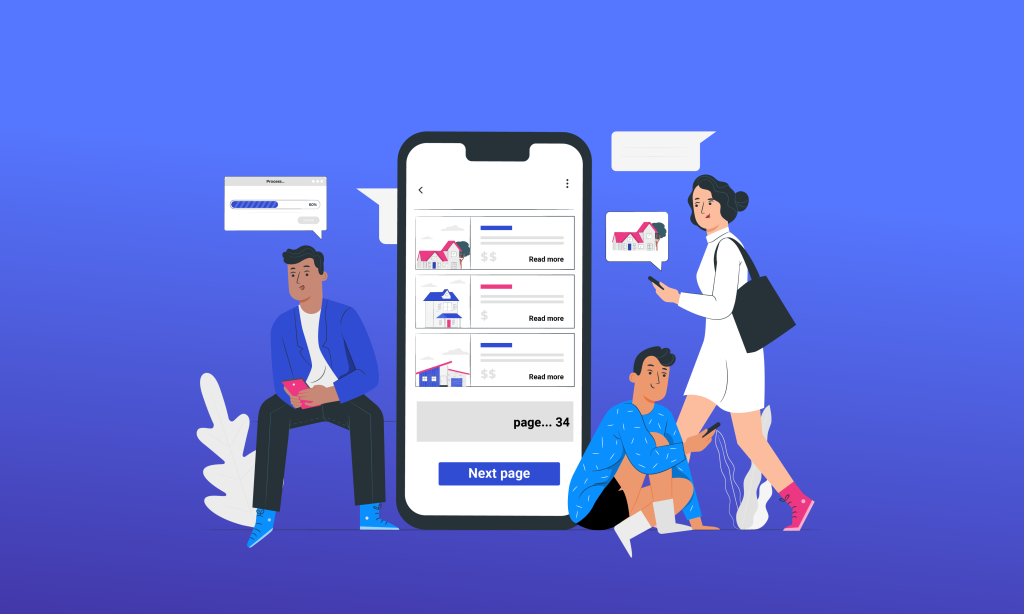 8. Remote Online Notarization Could Save $1 Billion Annually
Not only would remote online notarization save half a million trees each year, but it could save almost $1 billion annually. And if every lender, title company and real estate agent went from shipping paper documents to sending all documents electronically, it could add up to almost $100 million in annual savings.
Remote online notarization is when the signer appears before a notary using audio-visual technology instead of being physically present at the time of notarization. Remote notarization is what makes eClosings and the end-to-end digital mortgage possible; however, not all state laws allow this.
9. 81% of Consumers Prefer to Sign Loan Documents Electronically
Electronic signatures or eSignatures are a legally binding way to get approval on electronic documents with nearly 81% of borrowers prefering signing a loan document online. Electronic signatures can:
Increase turnaround time on a signed document 25x faster than traditional pen to paper processes
Increase customer satisfaction scores by 127%
10. Lenders Predict a 30% Rise in Hybrid Closings for 2021
During the pandemic, more states enacted remote online notarization to allow borrowers to complete a real estate transaction while complying with social distancing requirements. This has caused more lenders to accelerate the adoption of digital mortgage and eClose technology. Some mortgage lenders are predicting a 30% rise in hybrid closings by the end of 2021 as digital mortgages become the new normal.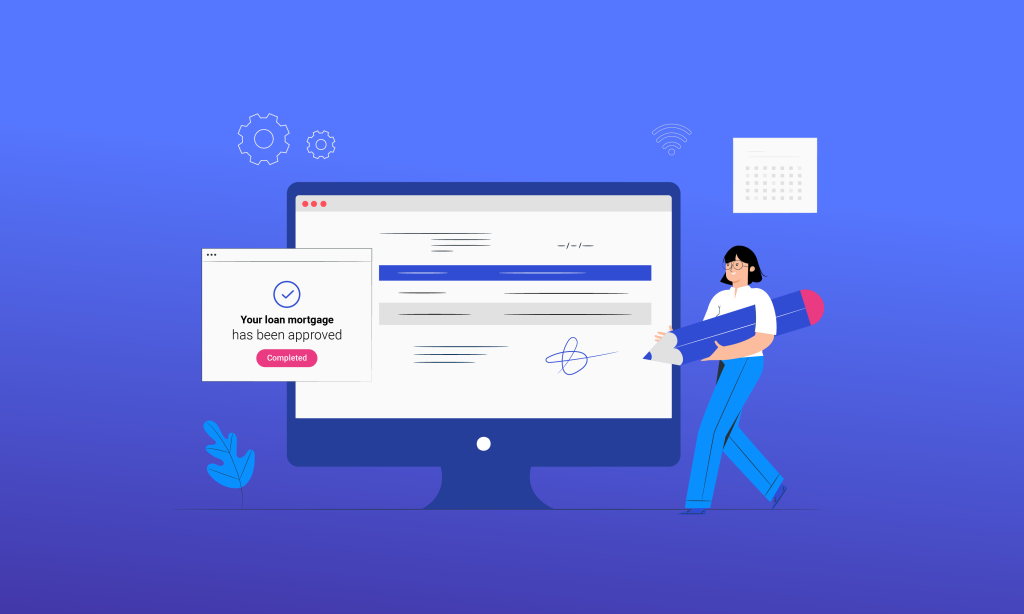 Roundup
Disruption and change have been no stranger to the mortgage industry over the past decade, especially since the start of the pandemic. The shift to online lending platforms and digital tools is allowing fintech startups to deliver a better and faster experience. The digital mortgage has become the expectation and is no longer just a "nice to have" feature.
Learn why lenders are choosing BeSmartee's award-winning digital mortgage technology to meet and exceed borrower expectations.