Revolutionary, unprecedented, groundbreaking… It's hard to find other words to describe the combination of a global pandemic and the technological innovations of the past year. Consumer expectations changed radically with the lockdown restrictions and some companies rose to the challenge, meeting those needs with remote business practices.
Unfortunately, just because a COVID-19 vaccine has rolled out doesn't mean that things are going to return to business as usual. BeSmartee dives into the trends lenders saw emerge with a vengeance last year that aren't going away anytime soon.
Complete Customization
As millennials and future generations enter the housing market, we've seen a major uptick in people who are familiar with how technology can customize their purchases and investments. Considering that you can easily filter results and data through simple dating apps, this new wave of customers will want ways to ensure that the mortgage offers are personalized for their needs.
Providing customers with tools to enter their specific information before solidifying their decision, like situation analysis tools and fully functioning customer-facing portals, is a great way to show them that your company wants to put their needs first.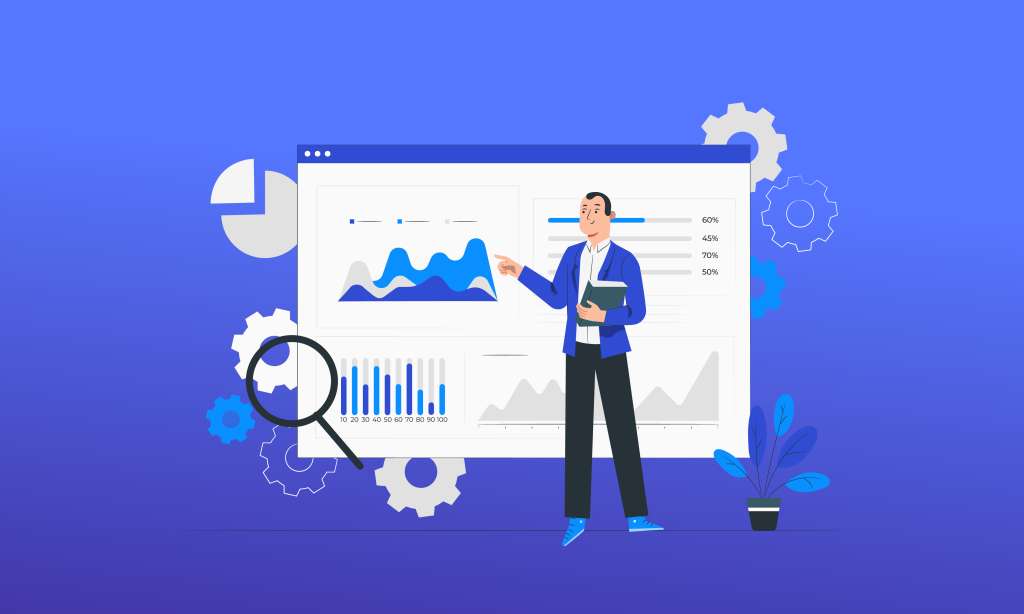 Going Digital
Beginning in 2012 with Virginia passing a law to allow remote notarization, mortgages have been able to be completely digital. No more going in and meeting with a lending officer, bringing huge reams of documents the client spent hours printing out and dealing with slow processing. Clients believe that we are long past those days and would rather deal with lenders who employ cutting-edge technology to speed up their loan process.
To stay afloat in the changing market, lenders need to adopt digital POS technology. You'll need technology that can import financial statements, verify income, and access real-time prices for loans. Ensuring accurate data and allowing customers to import their documents from the comfort of their own homes increases convenience and cuts overhead costs, so you can save your clients, and your business, plenty of money throughout the loan process.
Third-Party Vendors
To streamline your lending process, you'll want to connect with third-party vendors who can take care of specific services, so you can focus on key aspects of your company. By incorporating the technologies of other vendors, you can offer a better customer experience without needing to adopt the technologies yourself.
Building out additional functionality is costly and time-consuming. You need to train your staff to work with the new technologies or hire new employees. Instead, why not turn to companies who have the technology in focus, so you can do what you do best: attract new customers and decrease the time to close?
Third-party vendors are experts within their niche and can provide assistance with:
Regulation and compliance
Calculating fees
Managing and encrypting documents
Remote notaries
APIs
Product analytics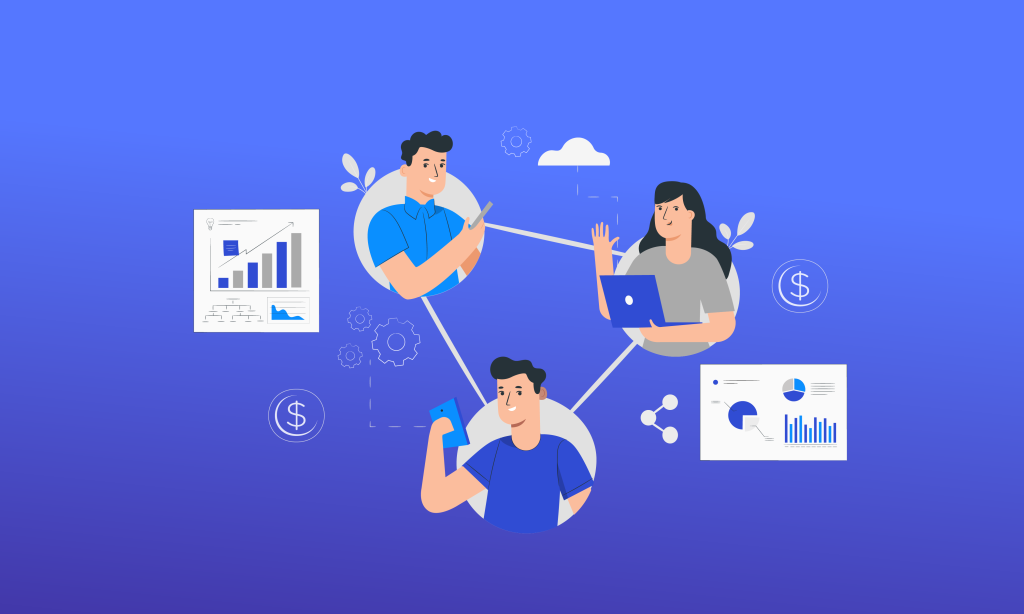 The Power of Automation
As customers focus more on efficiency and speeding up the loan process, your company will need to employ automation to stay ahead of the curve. Automation means that your employees can spend less time manually inputting data or completing routine tasks and more time honing in on your clients.
With automation, you can customize loans for potential borrowers and close deals faster. Plus, you save money with overhead costs. But automation isn't just beneficial for your customers and your company's bottom line, either.
Automation also helps you ensure regulatory compliance. It can be challenging to stay abreast of the ever-changing legal landscape, but automation gives you the assistance you need. Automation doesn't make the types of mistakes that even the most experienced humans can. These processes require an enormous amount of data and cross-verification, something that automation can do instantly and without any errors.
Artificial Intelligence and Machine Learning
One of the biggest hassles of securing a loan is the sheer amount of paperwork involved in the process. Customers can quickly get overwhelmed with everything they need to do to be approved for a loan. Most people have very busy schedules and can't take hours out of their days to write in the same information again and again on different forms.
Subscribe to BeSmartee 's Digital Mortgage Blog to receive:
Mortgage Industry Insights
Security & Compliance Updates
Q&A's Featuring Mortgage & Technology Experts
Artificial intelligence has come a long way during the pandemic and helps by pre-populating the information on certain digital forms. The more information your system can pre-populate, the more time you save both your customers and your loan officers.
Besides pre-populating data, AI and machine learning can perform spot-check analyses for financial worthiness, even without a credit history, in a few minutes that would normally take a painstaking few hours of a loan officer's time.
Digital Wallets
Even before cash became a no-no during the pandemic, it had already been well on its way out the door. People just aren't whipping out their checkbooks either. They want to automate bank transfers or connect their credit cards to digital wallets and stop worrying about messing with cash.
Consumers have been able to connect their bank accounts with apps like Uber for years, and if they find that they can't do the same thing with such an important financial decision like a mortgage, they'll perceive the experience as negative.
Banking-as-a-service or BaaS products are coming into the market and taking customers' hearts by storm. As companies like Stripe lead the way to innovative ways to buy new products, financial institutions will need to adapt if they want to stay relevant in an era of native app support.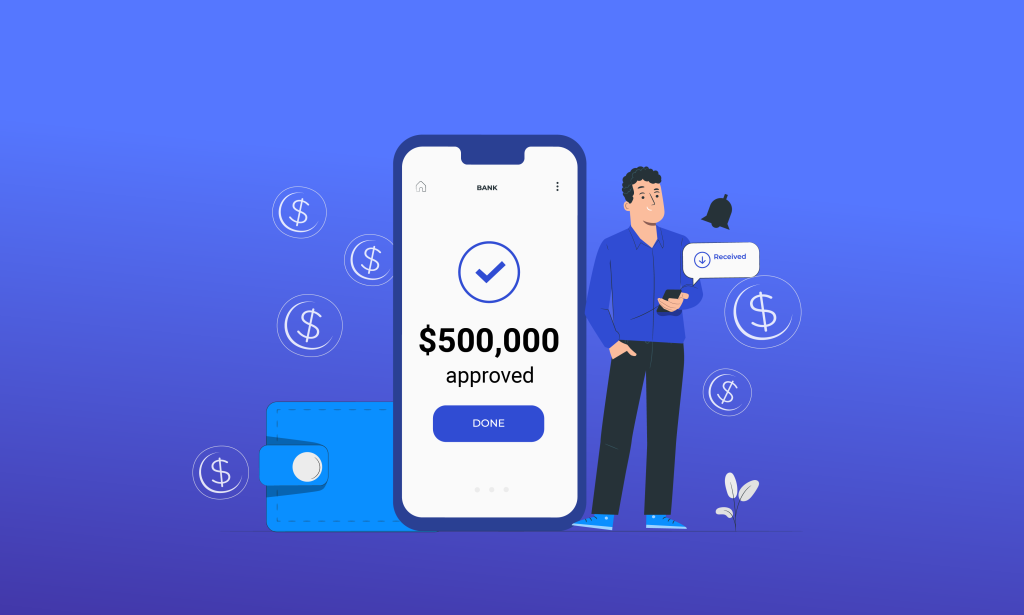 Total Transparency
Traditional banks are notorious for hiding extra fees within their services. Customers are tired of scouring the fine print throughout the entire transaction and being nickeled and dimed the whole way through. They'd much rather deal with services that are upfront about their costs, so clients can make informed decisions about their preferred financial partner.
Blockchain technology is just one example of how technological innovations are moving towards transparency. With blockchain records, every action is immutable and visible to anyone with access. Why shouldn't they be able to see the transactions? No one can alter them after they've been inscribed.
One reason why blockchain is so popular is that in many industries, but especially the lending industry, mortgage officers have to pull information from multiple bodies. Loans can't be approved without verifying information with various organizations and waiting for those communications is a bottleneck that seriously slows down the process.
When the information is completely accurate and available for everyone to see, that communication time is wiped out, and loan officers can proceed in a timely manner. Consolidating information and making it accessible to everyone who needs it is key to speeding up the process and providing consumers with a better experience.
Better Customer Service
Considering that customers prefer digital applications for their loans, you might be surprised to learn that there is one thing they don't want to be digitized: customer service. This isn't to say that clients shouldn't have multiple ways of getting in touch with a company representative, though. Email, phone calls, and live chats should all be options.
However, an increasingly large number of borrowers need help going through the loan process and need to be educated on it as they go. As mentioned above, customers are looking for a more personalized experience that includes improved customer service. Not every customer wants to have to come into their loan officer's building every time they want to talk, but having the option for something more than a cursory phone call is essential.
Additionally, customers appreciate having the tools to make informed decisions at their fingertips. Including online calculators and tools to analyze specific scenarios increase the chances that a potential customer decides to get in contact with your company since they'll know exactly what they're getting.
Roundup
Traditional banking and lending institutions are seeing more and more that customers' expectations are falling in line with technological innovations. The COVID-19 pandemic has only sped up the timeframe for adopting these new strategies and transforming offerings into digital mortgages.
To learn more about why lenders stick with BeSmartee's mortgage expertise to weather the storms of the unpredictable market, call us at (888) 276-1579 or reach out at sales@besmartee.com today.