The words 'digital mortgage' seem to be on everyone's lips lately, and it's no wonder: plenty of people got onboard with the idea during the COVID-19 pandemic and aren't planning to go back to traditional mortgages,even as vaccinations roll out. If you've been thinking that your company needs to step up its digital mortgage game, you've likely been looking around for tools like a mortgage POS.
BeSmartee breaks down what a mortgage POS is and why your company needs a mortgage POS to stay competitive in the lending industry.
What is a Mortgage POS?
Mortgage point-of-sale software, or POS, transforms the lending experience from something time-consuming, obscure and archaic into a modern, transparent process. It allows borrowers to be more engaged with the lending process and stay up to date about their status without needing to call a loan officer every few days for a status report.
A mortgage POS allows customers to apply for mortgages from their smartphones or computers by uploading necessary documents through a client portal. From there, they can track their progress by logging into the portal or sending an in-app message to their loan officer, all from the comfort of their own homes.
Now, this isn't to say that loan officers will be out of a job. Their personal touch is still an essential part of the process and no amount of automated technology will be enough to completely replace their expertise and interpersonal skills. But customers want to be able to monitor their progress and apply for a loan from the convenience of their smartphones without being forced to head down to the office.
Mortgage POS platforms also feature integration capabilities that facilitate the underwriting process. Since employees are operating out of a centralized platform, everything can easily be consolidated and accessed. This allows everyone involved to take on a more productive role. Increasing efficiency also means decreasing the time needed to close the loan, something that customers really value nowadays.
In fact, your mortgage POS should offer plenty of integrations to simplify and streamline the loan process from application to appraisal. Mortgage POS can wrangle big data into pre-populating forms and documents to save your employees time and effort when it comes to helping borrowers through the process.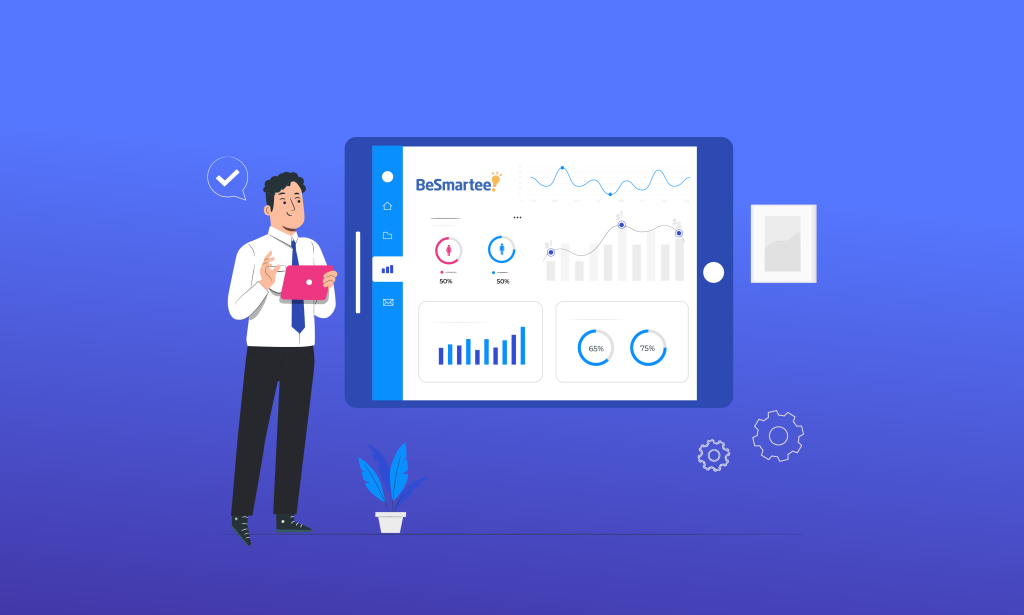 Benefits for Lenders
Clearly, the ability to offer customers remote services during the COVID-19 pandemic was a make it or break it aspect for many companies. However, people had been looking for a better mortgage long before the lockdowns and distance requirements were put in place.
Point-of-sale systems give lenders more control over their data and improve the quality of their loans, something that never goes out of style. Plus, a mortgage POS can speed up the loan process, enabling your employees to generate and pursue more leads in the time it would normally take to close a loan. That's more money in your pocket at the end of the day.
Another benefit is automation. Automation allows your computers to take care of the tedious process of pulling information from one area to another. Not only does this free up your loan officers for other tasks that require a human touch, but it also ensures that you reduce the risk of human error. Human error, especially when dealing in the loan industry, can be extremely expensive for businesses and can ruin your company's reputation.
Automation can also help you stay in compliance with the ever-changing legal landscape in the loan industry. Rules and regulations are constantly in flux, and it can be overwhelming to try and keep up with every change. However, with a mortgage POS, you can enable the software to put up flags wherever a loan might be skirting the line of a new regulation and automatically update itself to help you stay in compliance with everything you do.
Finally, the right mortgage POS can show both lenders and borrowers real-time pricing with accurate fees, so there's no doubt about anything. Neither end needs to worry that the prices are only estimates that may change. Additionally, prices won't change if the borrower wants some time to think about the loan package before making a commitment.
Subscribe to BeSmartee 's Digital Mortgage Blog to receive:
Mortgage Industry Insights
Security & Compliance Updates
Q&A's Featuring Mortgage & Technology Experts
Benefits for Borrowers
Customers have come to expect speed in all of their online transactions. With Amazon able to process an order instantly and usually offer next day shipping, people have just gotten used to the idea that they can complete transactions from anywhere and will be able to track their status too. Luckily, mortgage POS makes it easy for borrowers to upload their documents and submit an application.
Regardless of where they are or what kind of device they're using, all a customer needs is internet access and a screen. Plus, with a client portal, they'll be able to monitor their progress through the lending process and utilize any tools you offer to calculate the amount of money they can afford to pay every month or how long they should set their loan terms for.
Automation also plays a role for borrowers. When applying for a loan, they don't have to wait days to hear back about their acceptance since mortgage POS tools can automatically run credit checks on borrowers in just a few minutes. Plus, they can import essential documents like bank statements and verifications of income and employment which simplifies the process and makes it faster for borrowers to complete.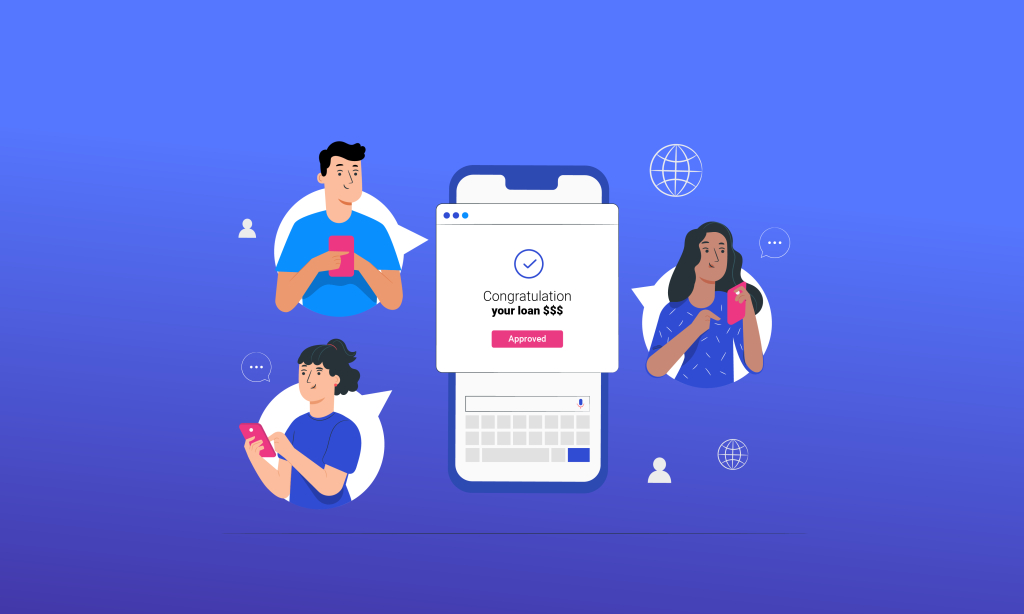 Do You Want to be Able to Service the Growing Millennial Market?
Millennials are one of the largest groups of people currently looking for loans. They will only increase as the years go by and future generations are even more oriented toward fast results and digital experiences, so lenders are learning to quickly adapt to the demands of the millennials. A report from 2018 showed that customers prefer for their loan process to take under 10 days.
Considering how much time has passed and how much more impatient consumers have gotten, your company will need to prioritize speed and accuracy in order to continue to compete in the loan marketplace.
Millennials usually prefer to be able to do things from wherever they like. They generally prefer not to make phone calls and are less inclined to come to someone's office for a meeting. Instead, they'd rather text, email, or send messages to get more information about the lending process and where their application currently stands.
Client portals also enable your company to host a variety of tools to let savvy borrowers perform some calculations about their loan before they decide to go with your company. This is a crucial part of appealing to Millennials since they also want to be free to do their own research. Millennials are fairly untrusting of large companies with black box processes, so by making your lending experience completely transparent, you'll stay competitive in the growing millennial market.
Do You Want to Stay Relevant in 5-10 Years?
As we mentioned above, Millennials aren't an aberration that will disappear in a generation. Beginning with Gen Z, people will be raised on technology and automation. Companies like Google have set the bar for online expectations, so your business will need to start embracing the digital age or, in a few years, you'll no longer be relevant.
The combination of Millennials' growing digital expectations and the required social distancing from the COVID-19 pandemic may have thrown lenders into the deep end, but it's a sink or swim situation, and a mortgage POS is the lifeline your company needs to keep your competitive edge. Plenty of companies have already begun exploring the benefits of a mortgage POS and other digital tools for lending, and you'll need to as well if you want to stay afloat.
Roundup
Quicken Loans rapidly rose to fame as one of the first big-name companies to provide a mortgage POS to satisfy their customers with a digital experience. Other large banks such as Chase and Wells Fargo are also providing similar services to stay competitive in the growing digital marketplace.
Learn why lenders turn to BeSmartee's mortgage expertise to stay up to date in the latest mortgage industry trends by calling us at (888) 276-1579 or reaching out to us at sales@besmartee.com today.