Customers love the power of having options. The ability to choose how much interaction they have with their loan officer is appealing to all segments of the market. Digital mortgage platforms cater to both borrowers who would rather go through the process of obtaining a loan themselves, as well as borrowers who prefer the step-by-step assistance of a loan officer.
BeSmartee dives into how a digital mortgage platform benefits customers and your company by offering choices, simplifying the loan process, automating manual tasks and reducing overhead costs.
How a Digital Mortgage Platform Benefits Customers and You
As millennials age and become the largest cohort of customers looking into taking out a loan, businesses have increasingly found that they need to take steps to cater toward their needs and desires. Luckily, most of the things that millennials want involve increased efficiency which helps your company too.
Millennials are increasingly likely to want to buy a home, or multiple homes so they can rent one out for extra income. Whether they are tired of renting and want to put down roots or they believe that having an appreciating asset is the best way to prepare them for eventual retirement, millennials are looking to become homebuyers.
On the whole, one of the biggest ways that millennials differ from previous generations is their inherent expectation for personalization in their shopping experiences. That extends to their loan shopping experiences as well.
As more and more segments of various industries have incorporated digital platforms to collect data about their clients and analyze it to provide customized services and advertisements, millennials have come to expect that the businesses should cater to their needs, and they shouldn't settle for anything less.
There are plenty of ways that a digital mortgage platform can benefit your business and your clients. We explore some of the main benefits that your company will realize soon after switching to a digitized experience in the sections below.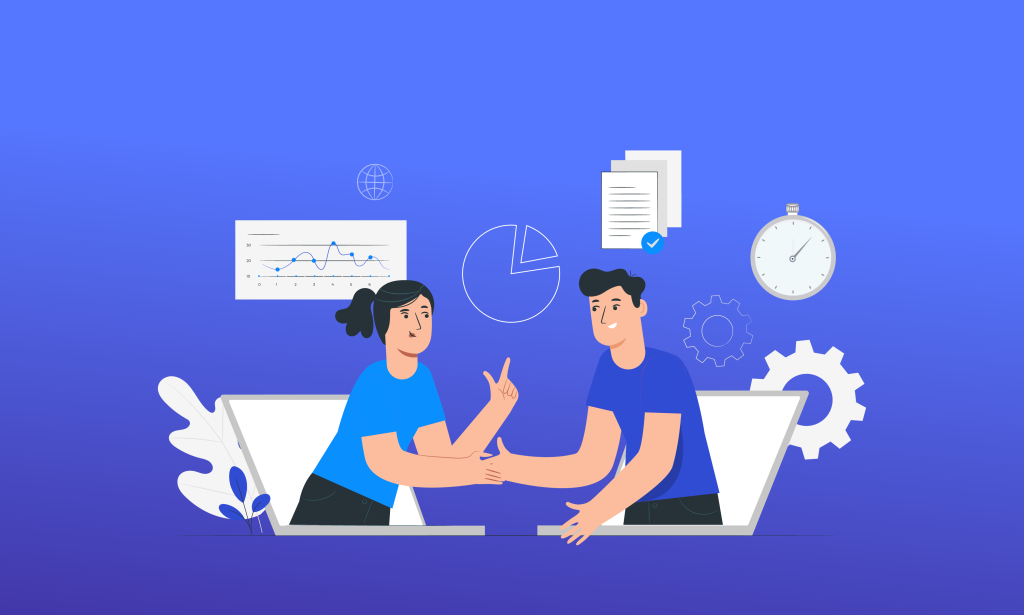 What Millennials Want
Millennials have become accustomed to businesses that work like Amazon, where all of their options are fully explained online. Instead of printing out their documents or tracking them down, customers would rather digitally upload their information to a mortgage company for loan evaluation.
When businesses are completely digital, they also keep detailed records of previous transactions by consumers. This reduces the time and effort spent finding documents by transferring customer financial information in and noting their previous transactions to facilitate a faster loan experience. Instead of starting from the top, this allows clients to bring their data into the new transaction and enable a faster evaluation.
Reduce Risk
One of the biggest risks involved in traditional loans is the manual entering of information, especially when the forms start to pile up. Even the best filing system in the world can't stop the likelihood of simple human error from entering the equation. With a digital mortgage platform, human error is significantly reduced through automation.
Digital mortgage platforms will populate forms with data pulled directly from uploaded documents, ensuring that the information stays true to the original, no matter how many places it is copied.
Additionally, regulations in the mortgage industry are constantly changing, and it's challenging to keep up with them. By utilizing new technologies, you can check your loans automatically to keep everything in line with local and federal legislation. Digital mortgage platforms can flag certain transactions, pieces of information, or documents within loan packages based on the state your business operates in and federal laws.
Increase Speed
Taking borrowers and originators from application to appraisal in minutes is no longer a pipe dream. Utilizing digital tools, your company can save everyone a lot of time. Instead of making customers wait for days for their evaluations, a digital mortgage platform can speedily consider the information and automatically send them updates through an online portal, alerting them to changes in their loan status.
Besides improving customer experience, the time saved can benefit your business. Your loan officers can spend that extra time from closing loans in a timely manner by chasing down new leads, checking on existing customers, or answering questions from clients who want more of the human interaction through their process.
Subscribe to BeSmartee 's Digital Mortgage Blog to receive:
Mortgage Industry Insights
Security & Compliance Updates
Q&A's Featuring Mortgage & Technology Experts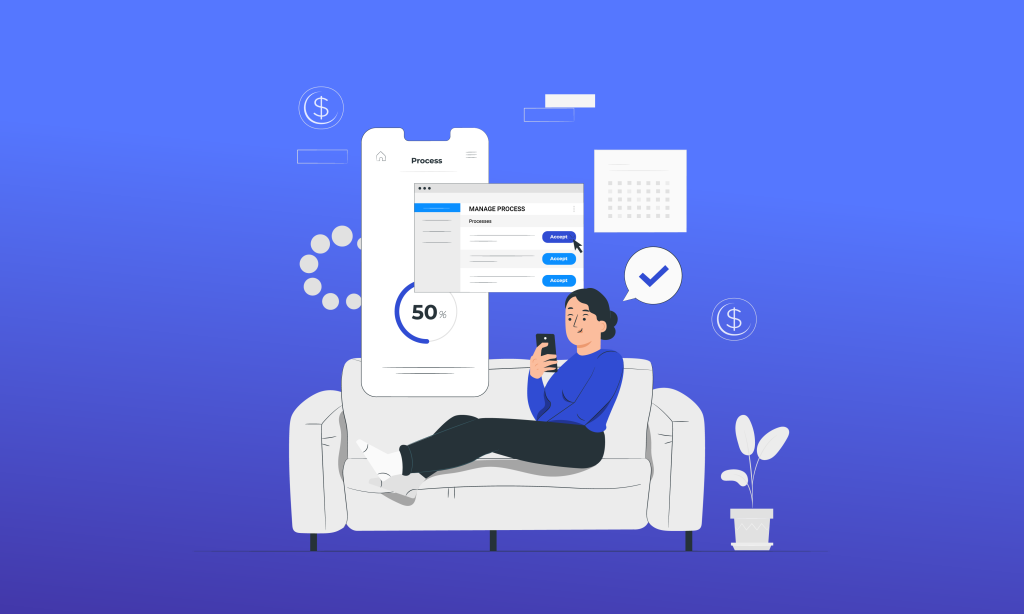 Decrease Overhead Costs
Customers are always looking for ways to pay less for services and loans are no exception. In order to maintain your bottom line and appeal to millennials looking for a cheaper loan, you'll need to find other ways to cut costs. Digital mortgage platforms allow your business to decrease overhead costs by simplifying and speeding up the loan process.
With the technological advances in digital mortgages, businesses of all sizes can deliver an improved customer experience and reduce their overhead costs, all without letting any of their staff go, so they can continue to grow market share. As you drive down costs, you can afford to offer loan packages for less without diminishing profits — a win-win for both you and your customers.
Increase Transparency
Many customers nowadays have never taken out a loan before and don't understand how the process works. This can be intimidating for first time borrowers, especially since millennials specifically are wary of large financial institutions conducting business behind closed doors. With digital mortgages, however, you can make it easy for them to see what you're evaluating and how the loan process works.
In addition to providing multiple channels for customers to contact loan officers — like Live Chats, Chat Bots, email and phone lines — offering comprehensive videos, tutorials or links to websites explaining the process, is a great way to keep customers in the loop about what everything means. Tech-savvy millennials often enjoy doing their own research, so give them the tools they need to learn without relying on talking to another person.
This also makes it more convenient for customers who work long hours or have busy schedules since they can learn on their own time instead of trying to schedule a meeting during normal business hours.
Stay Competitive
Understanding how machine learning and artificial intelligence is leading the way in the future trends of the lending industry is essential to stay competitive. With more and more customer data available, you'll need a platform that can accurately collect and assess that data to ensure you are offering your clients the optimal loan packages in a timely manner.
Automated workflows aren't the only way that artificial intelligence is making your life easier. Evolving interfaces simplify the work on both ends and innovative ways to collect data make it easier for clients to organize their data and verify everything for their appraisal.
Verification is becoming easier than ever with the introduction and adoption of blockchain. Without delving too deeply into how blockchain works, it provides an immutable record of past transactions. Blockchain transactions must be verified before they are given a block, so to speak, so you know that the data is accurate and no one has modified it since it was originally entered.
As blockchain records are implemented on a wider scale, businesses will easily see information about everything from taxes to property assessments to liens and ownership information. Blockchain further reduces overhead costs associated with verifying information as well as the time spent cross-referencing the data.
Machine learning can also help you stay up to date with your offerings by assessing growing trends within the mortgage industry and evaluating how customers are reacting to them. Implementing these trends might be the difference between customers giving their business to you or another company. Staying ahead of the curve is always a good thing, especially when you have so many competitors.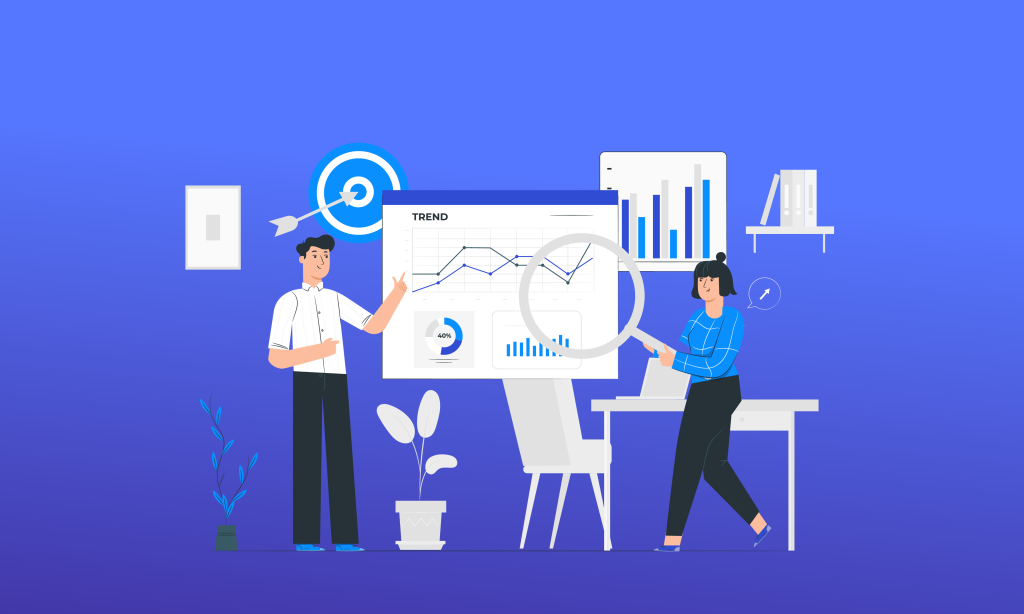 Roundup
Millennials may be the driving force for changes within the mortgage industry, but people of all ages are starting to see the benefits of digital mortgage platforms. They make the process faster, more efficient, and less prone to human error. If you want your business to stay relevant in the changing landscape, you need to get onboard or be left in the dust.
Learn why lenders turn to BeSmartee's mortgage expertise to stay up to date in the latest mortgage industry trends by calling us at (888) 276-1579 or reaching out to us at sales@besmartee.com today.