It's no secret that the mortgage industry has been moving toward digitalization over the past few years. With new innovative technologies, why wouldn't businesses move out of the stone age? However, the lockdown restrictions of the COVID-19 pandemic have fast-forwarded that conversion, and there are no signs of this trend stopping.
Users have come to expect certain digital tools in their mortgage process, and the lack of them can severely reduce customer satisfaction. If you want your company to stay ahead of the curve, check out BeSmartee's analysis of the digital mortgage customer experience.
The Tools to Succeed
According to PwC's recent analysis, there are six digital tools that are associated with increased customer satisfaction during the mortgage process. These tools perform a variety of functions that we'll explain in more detail in the sections below, but there are a few key factors to keep in mind when digitalizing your business:
Speed: Customers have become accustomed to having information at their fingertips. Because of this, you don't want the mortgage process to drag on and on. Speeding things up will help you close more loans and increase customer satisfaction.
Accuracy: There is a lot of paperwork involved in the lending process. It is vital that you protect your reputation and your customers by ensuring that information is entered correctly. Human error can be very costly in the lending industry.
Compliance: Regulations in the mortgage industry are constantly changing, and it's challenging to keep up with them. By utilizing new technologies, you can check your loans automatically to keep everything in line with local and federal legislation.
Convenience: With vaccine rollouts, people may not be required to stay home anymore, but it's much easier for customers to upload documents from the comfort of their own homes than to lug all of the papers into a loan officer's building during business hours.
Security: Your customers want to feel like their confidential information is on a private database. While there's no way to completely exclude hackers, digital mortgage tools should emphasize the security of your customers' personal information.
Transparency: The lending process isn't something they teach in most schools. The vast majority of your customers won't have much idea which steps to take or what you're doing for them. Digital mortgage companies should make the process as transparent as possible and keep customers informed about their current loan status.
With all of that in mind, let's now explore the tools that can improve your customers' loan experiences.
Communication Tools
When your customers have something to say, you need to give them multiple ways to say it. Gone are the days when everyone would go down to the office during business hours to discuss their questions and concerns. Your customers are busy people with busy lives and careers who can't spend hours schlepping down to speak to a loan officer in person.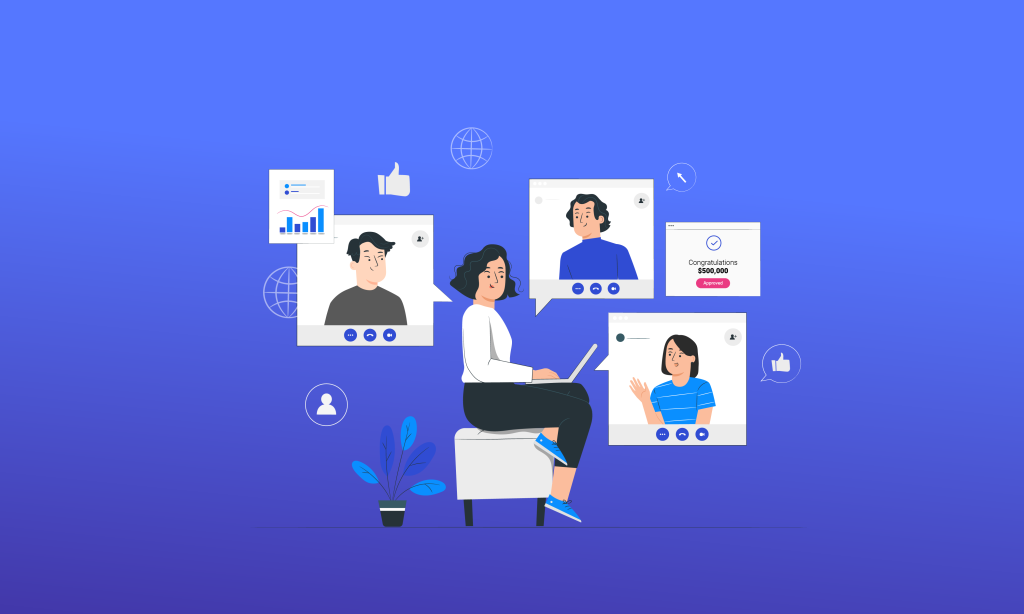 With the popularization of Zoom and other remote options for asking questions, it's never been more important to incorporate tools that let your customers have their answers at any time. Email, live chat capabilities, chatbots, FAQs and phone numbers are all essential ways for customers to get in touch.
Plus, tools like Calendly let you schedule and move meetings with ease, so everyone can find a time that fits their schedule.
Customer Calculators
Customers will want to do their own research before selecting a digital mortgage company. If your website offers constructive and straightforward calculators, they can learn more about the types of documentation needed for a loan and more about the process of getting one. This added value is sure to appeal to savvy borrowers.
Having convenient calculators for discerning clients doesn't just enhance their experience; it saves your loan officers time and energy too. Informed customers are less likely to have unproductive meetings. Once a customer has done their research and gets in contact with your company, they're much more likely to stick with you.
Additionally, providing customers with tools like calculators allows them to choose the type of loan experience. They can have a hands-off experience and do most of the work themselves or choose to have a loan officer walk them through each step of the way. This type of customization is very appealing for all types of people.
Customer Portal
Customization is the name of the game here. Customers want to see that they are being taken seriously as an individual and that their personal, unique concerns are being heard and addressed. Client satisfaction improves when people aren't just another numbered account.
However, convenience is an important factor too. With customer portals, you can give customers the ability to track their loan status, upload documents, contact their loan officers with questions, and learn more about the lending process all from their phones or desktops.
Subscribe to BeSmartee 's Digital Mortgage Blog to receive:
Mortgage Industry Insights
Security & Compliance Updates
Q&A's Featuring Mortgage & Technology Experts
Planning Tools
Taking out a loan is often a big deal for customers, and they'll need help figuring out a payment schedule that works for them and your company. Planning tools can calculate the amount they can afford to pay per month while factoring in routine expenses such as rent, groceries, childcare, or other necessities.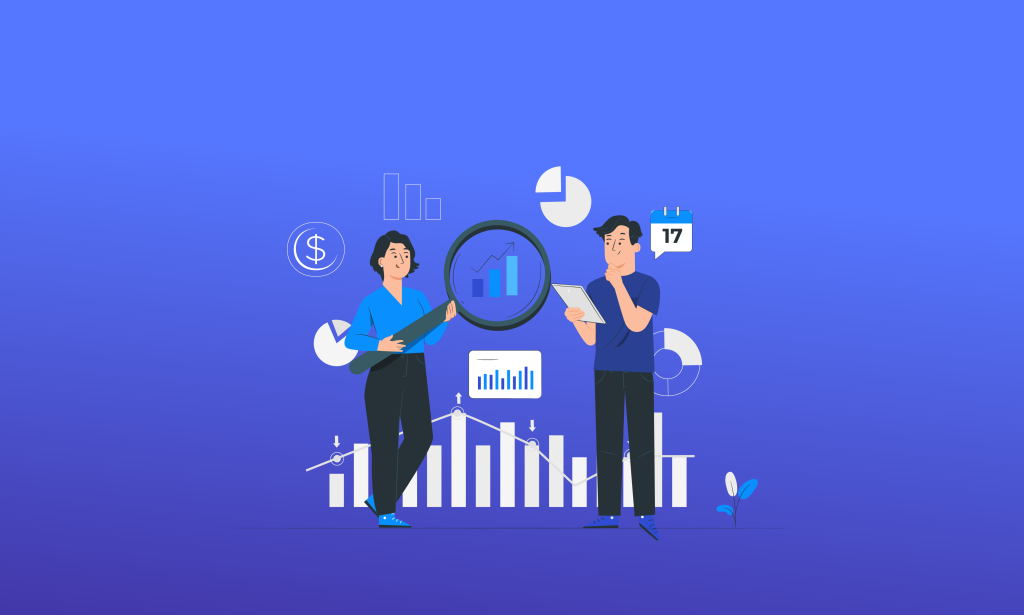 If you're looking for a tool that will cover the lending process from end to end, check out our mortgage POS. BeSmartee is the only third-party POS that can take your borrowers and originators from application to appraisal in minutes by using big data, process automation, and a complete MLO portal to manage it all.
Educational Tools
Most of your customers nowadays will be almost totally ignorant about the lending process before needing their first loan. Many customers want and need someone to help them through the process and bring them up to speed on which documents they need, how long the process takes, and what to expect throughout.
These can be short videos explaining the loan process, links to helpful websites, or other ways for customers to learn more about what they need. Of course, all of the tools in the world can't replace the human touch. Some customers will want a loan officer who can take the time to explain aspects of the loan in greater detail, no matter what kinds of educational tools you have.
Document Management
Like we mentioned before, the paperwork for a single loan application is immense. You need a powerful tool to organize files and documents, alert you when customers are missing key documents, track the status of their uploads, and automate informational input.
Automation is one of the best innovations in the mortgage industry. It helps ensure accuracy, speeds up the process, and reduces overhead costs. It reduces human error by automatically populating fields with information pulled from additional related documents. Plus, loan officers don't have to toil away for hours manually entering data anymore since it will automatically cross-populate.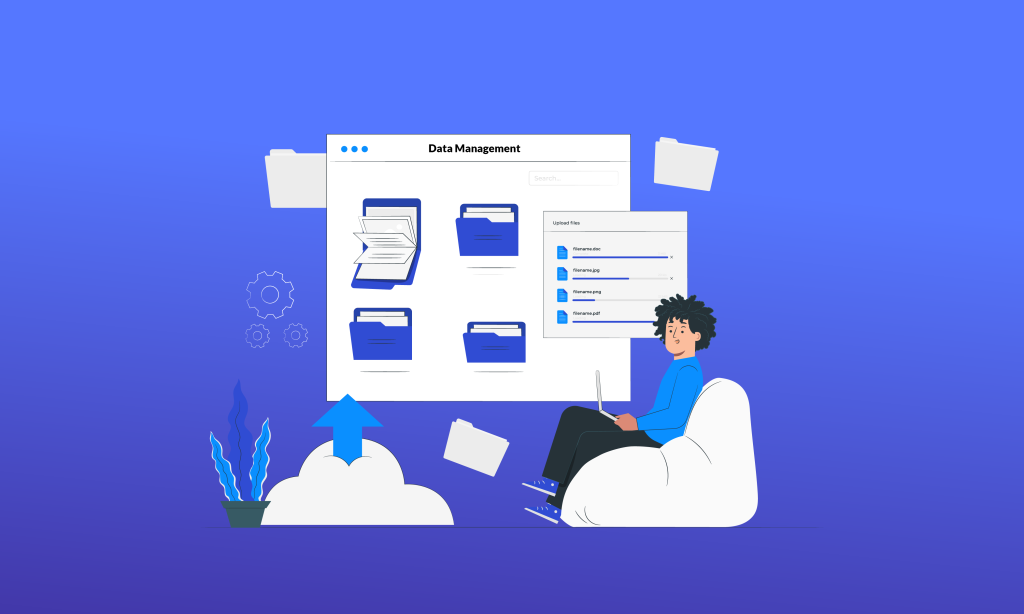 Good document management allows clients to input all of their personal information so that their loan officers can create a personalized pricing package in minutes. Loan officers can quickly scan through numerous documents to deliver customized advice that borrowers don't have to wait for days to hear.
A Word of Caution
It's easy to get sucked into all of the new capabilities in the digital mortgage process, but you should also remember that digital tools are there to augment your employees, not replace them. Customers will still need to work closely with a loan officer, no matter what types of artificial intelligence you have at your company's disposal.
No chatbot will ever replace the expertise and experience that a human brings to the table. Customers want more options, more convenience, and more value, but that doesn't involve removing the charisma part of the equation.
Roundup
Enhancing your customer experience is the best way to build long-term relationships with your customers and attract new ones. Once you've incorporated the tools above, you can check out our article on digital mortgage sales tips to increase your business.
Learn why lenders leverage BeSmartee's mortgage expertise to improve the quality of their digital mortgage customer experiences by calling us at (888) 276-1579 or reaching out to us at sales@besmartee.com today.