While the COVID-19 pandemic is far from over and the Delta Variant poses a renewed threat to people, America decided to reopen businesses anyway. Many states and counties have relaxed or gotten rid of their quarantine rules as more and more people consent to be vaccinated. Some places, like Los Angeles, have reinstituted mask mandates, but the economy won't be waiting and people have already gone back to work.
However, there are some aspects of behavior and expectations developed during the pandemic that don't seem to be going anywhere anytime soon. Businesses can't view everything as a temporary reaction anymore and will need to accommodate these new practices and ideas to benefit their employees and customers or risk becoming obsolete in the future.
BeSmartee jumps into these lessons learned during the global pandemic and how you can apply them to your credit union, bank or non-bank lending institution.
The Work Environment
The vast majority of businesses were forced to let many workers go or to have them work from home in compliance with the lockdown restrictions across America. Now that vaccinations have become widely available, many offices are cautiously opening up once more and bringing their staff back in. However, things aren't as simple as opening the doors.
Most workplaces have worked to redesign the space or stagger the number of staff members inside at any given time to encourage social distancing and proper hygiene. This might include adding plexi-glass to separate spaces, moving desks farther apart, seating people with gaps between them and increased cleaning practices to disinfect equipment.
As we've seen, even vaccinated people can be at risk for becoming sick or spreading COVID-19. Many meetings are still held remotely and plenty of buildings encourage temperature checks or other ways to verify employee health. Even in areas without the mandate, some companies are asking that everyone continue to wear masks, vaccinated or not, to help others feel more comfortable.
Given how expensive, and potentially risky, opening up larger businesses still is, many companies have opted to stay mostly remote. This may not be a temporary measure, however. With the boom in remote technologies for communicating, monitoring employees, sending information, and working together while apart, plenty of companies are considering installing a permanent hybrid workforce solution.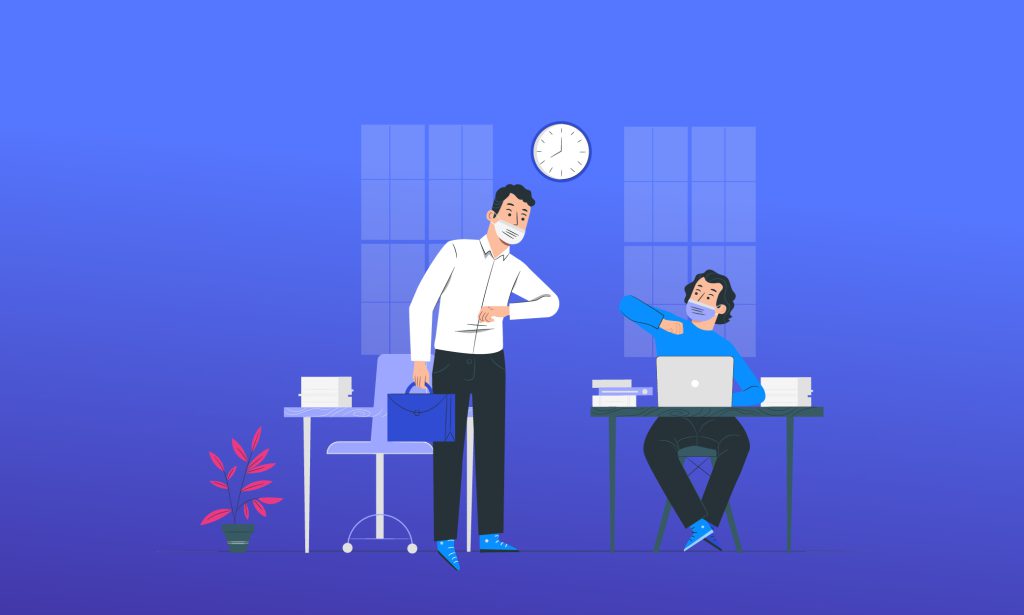 This might include asking people to come into the office once or twice a week for company wide meetings or for teams to meet in person once a week to brainstorm ideas and work together in person. It might mean staggering personnel so that the office never has more than half or a third total capacity inside during a shift.
It does, however, involve a discussion with current employees involving their evaluation of their performance in their role over the past year and a half. Has their performance suffered? Do they think it would be beneficial to return to the office? If the answers are no, companies may choose to only ask certain roles to return to the office and have others be permanently remote.
Finding and Keeping Talent
Very few times in history have required as much of workers as the COVID-19 pandemic. The ability to wear many hats and be incredibly adaptable separated the truly talented talent of a company. These are the people who quickly created home offices and took the new changes in stride.
However, not everyone benefited from such an arrangement. As people were forced to work remotely, some demonstrated a lack of training in certain areas or the inability to still connect with people through technologies like Zoom or Slack.
The pandemic required people to stay on their toes and make things work. As office spaces open up again, many people have been wondering which skills will remain important.
If nothing else, during the pandemic, people have learned to value their mental health and the work-life balance required to thrive. Some people have seen that working from home is actually easier for them than going into the office and are looking for remote-only jobs now. People are taking their outside lives more seriously, instead of being willing to just adapt to job expectations.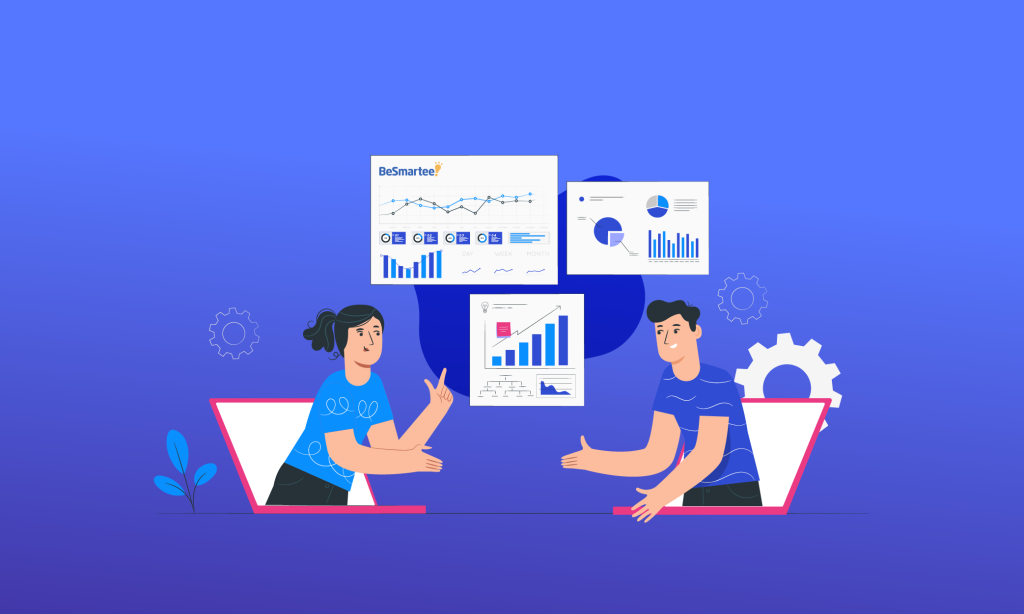 Credit unions have needed to sit down and consider roles in a new light:
Can they be performed remotely and, if so, how effectively?
Is it a matter of finding the right person or does the role require additional tools?
What are the costs and benefits of those tools?
Could the role be more productive remotely with those tools than it ever was in-office?
In many cases, companies are finding that meetings and teamwork can easily be done from home.
Subscribe to BeSmartee 's Digital Mortgage Blog to receive:
Mortgage Industry Insights
Security & Compliance Updates
Q&A's Featuring Mortgage & Technology Experts
Credit Union Member Expectations
COVID-19 hasn't introduced anything new in the realm of member expectations, but it has certainly amplified some ideas that have been building for a while. These ideas mainly involve adopting new technologies that people were more hesitant about prior to the global pandemic. We look at some of the strongest pushes among customers looking for loans.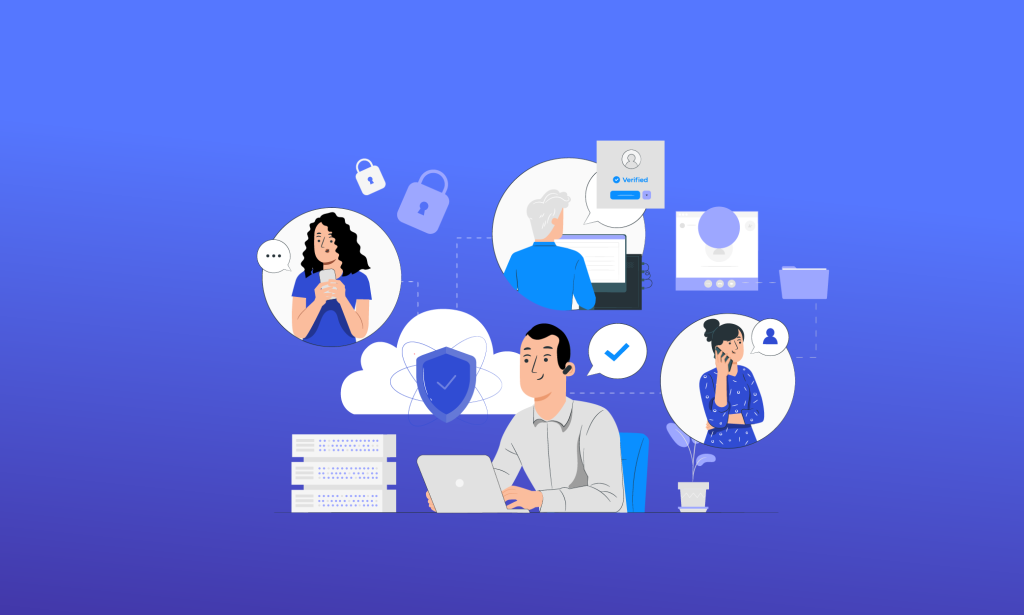 Digital Preference
The convenience of applying for a loan over the internet can't be overstated. Now, internet-based loan applications also offer safety, the ability to avoid in-person meetings during a risky pandemic, and receiving constant updates on their loan status through an online, mobile-responsive member portal. All of these benefits crystalized into a market audience that doesn't want to go back to the way it was before.
Credit unions who hadn't found the time or inclination to make their services available online suddenly had motivation in spades. Now that members have become used to connecting with loan officers via text or chat and having the ability to upload their secure encrypted documents online, they won't be so willing to go back to the tedious process of printing everything out.
Digital Mortgages
To comprehend digital mortgages, one must first comprehend traditional mortgages. Customers and loan officers, in particular, find certain features to be aggravating. Everything comes down to time and money in the end. A traditional loan can take up to a month to close, necessitating many in-person meetings and costing the lender about $3,000 to produce.
Digital mortgages, conversely, offer a slew of advantages to both lenders and borrowers, including shorter processing times and lower overhead expenses for lenders. And when lenders don't have to spend as much to make the loans, borrowers don't have to pay as much to get them.
It's essentially a win-win situation for all parties concerned.
Members can avoid having to walk into a loan officer's workplace or drop off a worksheet by using technology to expedite encounters with borrowers, streamline data input, inspect and compare loan packages, execute credit checks rapidly and verify payment methods with banks. Switching to a digital mortgage experience may improve revenues for lenders while lowering expenses for borrowers, resulting in a good situation for everyone.
Prioritization
In terms of strategies, the pandemic has shown many lending businesses some of their worst fears. Businesses can move forward with new understandings about how people react in extreme circumstances and how they can continue to find new clients and cater to their needs.
However, instead of waiting for changes and adapting to them, lending institutions are seeing that they need to think ahead, anticipate changes and strategize for them first to stand out from the wide sea of competitors.
At the moment, customers are prioritizing:
Cashless transactions
Online interactions
Transparency of the lending process
Convenience
Overall expediency
With the exception of transparency, these can all be mostly achieved by switching to a comprehensive digital mortgage experience. By adding customer updates and informational sources about the lending process, you can help your customers educate themselves and stay in the loop about their pending loan appraisals.
Roundup
The COVID-19 pandemic took most people by surprise with its speed and intensity. Most, if not all, decisions made during the past year and a half were reactionary; trying to keep up with new regulations and health concerns.
While we're not out of the woods yet, credit unions now have the opportunities to make proactive decisions about the future and which aspects of pandemic life to incorporate for the long run.
Learn why credit unions leverage BeSmartee's mortgage expertise to complete their digital transformations today.