The pandemic forced many mortgage businesses to shift to a virtual workforce while continuing to conduct business safely with borrowers. At the same time, the industry experienced historically low interest rates and an increase in loan volumes. This caused many lenders to reassess their tech partners and how they leverage new technologies as well as the systems and tools they relied on.
Lenders realized that digital mortgage capabilities are no longer an advantage — it's a must to remain competitive in today's mortgage industry. However, this also means having the right tech partners to stand a chance against the competition.
We've reviewed the top digital mortgage lenders of 2021, but we wanted to dive a little deeper and discuss what tools and technologies make these digital mortgage lenders the competition to look out for.
Guaranteed Rate
Top digital tools:
GRaffordable loan finder tool – A mortgage calculator that gives borrowers 24/7 access to customized real-time rate and payment information and the ability to select the loan product that best suits their needs.
Transfersafe imaging system – Borrowers can securely upload documents and financial statements in one location while automation tools then allow for digital verification of data with automated bank statements, income and tax return gathering.
FlashClose platform – This platform enables e-closing and hybrid closing capabilities. Using a webcam, documents are e-signed and a licensed remote notary can complete the notarization. The hybrid option allows borrowers to review and e-sign the majority of documents ahead of time and complete the notarization process in person.
Guaranteed Rate was an early adopter of digital mortgage technology. The lender's digital mortgage experience was created with convenience and efficiency in mind, allowing borrowers to complete the entire loan process free of human contact, even through closing.
Ally
Top digital tools:
Quick, online preapproval – Borrowers can get a personalized quote and a pre-approval letter online in as little as 3 minutes. The letter can be modified by borrowers to tailor the down payment or purchase price to their offer.
Complete the application and manage documents online – After locking in a rate, borrowers can start the online application, upload and submit documents and sign disclosures.
Ally bank app – Borrowers can verify assets, confirm employment, pay for an appraisal, view a to-do list and track the status of their loan from any device.
Ally Home, the mortgage division of Ally Financial, offers a convenient digital mortgage process up until closing when everything is signed and finalized in person. The lender also offers mortgage calculators to determine affordability, mortgage payments and a refinance calculator. Ally also closes on mortgage loans 10 days faster than the industry average.
NOVA Home Loans
Top digital tools:
Complete digital application from any device – The online mortgage application can be completed from any device in as little as 15 minutes. Borrowers can upload documents, e-sign disclosures and track the status of their loan.
Automation technology – Using smart automation, NOVA Home loans can automatically run credit using intelligent workflow rules, verify income and employment and use automated underwriting (AUS) to enable instant conditional approvals.
Online collaboration tools – All parties involved in the closing of the loan can easily collaborate through email, text or an embedded chat. Co-browsing capabilities allow the loan officer to view and navigate the borrower's screen while the borrower watches the live navigation.
NOVA Home Loans is a trusted, top-100 mortgage banker based out of Tucson, Arizona. NOVA has been in the lending business for over 30 years and has embraced innovation and digital mortgage technology to stay competitive and give borrowers a seamless mortgage experience.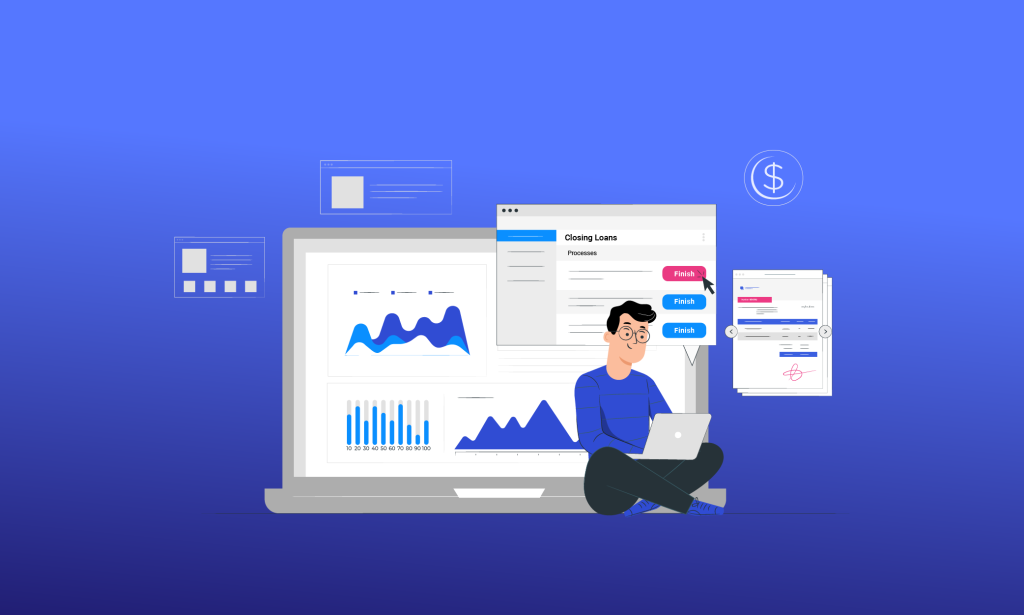 Network Funding, LP
Top digital tools:
SIMPL Mortgage application – Borrowers can manage the entire loan process from the SIMPL app — from application, document upload, account sync and e-signatures — all from their preferred device. The mortgage application can be completed in as little as 10 minutes and well-qualified borrowers can get an instant pre-qualification letter.
Smart automation – Automated assets and employment verification, credit pull and underwriting in 24 hours or less.
10-day close – Borrowers can get an appraisal in four to five days and close in as little as 10 days.
Network Funding, LP is a privately-owned residential mortgage lender and a big driver of mortgage technology. Network has closed in as little as 10 days on some mortgage loans and during a hot housing market, had underwriting completed in 24 hours or less, making this lender a force to be reckoned with in the mortgage industry.
loanDepot
Top digital tools:
Subscribe to BeSmartee 's Digital Mortgage Blog to receive:
Mortgage Industry Insights
Security & Compliance Updates
Q&A's Featuring Mortgage & Technology Experts
mello smartloan – loanDepot's end-to-end digital mortgage application. All required documents are pulled directly from instant data validation sources and/or stored in a secure portal.
Automated title examination – Title examination, which could typically take days to clear, could take only three hours thanks to automation which eliminates the need for internal resources to review and approve.
eClose or hybrid close – The digital closing process can be completed in as little as an hour.
loanDepot customers can enjoy a fully digital mortgage experience thanks to the lender's mello smartloan technology, allowing some borrowers to close in as little as eight days. loanDepot's automation technology can also identify significant time-and-cost-savings within minutes.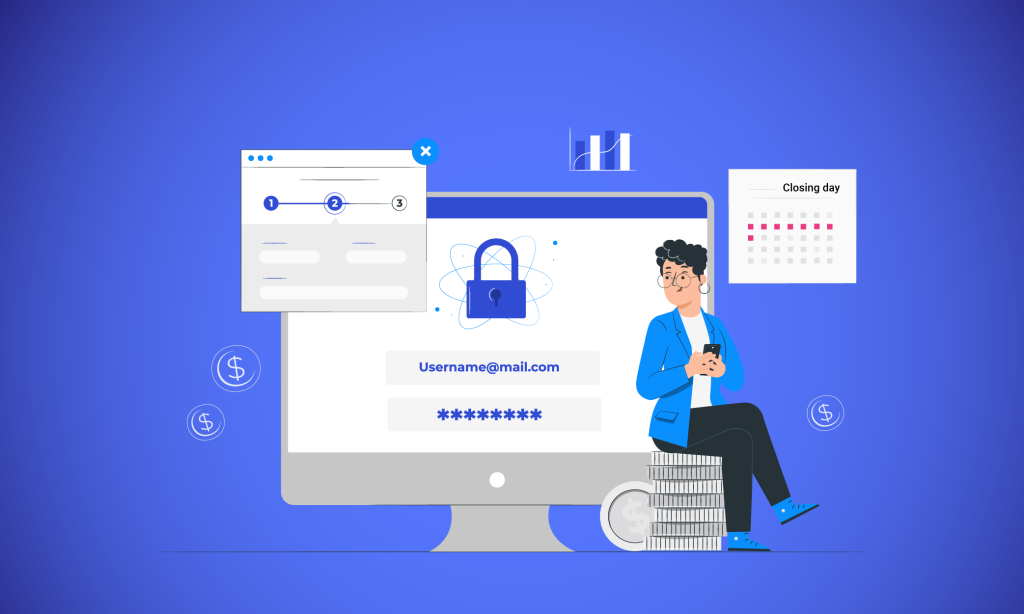 Rocket Mortgage
Top digital tools:
Streamlined application process – Borrowers can complete the application online. The app can also sync with borrowers' bank accounts for better accuracy and borrowers can e-sign the loan application and track the loan status.
Rocket Pro Insight – Technology platform providing real estate agents real-time updates on the status of their clients' mortgages. Through the website and mobile app, real estate professionals are able to see where each loan is in the process, the terms of their clients' loans, if additional documentation is needed and when it will close.
Instant online preapproval – The lender offers a "Prequalified Approval," which assesses credit only, or a "Verified Approval" that involves an evaluation of borrower income and assets.
Rocket Mortgage is America's largest mortgage lender and aims to simplify the home financing process using innovative technology. As well as offering an online application, the lender has on-demand support from top mortgage professionals.
LoanMonkey
Top digital tools:
Instant online approval – LoanMonkey clients can get pre-approved within 10 minutes and download a printable certificate. After completing the application, borrowers can get an instant underwriting decision. Borrowers can also learn if they have any condition(s) cleared on the spot.
Paperless process – LoanMonkey's 24/7 available online portal can sync with borrower banking information all online without borrowers having to upload documents. The application process can take 10 to 15 minutes to complete and borrowers and their realtors can receive real-time loan updates.
Digital signing – In most states, borrowers can sign with a remote notary with no need for an in-person signing.
LoanMonkey provides a simple and transparent loan process to each and every client. The lender's digital mortgage process enables borrowers to close quickly and confidently move forward with purchase contract obligations. Once borrowers set up an account, they can communicate with a loan officer through email, text or the lender's 24/7 online portal.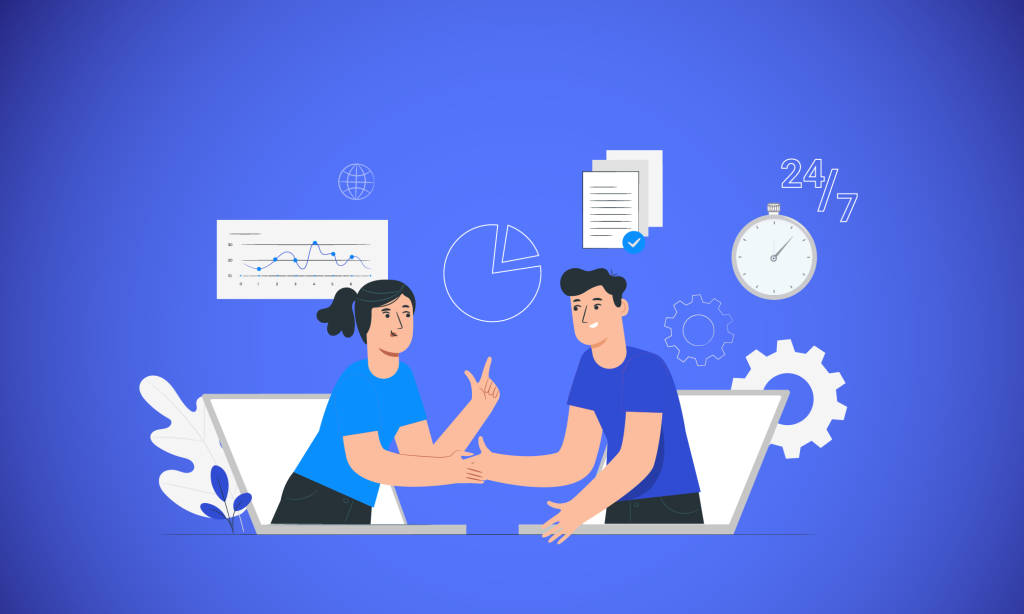 Better.com
Top digital tools:
Instant loan estimates – Lenders are required to provide borrowers with a loan estimate within three business days of submitting the application. Better.com provides clients with a loan estimate as soon as they are preapproved.
Customizable preapproval letter – Borrowers get a fully customizable basic pre-approval letter within three minutes while verified preapproval letters can take 20 minutes.
Hands-on online dashboard – Better.com borrowers can check application status, make changes to their preapproval and chat with experts at any time. The lender also gives customers the ability to make modifications to their preapproval letter and adjust loan terms to suit their needs. A borrower's interest rate can also be locked in from their account. All this happens in real-time.
Better.com offers a completely online process where rates, loan preapprovals and resources are available 24/7 with around-the-clock support. This lender's smart technology automatically looks for and applies discounts to eligible borrowers.
Mortgage Assurance
Top digital tools:
BOLT technology – A digital technology platform which works across all browsers and is responsive to any device.
Full electronic disclosures – Wholesale brokers can import and structure loans as well as send and sign electronic disclosures to consumers.
Automatic updates – Easy loan tracking and its intuitive workflows help guide brokers through the loans from origination to closing.
Mortgage Assurance is a wholesale mortgage lender and is constantly evolving its technology to fit borrower and broker needs. This lender uses the BOLT technology platform to streamline the origination process for brokers. Clients can complete the digital mortgage process from any device and e-sign disclosures, which are then loaded back into the loan file in the BOLT pipeline.
Roundup
The competition isn't slowing down, and neither should you. It's time to re-evaluate your mortgage technology, systems and tools to stand out in the fast-paced mortgage environment.
Need a top-rated tech partner to scale your mortgage business? BeSmartee is here to help!