The "us against them" mindset between banks and fintechs has finally evolved. Nearly nine in 10 Americans now use some sort of fintech app to manage their financial lives. Considering fintech is more widely used now than social media, a partnership can no longer be overlooked.
Big banks and regional community banks are taking a more consumer-centric approach toward the creation of products and solutions for customers. By partnering with a leading fintech organization, banks can reach more consumers, deliver a better customer experience, and bring their products and services to the next level.
Enhance Services to Better Serve Customers
A partnership between banks and fintech companies allows banks to offer its customers useful tools and features that it wouldn't be able to provide without a significant investment. Incorporating application program interfaces (APIs) allows third parties to add-on solutions that can be integrated with bank platforms. Although customers are engaging with these APIs, banks can still directly interact with their customers, allowing them to meet and exceed customer needs and expectations.
A digital front-end partnership can allow even the smallest community bank to facilitate initial customer authentication, account opening and even loan origination all without the customer having to visit a branch location.
The pandemic also sped up the pace with which banks and customers adopted and embraced new technologies. According to a 2021 Conference of State Bank Supervisors Survey of Community Banks, more than 77% of respondents said that adopting new or emerging technologies was important or very important for meeting customer demand.
Deploy Innovations Quickly
A majority of customers want their financial institutions to respond quickly to their needs with products and services that are tailor-made. An effective bank-fintech partnership can allow the fintech company to quickly deploy emerging technologies at a speed at which the bank would not be able to achieve on its own.
Unburdened by legacy systems and outdated infrastructures, fintechs can launch new products or services quickly and easily. This agility means that fintech companies are better positioned to respond to customer demands, take advantage of new market opportunities or react to any market changes.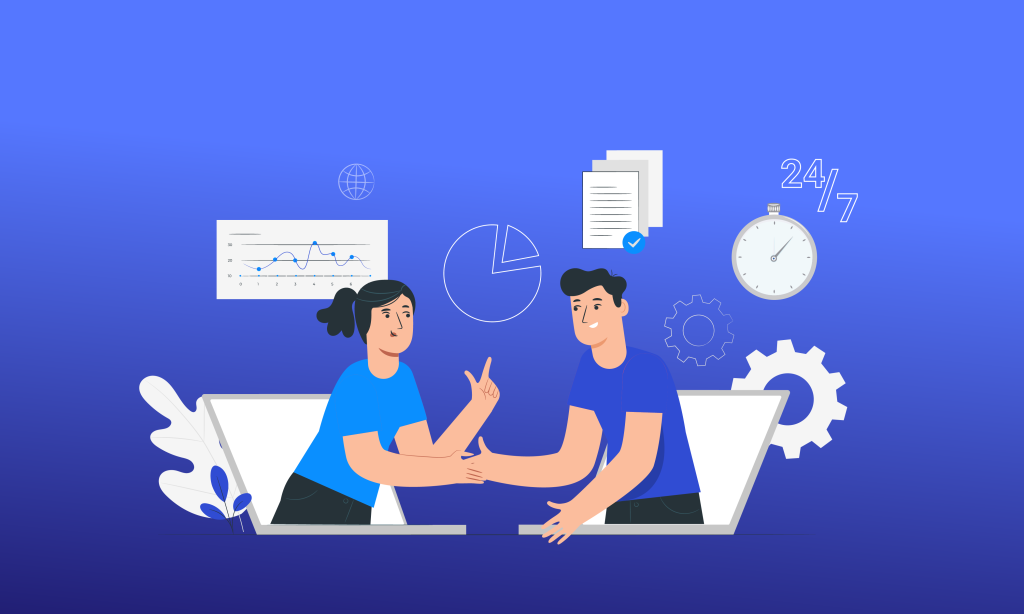 Streamline Existing Processes
Just because you've always done something a particular way doesn't mean it's always going to be the best way. This is where automation and streamlining business processes come into play.
Automation can greatly reduce manual intervention in processes, increase productivity, cut costs, reduce the potential for error and allow banks to provide a better customer experience, which is why it's one of the most effective fintech innovations to improve operations of financial institutions.
This often falls under an operational technology partnership where the fintech company uses automation to streamline its processes end-to-end. This may also be easier to implement than other partnership types, as they usually require less complex integration with existing infrastructure.
Avoid Costly Infrastructure or In-House Development Expenses
Automation in itself is a big money-saver for businesses, but overhauling existing infrastructure, developing the technology, training and additional staffing can quickly eat away at profit margins over the short term.
Subscribe to BeSmartee 's Digital Mortgage Blog to receive:
Mortgage Industry Insights
Security & Compliance Updates
Q&A's Featuring Mortgage & Technology Experts
Banks have several options when it comes to updating their technology, but not without friction. Creating products and features from scratch takes time and resources and making massive updates to infrastructure may reduce operating costs, but the big initial investment poses a potential risk. Fintech APIs can help bridge this gap.
APIs allow banks to quickly and easily incorporate solutions from fintech firms into key areas. The alternative is to potentially miss out on years in time-to-market while attempting to rework existing frameworks. By building these partnerships and utilizing affordable technologies, banks of any size can leverage big data, advanced analytics and cloud computing.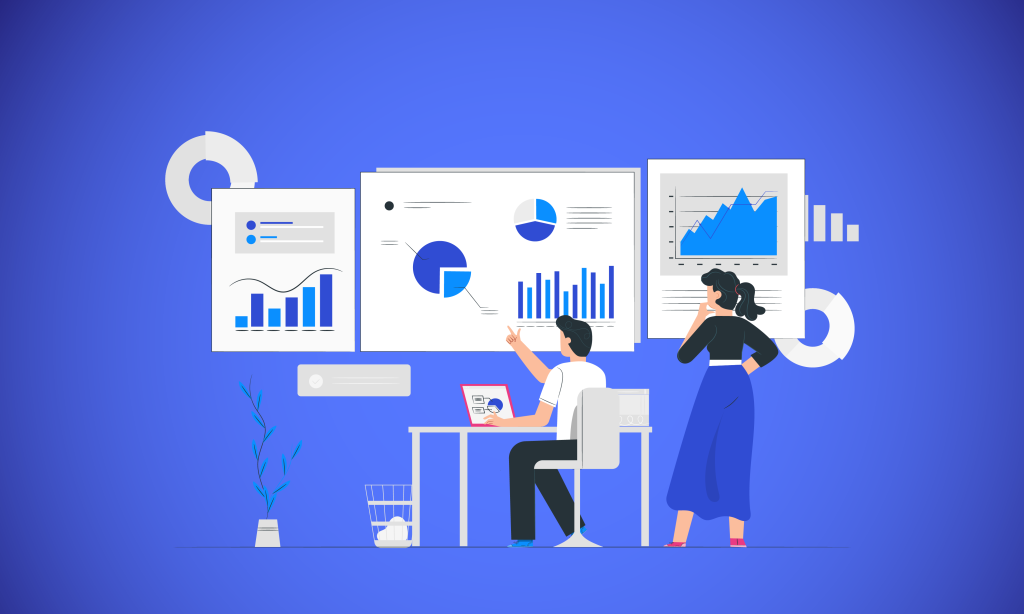 Improve Compliance and Risk Management Frameworks
Staying in compliance is always a number one priority in banking. According to the Competitive Enterprise Institute, large firms report that the average cost to maintain compliance can total up to $10,000 per employee. It's estimated that banks' costs have increased by more than 60% since the 2008 financial crisis, mostly due to rising demand for digital payment channels, increases in fraud and the lasting effects of the crisis.
One of the best tools to make sure your bank stays in compliance and maintains full visibility is automation. Perks for implementing automated compliance controls via a fintech partnership include:
Cutting out manual tasks and reducing the risk of mistyping or leaving out necessary information.
Options tailored to your bank to help you stay up to date on the latest compliance regulations.
Help with generating reports and filling data fields. This ensures that your loans are compliant and that you've been conducting business fairly.
Greater Accessibility
Fintech organizations have paved the way for equitable banking. A lack of accessibility can cause major problems for financial institutions.
The Americans with Disabilities Act (ADA) bans all organizations doing business with the public from discriminating against people with disabilities. Under ADA's Title III, banks and credit unions must give equal treatment to all customers and being ADA-compliant means making your website, apps, PDF documents and other technologies accessible to people with disabilities.
Fintech companies are able to help banks create a more equitable and unbiased banking experience. Here are several ways that fintechs can help:
Customers can easily compare interest rates, terms and offers when shopping for a loan
Algorithmic decisions lead to less discrimination
Greater financial transparency options for account holders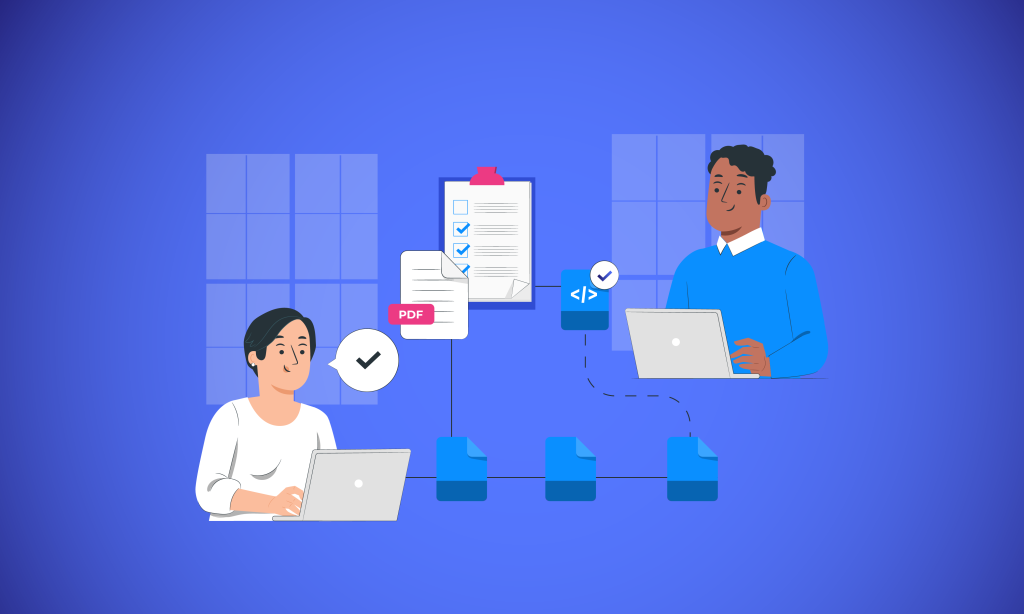 Roundup
The next step is finding the right fintech partner for your bank. The right fintech partnership can open the door to technological innovation and allow banks to benefit from insights and expertise from leading fintech organizations. Before picking a partner, make sure they have the longevity, credibility and ability to scale with the bank's demands.
Finding the right fintech partner for your bank isn't easy. Contact BeSmartee to learn more about our Mortgage POS and what it can do for your bank.