Modern-day mortgage technology has transformed the way we use and interpret data. However, it's not just about looking at data to determine what happened in the past. Lenders and mortgage professionals can use available data to see what's happening right now and what is likely to happen in the future.
As the volume of collected data continues to grow, the accuracy of predictive insights also increases. Mortgage professionals now have access to advanced analytics tools to tap into these insights, which can be leveraged to boost their mortgage services and improve their bottom line.
What Are Analytics?
The term 'analytics' gets thrown around a lot, so we'll start at the beginning. Analytics can be defined as the discovery, interpretation and communication of meaningful patterns in data. Today, many industries use mechanical processes and algorithms to analyze raw data for deeper insight into business operations.
While data analytics can be used to point out bottlenecks, it can also help mortgage businesses to optimize their performance. By analyzing data patterns, mortgage professionals can see what's working and what needs improvement.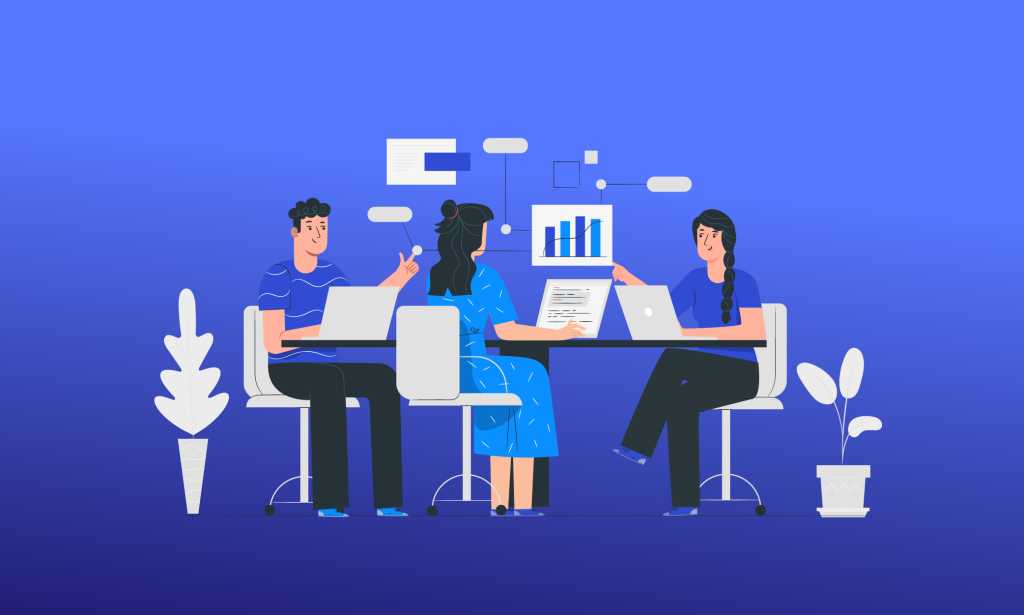 Comparing Analytics and Metrics
While analytics focuses on the analysis of data, metrics are the numbers that are being tracked. Analytics use metrics to help you make better decisions about how to move forward.
What metrics should you track?
The most important metrics in the mortgage industry are referred to as key performance indicators or KPIs. Here are some basic KPIs for mortgage loan originators:
Pull-through rate: Defined as the number of mortgage loans approved, closed and funded divided by the total number of applications submitted within a specific time frame. Pull-through rate is an important measure of workflow efficiency, the quality of submitted applications, the level of customer service provided and interest rate competitiveness.
Application approval rate: A low application approval rate typically indicates a problem with the document gathering and application review processes or a disconnect in your ideal customer profile.
Cost per unit originated: This measures the efficiency of your business relative to other factors such as staffing, office expenses, cycle times and pull-through rate. Problems in any of these areas can lead to excess overhead expenses, leading to lower profitability.
Revenue per loan: This KPI allows you to assess the overall health of your mortgage operation and provides an accurate representation of your mortgage business' profitability.
There are many more KPIs to keep track of, but knowing these figures and understanding your analytics can help you improve your performance and better serve your customers.
Advantages of Using Analytics to Boost Your Mortgage Services
When you begin analyzing and tracking the performance of your KPIs, you'll be able to pinpoint areas of improvement. Here are several benefits to implementing analytics into your mortgage business operations.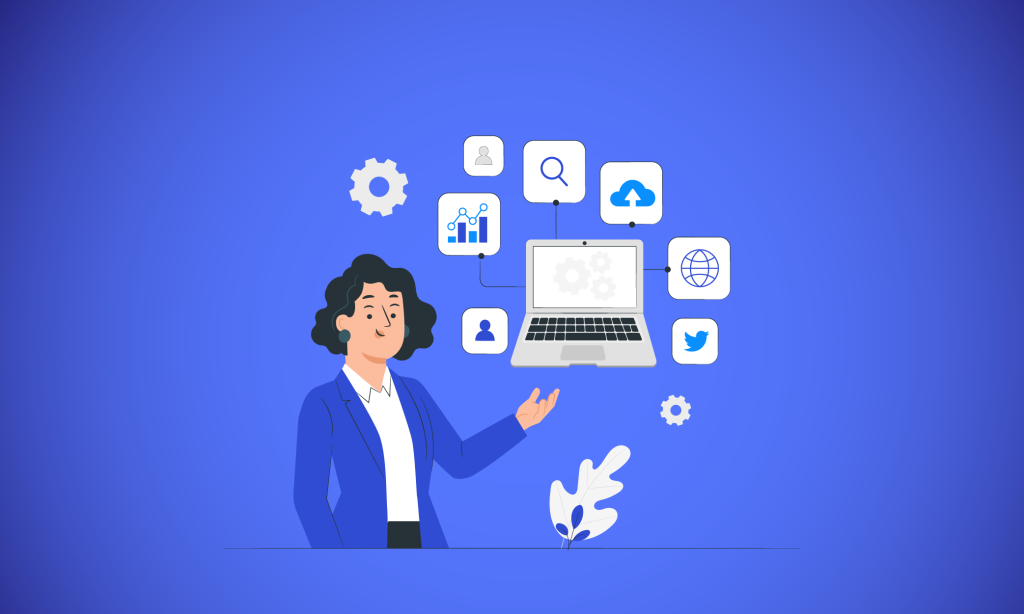 Boost Efficiency
When data is available at the tip of your fingers, you no longer have to make guesses. You can see exactly where you are effective with your customers and where you aren't. When you have this information, you can make necessary adjustments to optimize the efficiency of your business operations.
Increase Confidence
Now that you have access to hard data, you can make quick business decisions with confidence. Not only will this save you time, but it can also help you focus on scaling your mortgage business and taking it to the next level.
Subscribe to BeSmartee 's Digital Mortgage Blog to receive:
Mortgage Industry Insights
Security & Compliance Updates
Q&A's Featuring Mortgage & Technology Experts
Improve the Customer Experience
Access to loan-level and user-level reporting makes it possible to give your borrowers exactly what they deserve — an experience that turns them into long-term customers.
View funnel conversion rates to understand where borrowers are falling through during the application process. Identify weak points throughout the customer journey and make changes wherever needed.
Deeper insights into the customer journey also make it possible to create a personal experience. When you know what your customers want, you can tailor your services to your targeted clientele.
Enhance Loan Officer Performance
Let's say your loan officer has a high loan abandonment rate. This could indicate issues with communication somewhere in the loan process that needs to be quickly addressed. Reporting and analytics tools on your loan officers' dashboard make it easier than ever to allow them to track specific KPIs and improve their performance.
Clearer Insights Through Data Visualization
Instead of being handed a stack of numbers and data points, data can be extracted and presented using comprehensive charts and graphs. When data is organized and displayed clearly, it's much easier for your team to read and understand.
The Ability to Measure Accomplishments
You can also use analytic tools to measure your business accomplishments. Track your current and past performance against KPIs, goals and objectives.
Take Control of Your Mortgage Business With BeSmartee's Mortgage POS
With reporting and analytics tools available through BeSmartee's Mortgage POS, lenders can track KPIs and your teams can stay up-to-date and view their pipeline in real-time. Members can also see real-time reports from start, to application to submitted application. Here are some other features available within BeSmartee's Mortgage POS:
Digital collaboration with all involved parties
Compliance controls
Loan application and document management
Brand customization
Third-party integrations and verifications
Bi-directional and directional integration with your CRM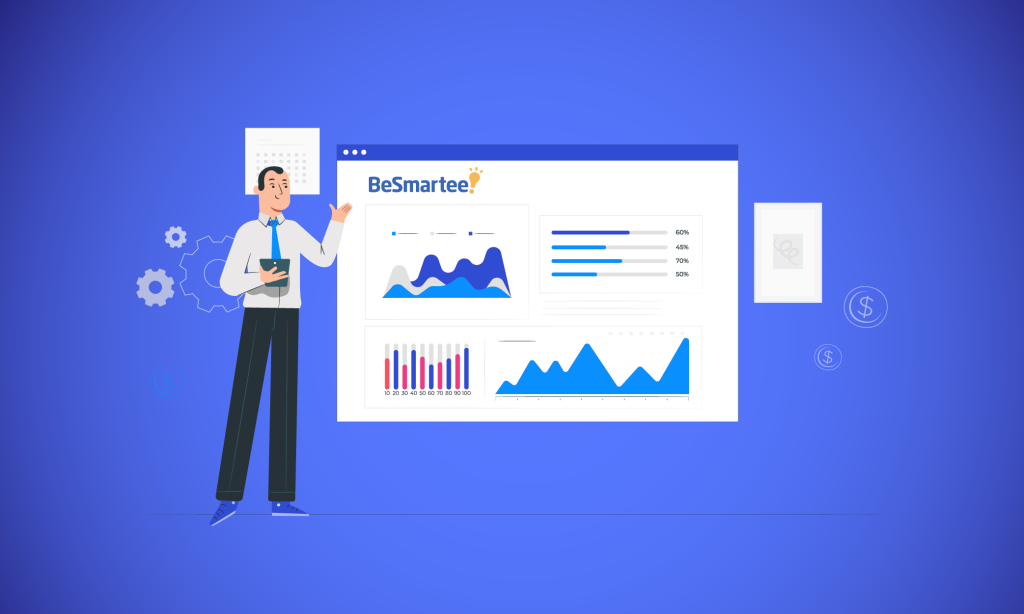 Roundup
Don't take a shot in the dark when it comes to your business decisions. Thanks to mortgage tech, lenders can keep a close eye on important KPIs and make intelligent decisions with a suite of analytic tools. When an issue pops up, swift action can be taken to ensure your mortgage business continues to run smoothly and efficiently.
Find out how BeSmartee's award-winning Mortgage POS technology can help you optimize your mortgage services.