Until COVID-19 forced their hands, mortgage lenders were slow to adopt digital processes. Because of the sheer amount of information required to originate a mortgage, differing processes and regulatory scrutiny, mortgage origination remained a slow manual process. But when social distancing guidelines made traditional lending impossible, lenders turned to digital solutions. Here are 5 ways lenders can future proof their mortgage technology.
What other industries that have already undergone digital transformations know that mortgage lenders have yet to learn, is that steadily amalgamating different software solutions without a plan in place can actually add to operational expenses and inefficiencies – two things software promises to improve.
In this article, we'll talk about ways you can future-proof your digital mortgage transformation to help you avoid costly mistakes and create a smooth functioning lending cycle. Here are some things to consider.
1. Prepare for the Future, Now
Although lenders were slow to adopt digital solutions, they are no longer in a position to remain complacent in their process. It is important for lenders to be agile. They can't afford to be hindered by legacy systems that occlude innovation.
According to a recent Forbes article, homeowners who used an online application appreciated an easy application process (55%), reduced time to close (53%) and fewer in-person interactions (49%).
Not surprisingly, fewer in-person interactions grew in importance in 2020. 37% of consumers in 2018 cited "no need to meet in person" as something they liked about their online application process. Whether they had been through the mortgage loan process or not, 63% of consumers surveyed believe that an online mortgage process would make buying a home easier than an in-person process.
Software that can be deployed quickly and integrated easily across the entire mortgage ecosystem enables lenders to offer customers the services they want and deliver a frictionless home buying experience. So, for lenders preparing for the digital future, it is not a matter of if (the answer is yes) but a question of finding the best solutions for you and deciding how and when to implement them.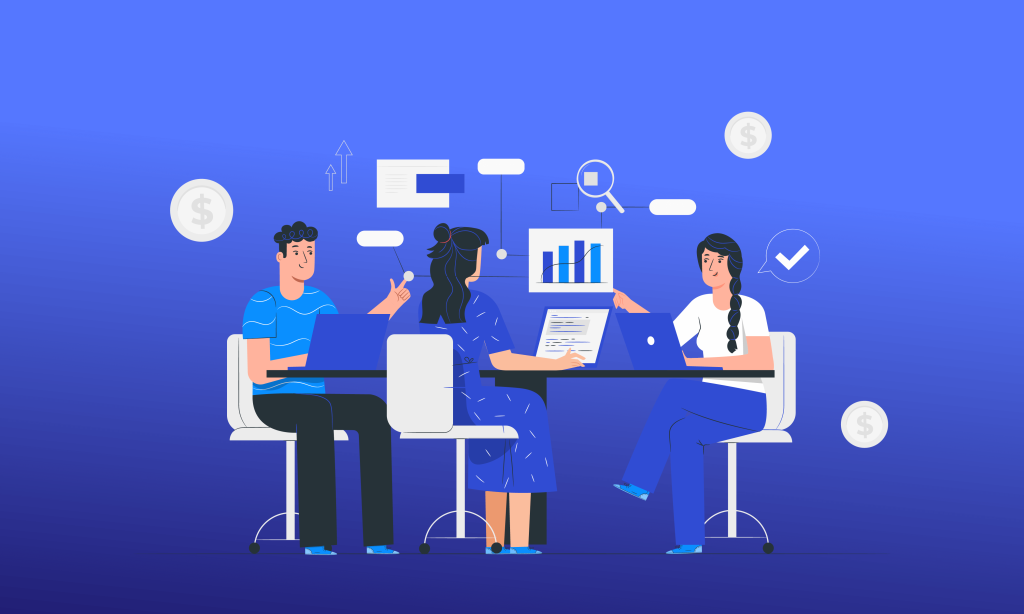 2. Make a Plan to Future Proof Your Processes
Digital transformations often fall short of their goal because of a lack of clear, overarching strategy and a failure to communicate plans to stakeholders, partners, third parties and vendors. Quite often, many digital initiatives begin at the local, business-unit, or functional level without properly aligning them with other units (such as payments or wealth management) and the broader organization.
Moreover, while digital transformation may be a priority for higher management, the implementation of software solutions often languishes in middle management. Supervisors tend to lose sight of digital transformation goals and may neglect to check in on progress or hold employees accountable for deficiencies.
3. Look for Key Integrations that Unlock the Mortgage Ecosystem
Being new to the market, most mortgage technology solutions are siloed and disparate, meaning solutions are designed to address singular points in the lending cycle and do not integrate with solutions that address other parts. For example, a CRM may not integrate with a mortgage point-of-sale (POS), or loan origination system (LOS).
When these solutions can't interact seamlessly, data needs to be copied, shared and keyed-in manually to another system. This is hardly an improvement from the traditional slow lending process and can end up costing more in time and resources.
APIs seamlessly connect different solutions in the mortgage ecosystem, so lenders can automate manual tasks, ensure ease of use between systems and effectively integrate services throughout the borrower journey.
Subscribe to BeSmartee 's Digital Mortgage Blog to receive:
Mortgage Industry Insights
Security & Compliance Updates
Q&A's Featuring Mortgage & Technology Experts
BeSmartee's partner universe includes mortgage lending technology providers that automate processes like verification of income/employment, closing cost calculations, loan origination, notarization and more.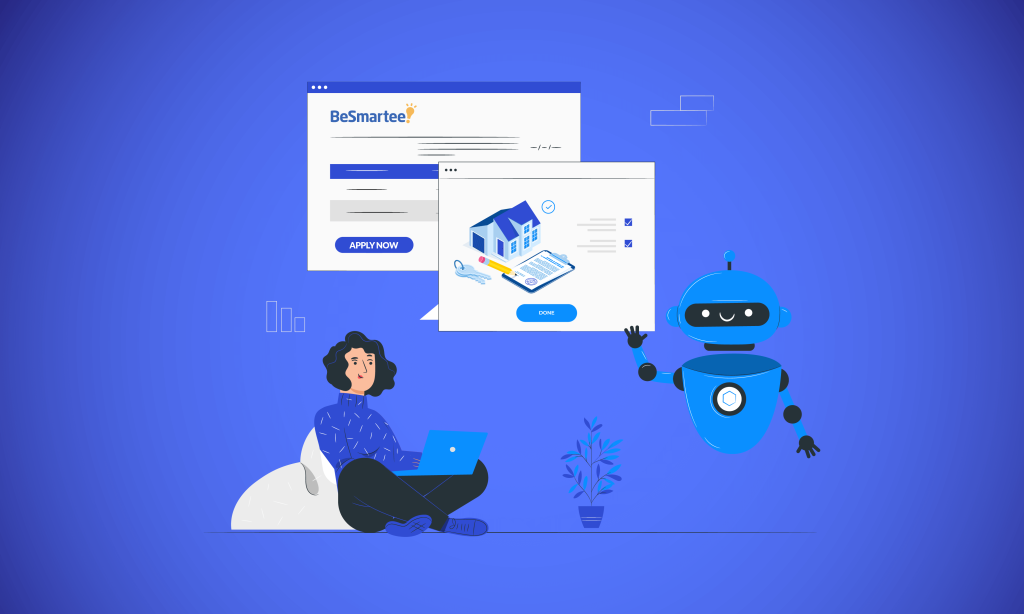 4. Artificial Intelligence and Machine Learning (AI/ML)
According to a Forbes study, 55% of senior executives in the mortgage industry think that AI will make their firm, and the industry overall, more competitive.
AI and ML can solve the inefficiencies that arise from manual processes throughout the origination process by allowing lenders to analyze more data, faster. This leads to more efficient and informed decision making, forecasting and analysis.
It is essential for lenders looking to create a truly streamlined operation to find solutions that can automate processes with artificial intelligence and machine learning.
5. Execute With Style
You've prepared and now it's time to put the plan in motion. But your plan likely involves many moving parts. Instead of trying to complete all of the changes at once, pump the brakes and work in iterations.
Digital transformation is not a linear, straightforward process. Each stage can vary in time, from weeks to months. An iterative plan is a flexible plan that factors unknowns into your strategy.
To execute an iterative plan effectively, it is important to meet, say weekly or so, to create actionable goals that can move you towards your ultimate goal.
This kind of strategy is also helpful as your team adapts to new processes. Instead of trying to retool your entire operation overnight, ease into the process and educate your employees along the way.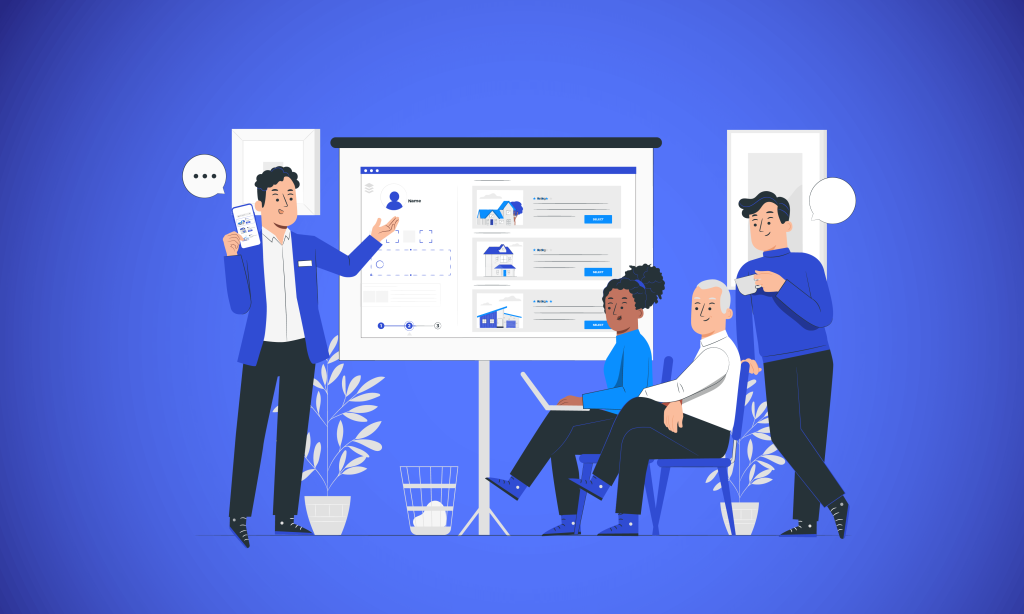 BeSmartee and our Integration Partners Make Your Digital Transformation a Breeze
BeSmartee isn't just another fintech company. We are seasoned mortgage professionals who understand the needs of borrowers and lenders and continuously work to reduce the friction involved in mortgage lending. That is why we have built our solution to integrate with other software providers to automate your entire mortgage ecosystem, from customer relationship management to loan origination.
When all of these components of the mortgage ecosystem come together to work in perfect harmony, you can quickly help your borrowers find the best options for their loan, reduce the effort required by both your team and your customers to originate a loan, and drastically reduce the time between application and closing.
Our solution can help your customers get the best deals on the homes they want, and maximize your operational efficiency by enabling smaller teams to process better loans, faster.
Learn more about our integration partners, or schedule a demo with us to discover how you can accelerate your lending cycle and begin your automation journey today.