The mortgage industry is familiar with rhythms of market cycles, but until recently lending processes remained more or less unchanged. In the mid 2010's, the advent of mortgage fintechs began to shake up an industry that had been stubbornly stuck in its ways. But the real catalyst for digital lending came with the three-pronged effect COVID-19 had on the mortgage markets.
1. Social distancing guidelines that occluded traditional lending processes
2. Low interest rates
3. Extreme market fluctuations post-COVID (rising interest rates, inflation, etc.)
As the mortgage market continues to ride the COVID-19 rollercoaster and undergo digital transformations, lenders are scrambling for data that might help them chart a smart course for the future. Here is some information we've gleaned from sources to give mortgage professionals a clearer picture of what's to come.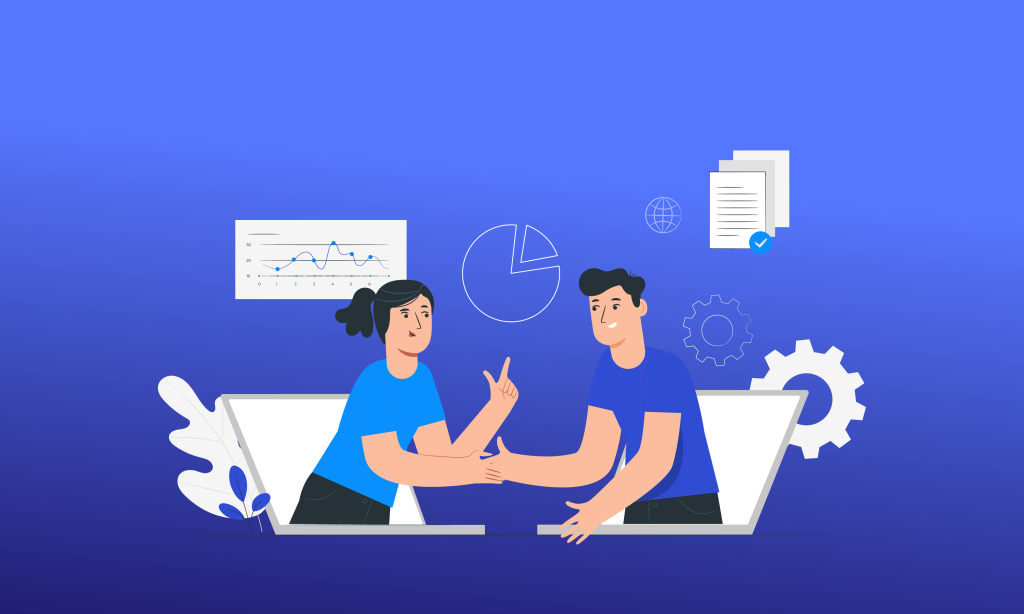 Home and Buyer Statistics
Mortgage lenders need to know their market. Who is buying homes? What is their financial situation? These 13 must-know stats paint a picture of the housing market.
1. The most commonly cited reason for purchasing a home was to be a homeowner, reported by 27% buyers. (NAR, 2021).
2. The median home price in the United States is $428,700 as of the first quarter of 2022 (Motley Fool).
3. The average homebuyer's credit score is 758 (NAR 2022).
4. The median home purchase price is 95-99% of asking price (NAR 2022).
5. The average mortgage loan amount was in 2022 $291,000 (NAR).
6. For new applicants in April 2022, the median mortgage payment was $1,889, (MBA).
7. The median homeowner salary of homeowners in the U.S. is $72,615. The median salary of renters' is $35,962. Considering home prices and income, 82% of homes are affordable for the median owner, while 42% of rentals are affordable to the median renter. (JCHS of Harvard University, 2020).
8. 87% of buyers financed their home. (NAR, 2022)
9. About ¼ of homebuyers financed between 80-89% of their home (NAR, 2022).
10. 31% of all home buyers were first time buyers in 2021 (NAR).
11. As home buyers, single women outnumbered single men 18% to 9% in 2021 (NAR).
12. 18% of all home buyers were single women, 9% were single men, 62% were married couples and 9% were unmarried couples (NAR, 2021).
13. Home buyers ages 40 – 54 had the greatest household incomes of any generation, $113,300 in 2021 (NAR, 2021).
The Buyer's Journey
Over the past decade, the mortgage industry has been slowly transforming from a traditional, manual process to a streamlined digital one. These data points mark changes in the buyer's journey that professionals across the industry need to accommodate.
14. 51% of all buyers found their home through the internet and 28% used a real estate agent. (NAR, 2021)
15. 39% of homebuyers aged 23-31 were prequalified or preapproved for a mortgage online.
16. 37% of homebuyers aged 23-31 applied for a mortgage online.
Subscribe to BeSmartee 's Digital Mortgage Blog to receive:
Mortgage Industry Insights
Security & Compliance Updates
Q&A's Featuring Mortgage & Technology Experts
17. 30% of homebuyers found the mortgage process more difficult than expected in 2022 (NAR).
18. 56% of Americans who worked with a real estate agent claimed the most important quality for an agent to possess is excellent customer service. Excellent customer service included keeping in touch, following up, explaining things well and being readily available. (Coldwell Banker, 2020)
19. 97% of buyers used the internet to find information pertaining to their home search and 87% used a real estate agent. (NAR, 2021)
20. On average, buyers spent 8 weeks searching for a home. (NAR, 2021)
21. On average, buyers who used a real estate agent searched on their own for three weeks beforehand. (NAR, 2021)
22. Buyers viewed an average of 9 houses during their home search. (NAR, 2021)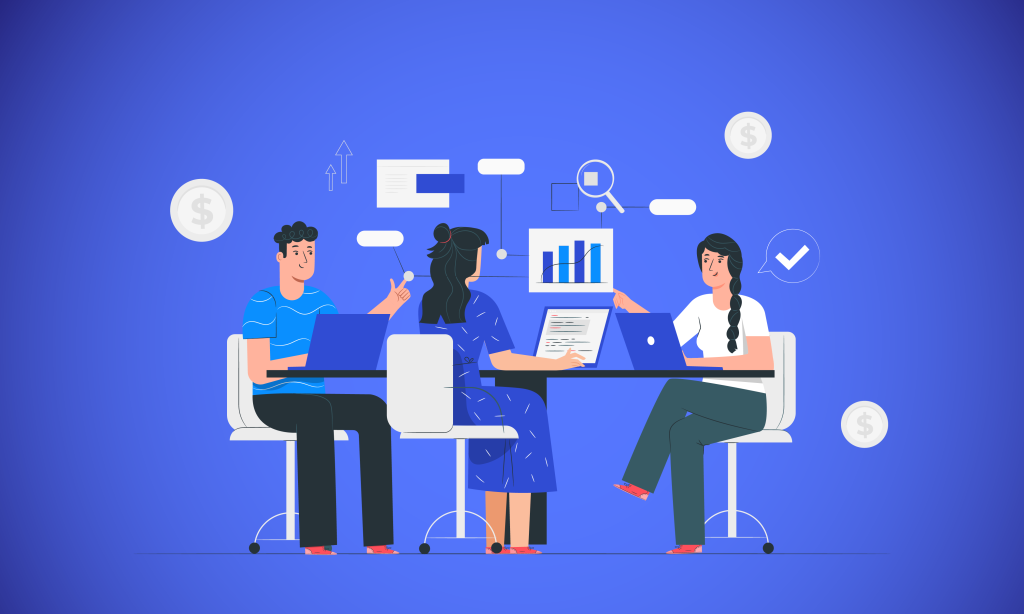 Other Market Trends
Certain macro trends are important indicators of where mortgage markets might go.
23. 15% of buyers felt that they did not have much choice when it came to timing a home purchase. 2% wished they had waited. (NAR, 2021)
24. The average showing index for a single home in December 2020 increased from the index the previous year – 156 and 95.5, respectively. (ShowingTime, 2021)
25. 7.1 million homeowners went into forbearance during the COVID-19 pandemic. (JCHS of Harvard University, 2021)
26. The number of home improvement loans declined from 174,000 in 2019 to 142,000 in 2020. (HMDA, 2020)
27. The average debt-to-income ratio for mortgage applicants in 2022 was 32% (NAR)
28. Fixed rate mortgage loans made up 94% of 2022 originations (NAR)
29. Conventional loans made up 69% of 2022 originations (NAR)
30. Debt related to housing is the largest category in America
The Era of Digital Mortgage
The mortgage market is rapidly transforming. Online lenders began reshaping the buyer's journey in the mid 2010's. Then COVID-19 hastened this trend and, in-turn, lenders' adoption of digital tools.
Supply chain disruptions, inflation and high interest rates that followed COVID-19 lockdowns forced lenders to further streamline their operations to not only accommodate new borrower behaviors, but to reduce operational expenses and maximize the profits they could generate from a shrinking pool of eligible borrowers.
Moreover, more and more millennial and gen z digital natives are entering the housing market. As borrower trends indicate, younger people are more inclined to use digital tools when looking for homes and applying for mortgages.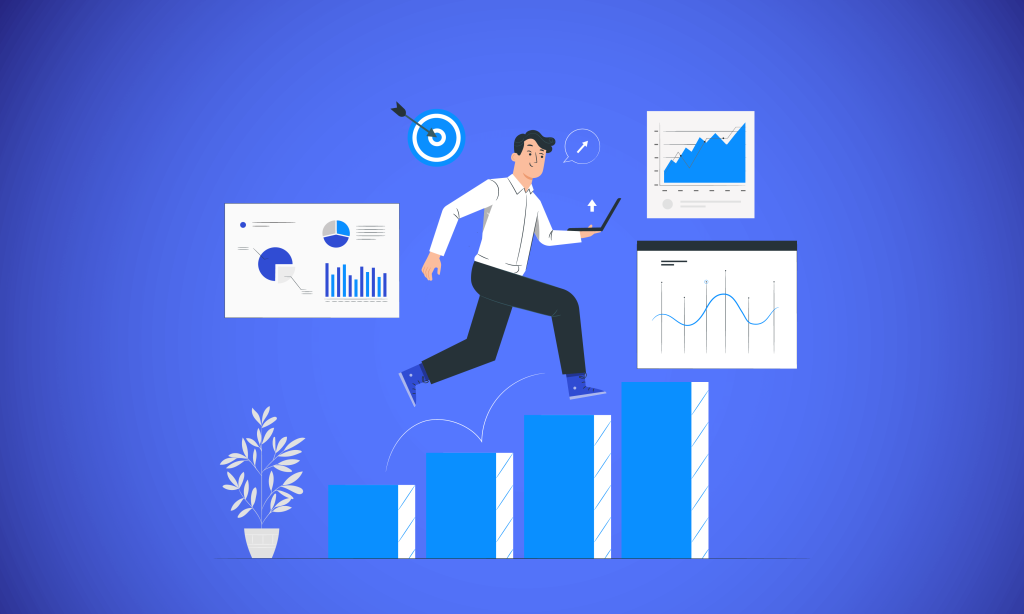 BeSmartee's Digital Mortgage POS Appeals to New Homebuyers and Enhances Lender's Operational Efficiency
BeSmartee's digital mortgage point-of-sale (POS) platform is the ultimate solution for traditional lenders who want to begin transforming their operations to digital processes. The BeSmartee mortgage POS guides borrowers through an online mortgage application. Our integration partners help us make it possible to automate steps like verification of income and employment, pre-qualifying or pre-approving, and closing cost calculations.
The speed and transparency that our solution provides appeals to a new generation of homebuyers and gives them a competitive advantage in a difficult housing market. Digital tools also make it easy for lenders to process more loans with smaller teams, which reduces origination costs that can be passed onto borrowers.
To learn more about how BeSmartee can help you transform your lending operation, request a consultation here.