Freddie Mac and BeSmartee Integration
Lender Benefits
The partnership provide access to Freddie Mac's advanced Loan Product Advisor® (LPA) within BeSmartee's digital mortgage platform. This integration streamlines the mortgage approval process, enhances customization options and improves overall efficiency for lenders.
Integration Highlights

Tailor workflows based on specific needs, including differentiating between soft and hard credit pulls and automating credit assessments.

Access to tri-merge credit reports with the ability to run, rerun, or import them for a thorough assessment of borrower creditworthiness.

Ensure accurate debt-to-income (DTI) calculations for more informed underwriting decisions.
Eliminate custom dev with our proven integration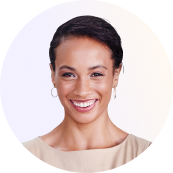 Contact Us