Digital tech solutions for credit unions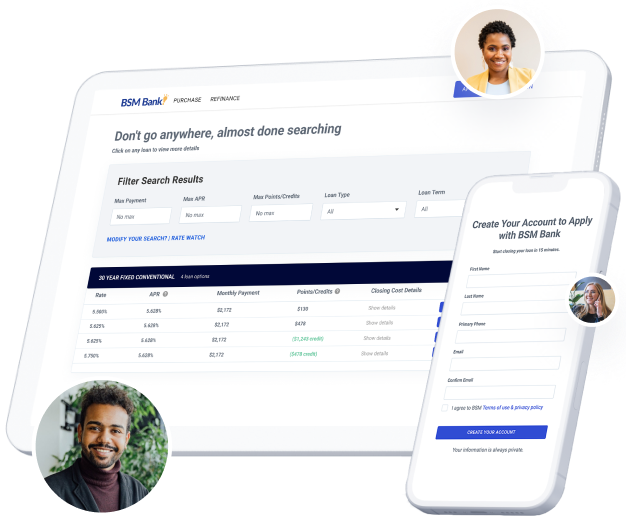 Helping credit unions offer digital mortgages to their members
BeSmartee's mortgage technology suite is the go-to for credit unions who want to transform their mortgage services. It offers members a hassle-free experience for all mortgage types by  automating tasks and streamlining workflows, freeing up your team to provide personalized member service.
Increase your digital mortgage intakes
With just a few clicks, your members can easily complete and submit their mortgage loan application, giving your team all the information they need to provide a personalized member service.

Provide loan products, pricing and fees

3-minute pre-qualification

HELOC and HELOAN products

Single sign-on (SSO) with your core banking system